My earliest memory of aloe was having two massive aloe plants in the house and for any skin issue my mother used to cut off a leaf and apply the fresh aloe vera gel that oozed out of the leaf onto our skin. We all know the benefit that aloe has on sunburned skin – it instantly soothes, calms and heals. So, it would make sense that aloe would be good for healing and regenerating skin on a day-to-day basis, even on normal (non-sunburned skin). That's exactly the idea behind a new range from Forever Living called Infinite by Forever which has created a new way to experience the power of aloe in skincare by using peptides, natural minerals, botanicals, desert plants and the latest skin science to increase the efficacy of aloe and its benefits. So, what's in the range?
The Power of Aloe
Well, all skincare starts with a cleanse so Infinite by Forever created a Hydrating Cleanser in mind that would not strip the skin of essential moisture but instead increase skin hydration whilst also cleansing skin. How it does this is by using apple extracts and apple amino acids to provide antioxidants and hydration to the skin while also getting rid of dirt and oil. I really love this cleanser – it made me skin feel super soft but also very clean.
Serum is the most important step in skincare simply because this is what targets ageing at the deeper levels of the skin. The Infinite by Forever Firming Serum contains a peptide that boosts the power of Aloe. The serum works at targeting dullness, fine lines and elasticity. I love the fact that this serum is non-irritating to the skin and also sinks in like a dream!
I don't think I've ever skipped moisturiser because this is what protects our skin from the outside elements. The Infinite by Forever Restoring Crème uses botanical extracts like acai and pomegranate to help boost the power of the Aloe along with Vitamin B3, beet root, squalene, jojoba esters, essentials oils such as lavender, petitgrain, basil, eucalyptus, lime and orange peel. Basically this cream is chock-full of goodness with a long list of beneficial ingredients for the skin. What it does is hydrate, rejuvenate and even out skin tone. This cream really does hydrate the skin. My skin tends to be oily yet dehydrated so this has really helped my skin to look plumper and more moisturised.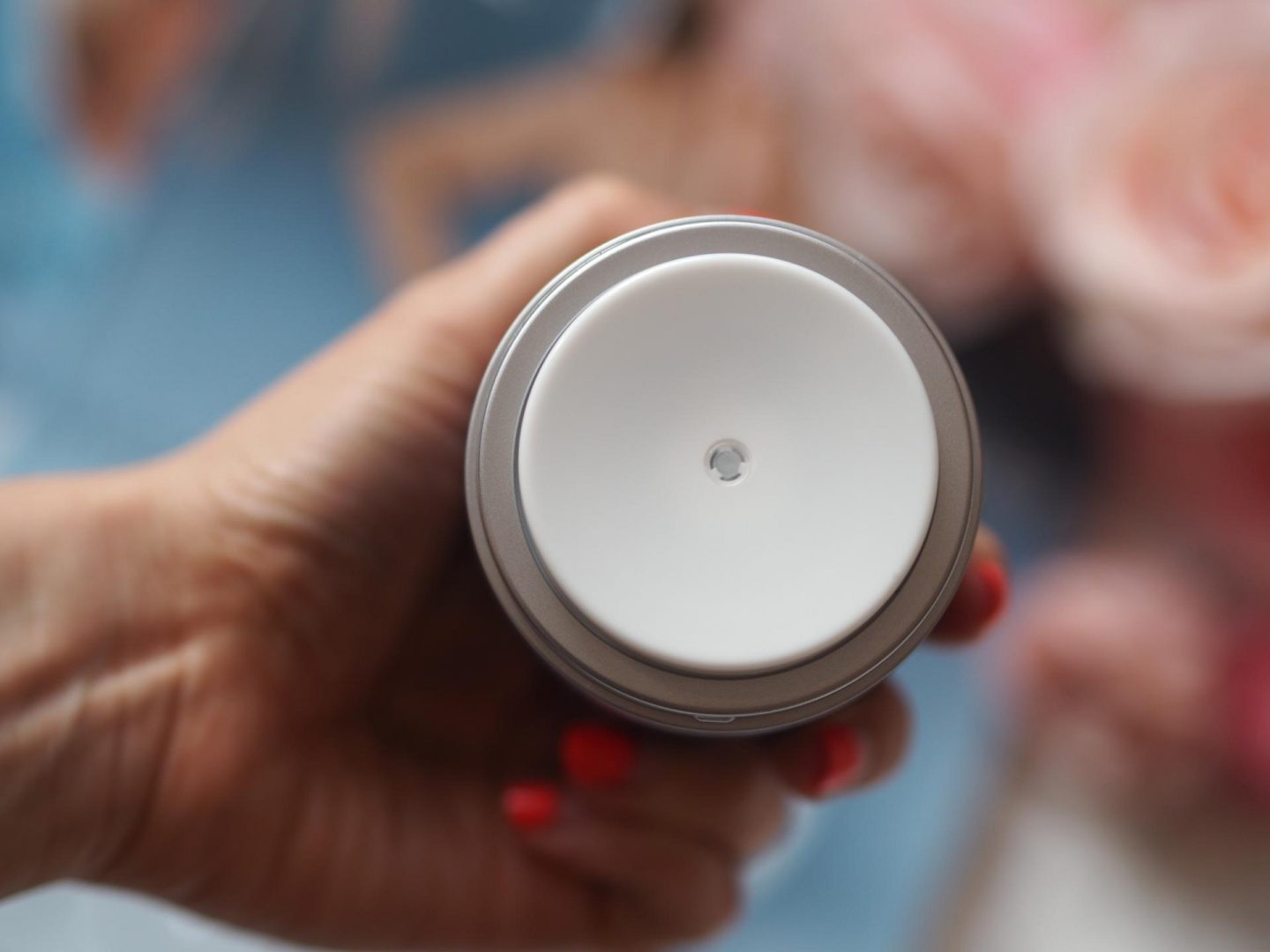 And finally you can't work on the outside without working on the inside. I love that the whole Infinite by Forever skincare programme also comes with a Firming Complex Supplement that targets ageing from the inside too. All you have to do is take two tablets daily after a meal (best to do this after breakfast so you remember!) and the supplement supports both your appearance and also your overall health so this also acts as a multi-vitamin. The key ingredient is French Melon which has been shown to fight free radical stress in the body. If you live in a big city you will be attacked daily by free radicals – the secret is just to know how to fight them off! After one month of taking the tablets it is show that the depth of facial wrinkles have decreased and skin's elasticity has improved.
Products Featured – Shop the Post Here:
Infinite by Forever Hydrating Cleanser
Infinite by Forever Firming Serum
Infinite by Forever Restoring Crème
Infinite by Forever Firming Complex Supplement
Have you ever used aloe-based products before? What did you think?
Don't forget to follow me on Instagram@beautyrocksblog for all my adventures!