As we head into warmer days (woohoo), my mood for scents always changes. I tend to go for something lighter and a bit springier when it comes to my fragrance wardrobe. Picking out a fragrance every day for me is like picking out a pair of shoes. It totally depends on what mood I'm in, where I'm going, what I'm doing and what I'm wearing. I've been testing some scents for spring lately and as it's just around the corner, why not indulge ourselves a little? Here are some of my recent favourites.
The Beautiful Mind Series Volume 1: Intelligence & Fantasy
The Beautiful Mind Series is the latest fragrance creation from Geza Schoen (Escentric Molecules perfumer) where the fragrances are inspired by the minds of two women – Volume 1 with Christiane Stenger, the world's youngest ever Memory Grandmaster and Volume 2 – with classical ballet dancer Polina Semionova.
There are 2 fragrances in the The Beautiful Mind Series collection – Volume 1 and Volume 2. The Volume 1 Intelligence & Fantasy fragrance is a gorgeous one for spring because it's so fresh-smelling. You can almost smell fresh-cut grass and flowers blooming in some far away, exotic garden. It's a crowd-pleaser for sure but there's also something uniquely different about this fragrance – perhaps it's the Tiare which is a gardenia native to Tahiti and rarely used in fragrances due to its cost. This smells like a unisex fragrance as well so is light and fresh enough for a man too. The top notes in the fragrance are bergamot, pink pepper, magnolia bud and hedione (an aroma compound similar to jasmine). The rare Tiare is at the heart, drying down to a base of woody musks with sandalwood, cedar and light musks.
Escentric Molecules Molecule 1
Escentric Molecules Molecule 1 is really quite the fragrance due to the fact that it's been made to to blend with each wearer's own pheromones creating a completely original scent. In terms of scents for spring, this one will have people chasing you down the street asking you what fragrance you are wearing. This is the scent that initially drew me to Escentric Molecules and the scent I'm recommending everyone to try because by wearing it, you create your own natural perfume that's perfectly suited to you.
In fact, it's surprising that when you put this fragrance on it's extremely subtle, apparently some people can't smell it at all on themselves. The special ingredient? Well there's only one – the entire fragrance is based around a single note (Iso E Super) and the recommendation is to apply it wherever you want to be kissed, making this the ultimate date-night fragrance or honeymoon perfume – don't you think? Geza Shoen, the perfumer says about the fragrance 'Iso E Super is one of those skin-sexy scents that makes you want to nestle into it. It's comforting and cocooning.'
The scent can also come and go to the wearer, this is due to the way it bonds with receptors in the olfactory system. A very interesting one indeed.
I'm really into seasonal fragrances and tend to change my wardrobe of fragrances, just like I do with my clothes from winter into spring and into summer and then to fall. For scents for spring, I'm loving the Tory Burch Eau de Parfum – it's an absolute stunner of a fragrance and it embodies the Tory Burch woman – chic, sophisticated and always put together. I love the scent of peony because it reminds me of warmer days and it's the scent of peony and tuberose that hits your nose first with this scent, before settling into the heart of grapefruit, neroli and earthy vetiver and then deeper into the base notes of sandalwood. This is a beautiful fragrance with all the best notes (vetiver, neroli, peony) and it would satisfy someone who wants an everyday fragrance that also is perfect for date night.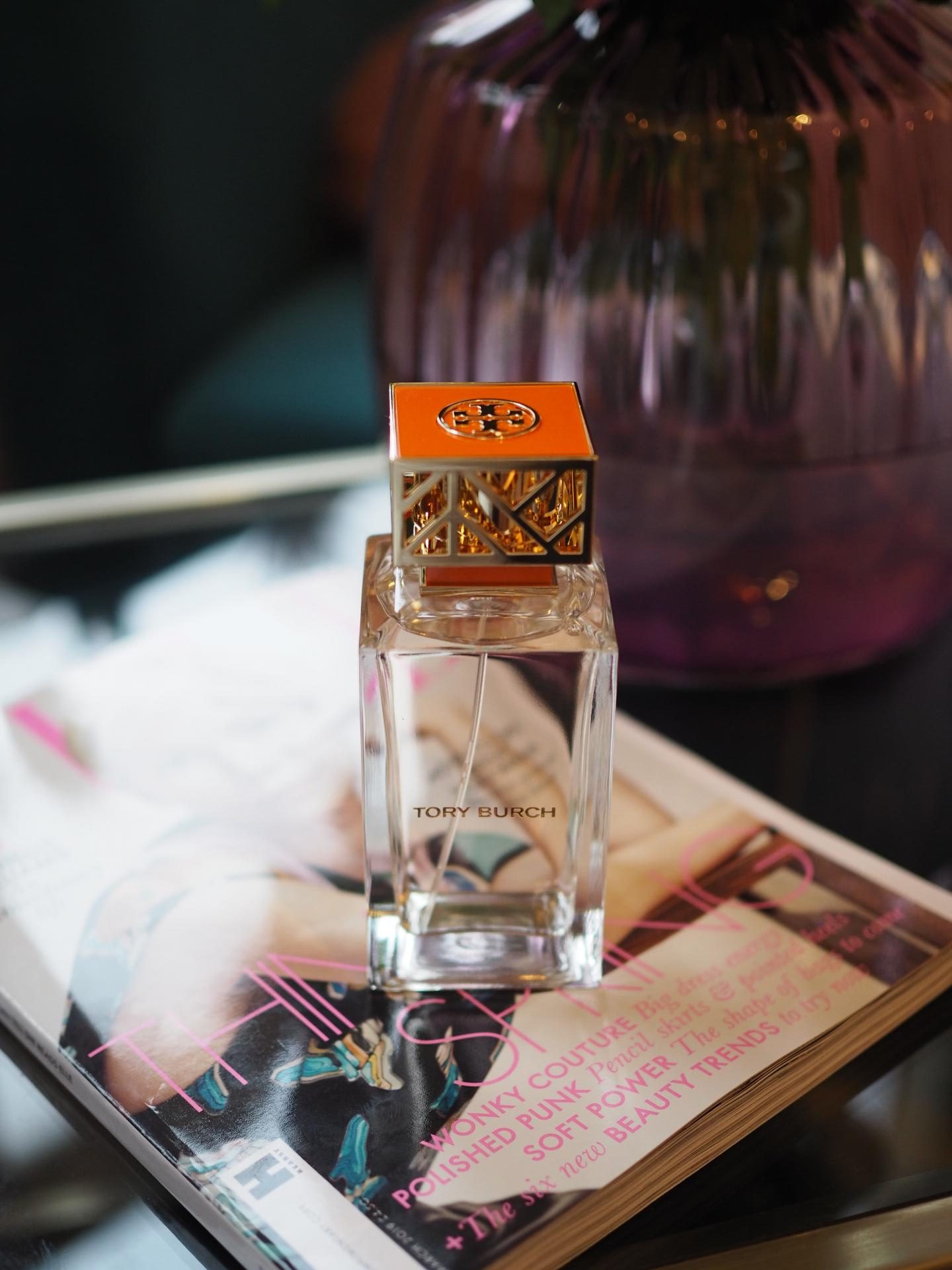 Mon Guerlain Bloom of Rose Eau de Parfum
When I'm feeling soft and feminine I love a rose scent. It's also perfect for the start of spring – the scent is enough to wake you out of the gloom of winter. The new Mon Guerlain Bloom of Rose Eau de Parfum is a gorgeous fragrance for spring and summer – it's light and refreshing for the senses with Sambac jasmine and Carla lavender, rounded out by rose and neroli (my favourite). It's sweet but sophicated and is inspired by a strong and free femininity so don't think of this fragrance as overly feminine just because of the rose. A rose can be prickly too and have a sharp edge which makes this a more complex rose scent and perfect whether you are a rose lover or not.
Merchant of Venice Mystic Incense
The Merchant of Venice makes incredible fragrances that use innovative ingredients and scent stories to make some seriously amazing perfumes. The latest in the family is the Merchant of Venice Mystic Incense which is not the light and rosy fragrance of spring but if you have to hold on to one of your smoky, rich scents then here it is. Mystic Incense reminds me of a crackling fire, burning wood or opening an old leather trunk (in a good way). Maybe an old library or a temple where they are burning incense. It's a complex and sophisticated scent and if you are looking for something that no one else has then I would recommend looking into this one if rich and woody is your thing. The woody scent is inspired by the oily resin from the Boswellia plant, grown in Arabia and Africa.
Top Notes: Salty Caramel, Dried Fruit Accord, Mystic Incense Edp
Heart Notes: Blond Woods, Incense, Mystic Incense Edp
Base Notes: Cocoa Absolute
The packaging on this scent is also incredible – opening the fragrance box opens up to a page of an old map and the fragrance is nestled inside the silk-lined box –a treasure chest with a scent to go along with it, just as you imagined.
Floral Street Ylang Ylang Espresso
If you have followed along on some of my adventures on Instagram @beautyrocksblog you will know that I love Floral Street and all of their incredible fragrances. If you haven't been to their Covent Garden store it's well worth it! I recently went and had a fragrance consultation there and the fragrance that I ended up with was the Ylang Ylang Espresso Eau de Parfum which I absolutely love.
It's like tiramisu and coffee all at once – it's complex yet sweet and edgy all at once. It's a fragrance like no other with a blend of red rose, ylang ylang and jasmine blended with coffee, cream and pepper. I'm a huge fan of patchouli and this has that key ingredient in it too. There are other scents from Floral Street if you like more floral or fruity fragrances too and all are unique! I'm also a fan of the London Poppy too.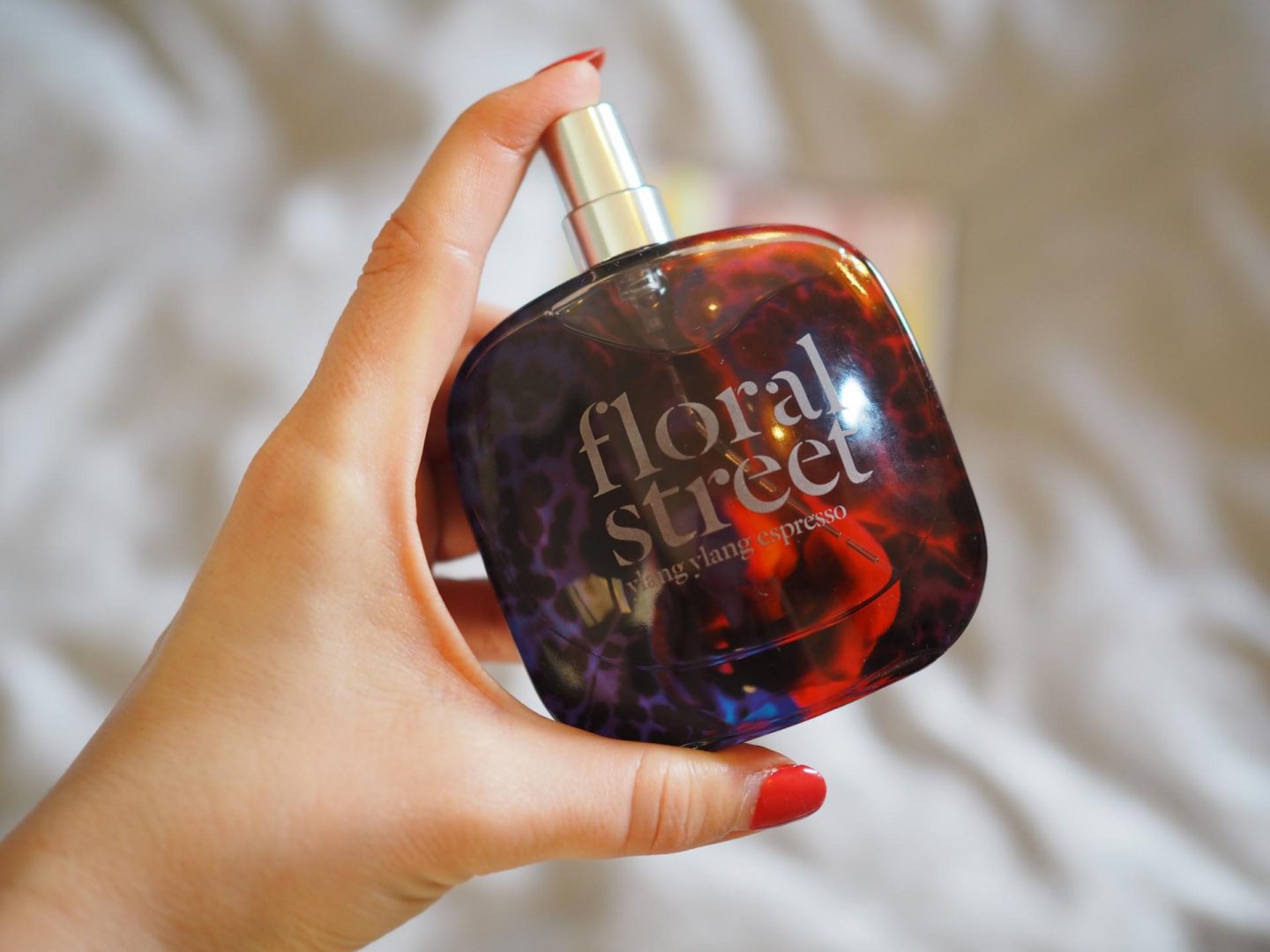 What are your favourite scents for spring?
Don't forget to follow me on Instagram @beautyrocksblog for all my latest adventures.
*post contains affiliate links/press samples (all opinions my own)