I've had my Great Lengths Tape Extensions in now for nearly a year! I can't even believe it. Honestly now I feel like I can't go back. GL Tapes just give me the thickness and volume I always wanted so it's hard to ever think about going to back to fully natural hair again. If you haven't read about my Great Lengths experience so far make sure you have a read because there is so much information in my post about how the hair is ethically-sourced and how Great Lengths tapes are put in, how long they last, etc. What I wanted to talk to you today however was aftercare for hair extensions. Now I am biased but the Great Length extensions are the best and the tips I'm giving in this post will cover aftercare for pre-bonded extensions and tapes.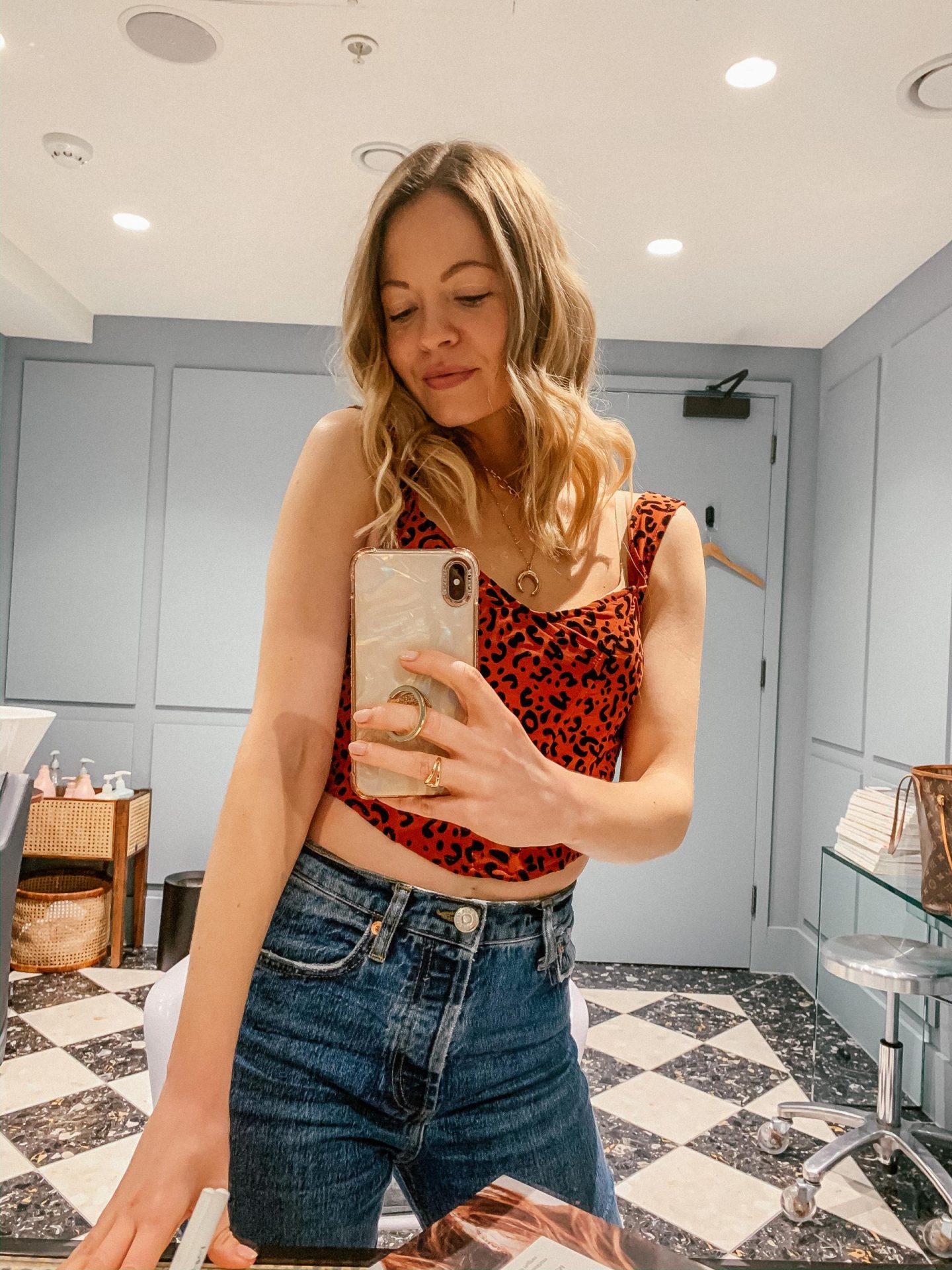 SHAMPOOING YOUR HAIR EXTENSIONS
Now once your extensions or tapes have been put in you should wait at least 48 hours to wash your hair. This gives your tapes and extensions time to truly adhere to your hair and set. I use the Great Lengths Daily Moisture Shampoo and the Great Lengths Hair Mask Extra Rich for my hair which I absolutely love. If you are going to invest in extensions or tapes, then you should be willing to really look after them which will ensure they will last longer, saving you more money over time. Also never wash your hair with your head upside down, always keep it upright. And ongoing wash your hair at least 2 times a week.
BRUSHING YOUR HAIR EXTENSIONS
Now I honestly cannot live without my Great Lengths brushes now – they are AMAZING! They do not pull or tug at extensions or tapes and they brush through both natural hair and extensions perfectly. I've got the larger paddle brush and the travel-size version as well and absolutely love them. When you brush your hair make sure you don't tug or pull at your extensions, brush in sections and brush GENTLY!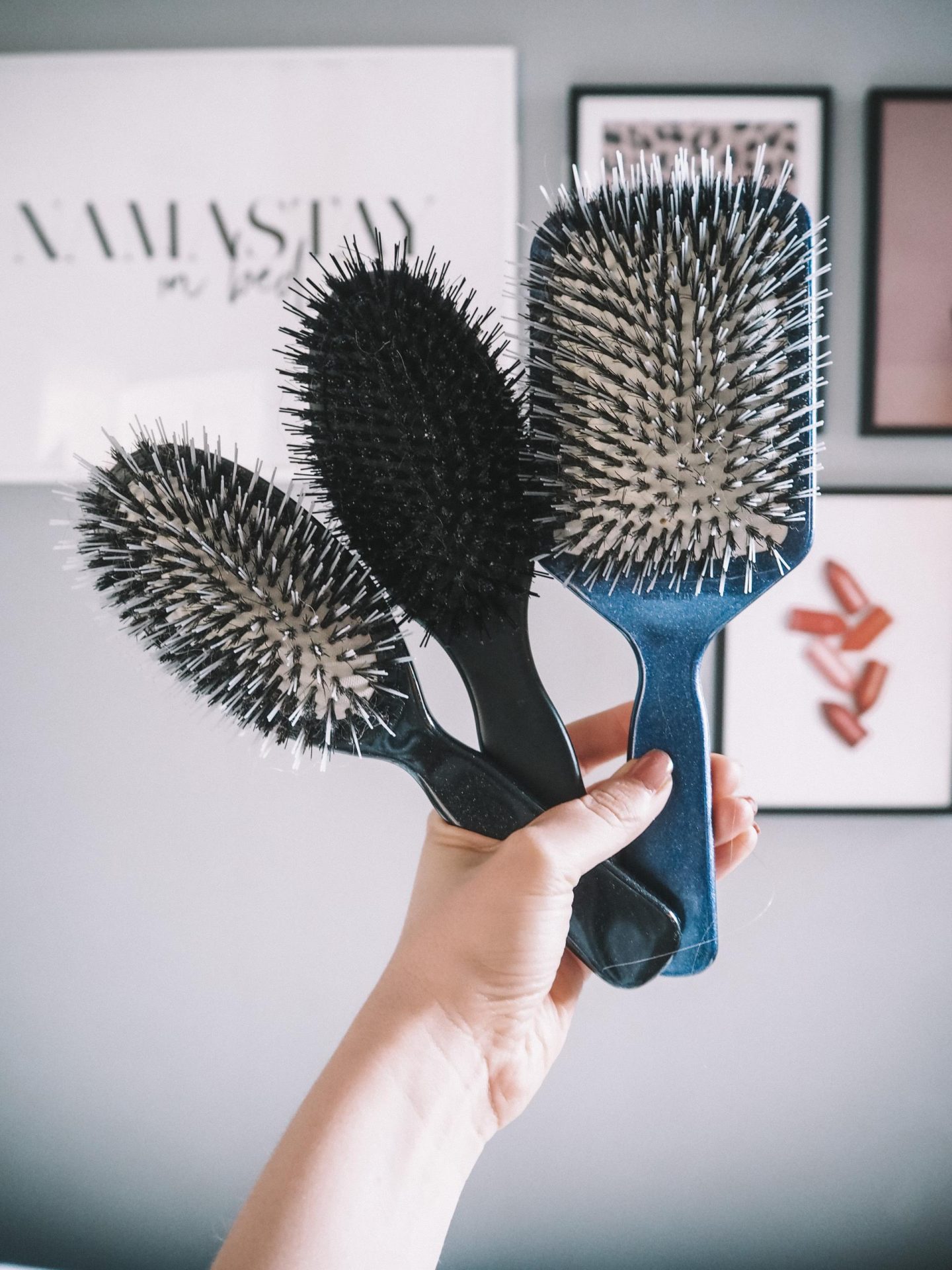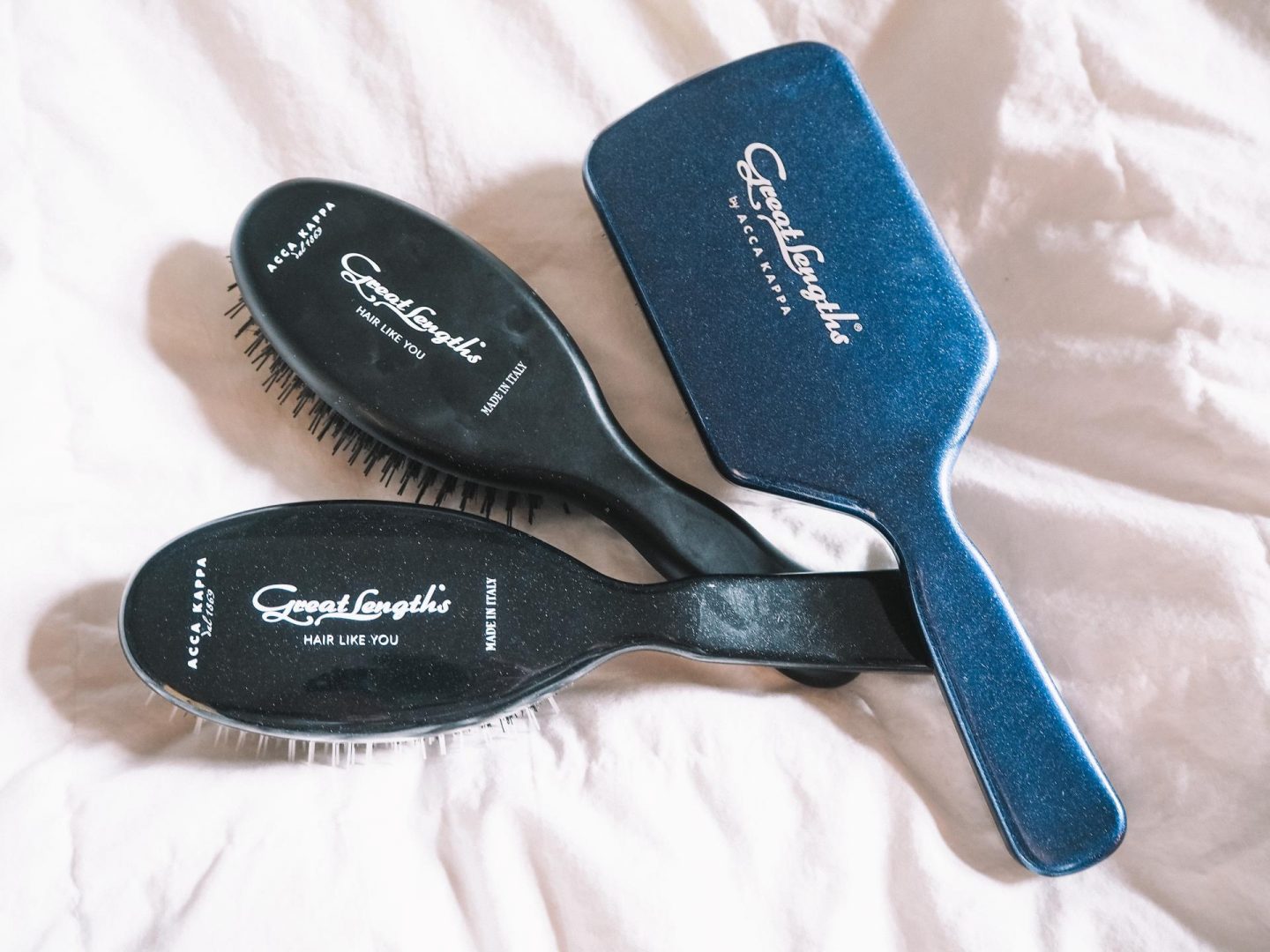 DRYING YOUR HAIR EXTENSIONS
Drying your hair is important. I always get rid of excess moisture with my Aquis hair towel first which removes excess water very effectively. Never rub the hair, simply press the hair and this will remove the excess water. When drying, start at the roots and run your dryer on a medium-heat setting.
EXERCISE
Regarding aftercare for hair extensions, you can absolutely exercise with hair extensions or tapes but just be mindful that some activities do affect the lifespan of your hair extensions which can include saunas, steam rooms and swimming in both chlorinated water and/or seawater. If you do find yourself doing these activities you can also use the Great Lengths Anti-Tap Water solution to restore your hair to its natural pH balance.
SLEEPING WITH HAIR EXTENSIONS
I like to sleep with a silk turban as I find this really protects my GL Tapes as I sleep. I love the Silke London hair turbans and I also sleep on a silk pillowcase (my favourite is Slip – I also love their hairbands) which is better for your hair. If you don't have either just try and sleep with a loose ponytail or a braid to prevent tangling when sleeping.
STYLING HAIR EXTENSIONS
In terms of aftercare for hair extensions, you can absolutely use styling products on your hair but just don't apply them directly onto the bond or the tape and you will be absolutely fine!
DONATING HAIR EXTENSIONS
After you have completed the life span of your hair extensions or tapes and are using Great Lengths, you can donate them to the Little Princess Trust which is then used to make wigs for children with cancer who have lost their hair. I can't think of a better place for the hair to go! So, look after them, so they can live a second life on the head of a child in need.
To read my post on my thoughts about the Great Lengths Fill It Method (what I've got) make sure you catch up on that blog post!
For any other questions about tapes feel free to find me on Instagram @beautyrocksblog and hope to see you there.
*This post is not sponsored by Great Lengths but I do get my tapes done by them and have an ongoing organic relationship. All views are my own as always!