Okay, I've got a confession to make. I am a make-up brush addict. Honestly – I love them and can't get enough. It's the same with lipsticks. Every one I pick up and hold is just a little bit different. Today I am going to talk about Crown Brushes – the Syntho range to be exact. The bristles on the brushes in this range are so soft and lovely – they feel like a whisper on the face!
Crown Brushes, I have discovered are amazing quality and really affordable as well. I am going to talk you through some of my favourites. First off is the Mini Duo Fibre Blender– this has a short head which makes it ideal for blending.
It's not too large either so you can really target specific areas with this or use it all over. I like to use this around the eyes to lightly buff to make sure there are no concealer marks.
I am a big fan of using quality make-up brushes for the eye area. A nice brush will make even the cheapest of make-up look really good so it's wise to invest in a good brush! And remember to blend, blend, blend. The best tip I ever heard was to use a motion as though you were polishing a table – circular blending motions make a smooth and seamless application. The Pro Blending Fluff (below) would be great for applying an all-over colour to the eye or to use for highlighting purposes.
The Pro Blending Crease Brush on the other hand is going to be fantastic for applying eye make-up in the crease of your eyelid and really blending it in. Remember the words of Mr. Miyagi in the Karate Kid 'wax on, wax off'!
Let's carry on with the eyes! One of my favourite products in the Syntho range is the Syntho Brow Duo (below).
I use a brow dip for my eyebrows and the Angled Syntho Liner is amazing for really getting defined brows.
I use the Spoolie Brush to groom the brows first, push them upwards and brush them into shape and then the Angled Syntho Liner to apply the brow pomade. The duo works like a dream. And I never ever leave the house without groomed eyebrows!
Let's move on to larger brushes for the whole face. The softest and dreamiest one of the bunch has to be this Deluxe Tapered Powder Brush. I use this with a mineral powder foundation from Antipodes as my final application of the day, to set the rest of my make-up in place for the day. It has a large head so can be used all over the face and it is truly a pleasure to use it.
But what about buffing? You need a special brush for this – one with a flat head. The Deluxe Flat Bronzer (below) is the perfect tool for this. If you really want to blend in powders or even a touch of foundation this works really well. As the name suggests, it's also great for contouring and blending in bronzer (no brown streaks on the side of your face!). The flat head makes it really easy to do so you can get an effortless contoured look. So it has multi-purpose capabilities! And I like my products to work hard for me so this is a fabulous brush to have in your make-up kit.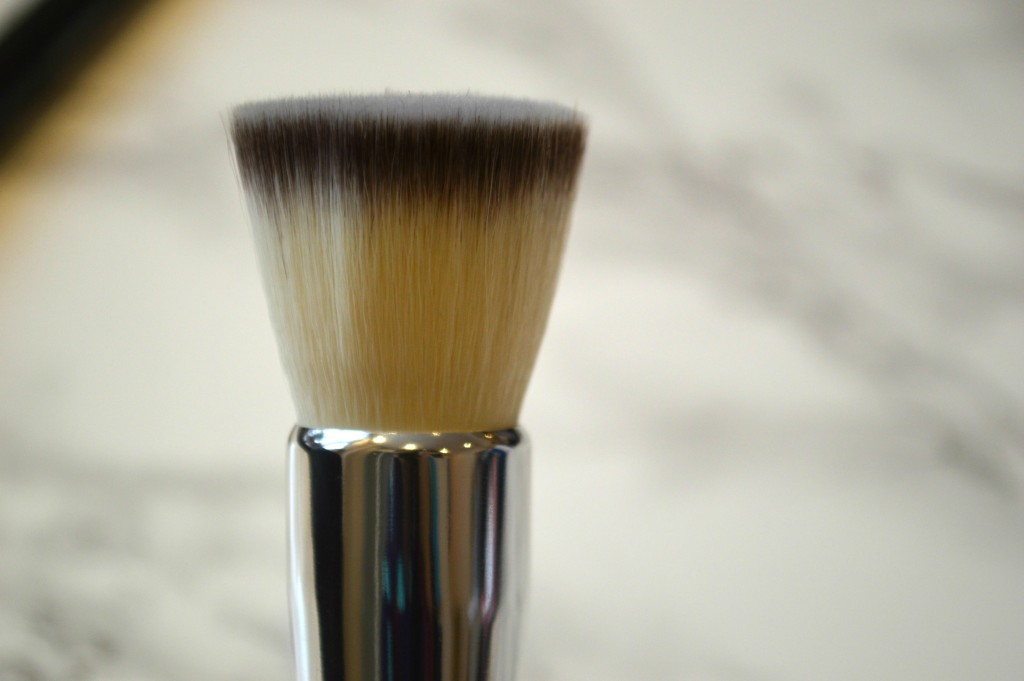 Shop the Crown Brush ranges here.