From summer to winter and all seasons in-between our hair needs change. I use different products at different times of year, depending on what my hair needs are at the time. From hair masks to after-sun care (if you are off somewhere for winter sun) I've put together my favourite hair products that will carry you into 2019 and help you get prepared for all the seasons to come.
System Professional Balance Mask
You can't beat a good hair mask during the colder months. My hair tends to get a little bit dry from indoor heating and the harsh, windy conditions outside so I love a good hair mask to really treat myself with over the winter holidays. The System Professional Balance mask is a really good one if you have noticed that your scalp feels dry or you have a few flakes of dandruff. It's also good for thin hair because the mask contains a Zinc Pyriothon Complex to fortify any thinning strands.
Aveda Sun Care Hair & Body Cleanse
Going away for some winter sun? I was in the Caribbean last year for winter and I have to say that it was nice to get some winter sun in the midst of the grey winter weather. I love the Aveda Sun Care Hair & Body Cleanse for travel to sunny destinations because it's a shampoo and body cleanser in one so will save on packing space and it also removes chlorine, salt and product build-up so perfect for beach holidays. It's safe to use on colour-treated hair as well and smells like sunshine in a bottle with organic neroli and ylang ylang.
I am absolutely loving the Cloud Nine hair tools and one of them is the Cloud Nine Curling Wand. I've found this to be the easiest tool for my hair to create waves and curls. I love hair tools and I know they make a perfect gift as well – every woman appreciates a nice hair tool. You use them so much so why not have a nice one? The Cloud Nine Curling Wand also has a temperature control so you can choose a lower temp to be kinder to your hair as well. You can also pack it up in the heat resistant bag for travel on-the-go over the holidays.
I absolutely love the Silke London Hair Wrap – it's super chic! You can wear this at night while you sleep to minimise breakage, frizz and split ends while you sleep. It also naturally conditions locks to extend time between blow dries and washes.
Grow Gorgeous Thickening Hair & Scalp Mask
As I mentioned you cannot go wrong with hair mask in winter! My hair is naturally thin so the Grow Gorgeous Thickening Hair & Scalp Mask is perfect for fine hair. It contains amino acids and caffeine to help boost the individual hair strands and also uses coconut oil and hyaluronic acid to moisturise so great for dry hair in winter.
System Professional Volume Shampoo
My hair tends to go flat so I always appreciate a little volume where I can get it! The System Professional Volume Shampoo literally brings the life back to your hair – my hair felt super bouncy and soft after using it.
System Professional Purify Lotion
You can't go wrong with a leave-in treatment for the hair and System Professional makes an amazing one with the System Professional Purify Lotion. If you have noticed that your scalp is dry and flaky (blame the winter weather on this one) then this is a perfect dandruff remedy to use at home. Apply to scalp on damp, freshly washed hair and leave it in to soothe and protect against future flaking.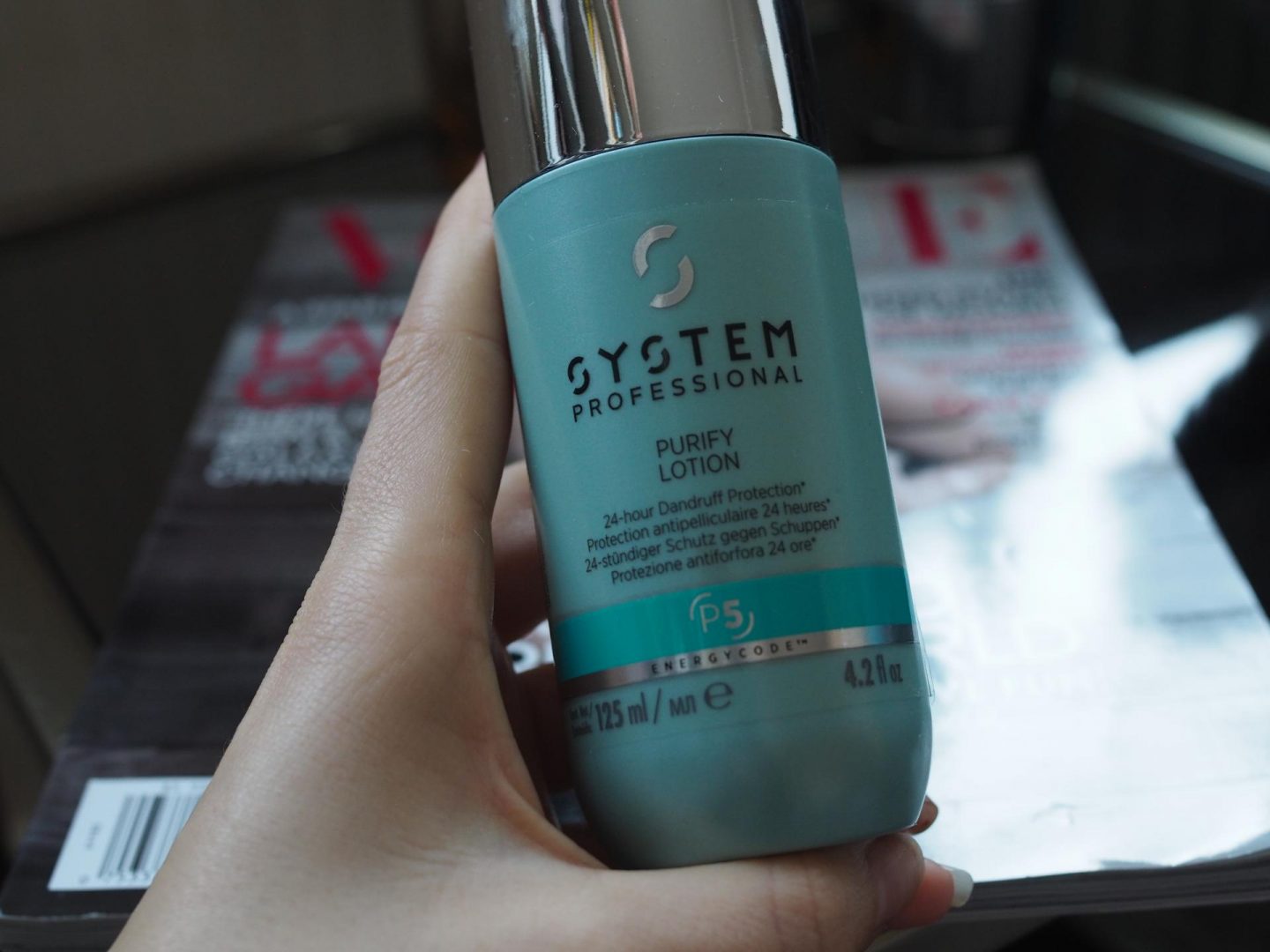 Aveda Sun Care After Sun Hair Mask
Again, if you are chasing some winter sun and heading to somewhere like the Caribbean for your winter holiday then make sure to take the Aveda Sun Care After Sun Hair Mask with you. If you have been out in the sun all day this is a perfect mask to help restore and repair any damage caused to sun-exposed hair with tamanu oil, coconut oil, green tea, sunflower oil and Vitamin E. All you have to do is massage it through damp hair after shampooing and leave on for 2-5 minutes. Voila!
Biosilk Silk Therapy Silk Trio
I absolutely love Biosilk and have been using it since my high school days. My best friend's sister was a hair stylist and always recommended Biosilk for everything. It literally makes your hair feel like silk and I'm so happy to see the return of it to my hair cupboard. It uses silk proteins to restructure hair strands and literally you will be so impressed when you use it – it's weightless and you can use it on wet or dry hair. This set contains the shampoo, conditioner and the Biosilk serum and I promise you this will turn parched strands into pure silk.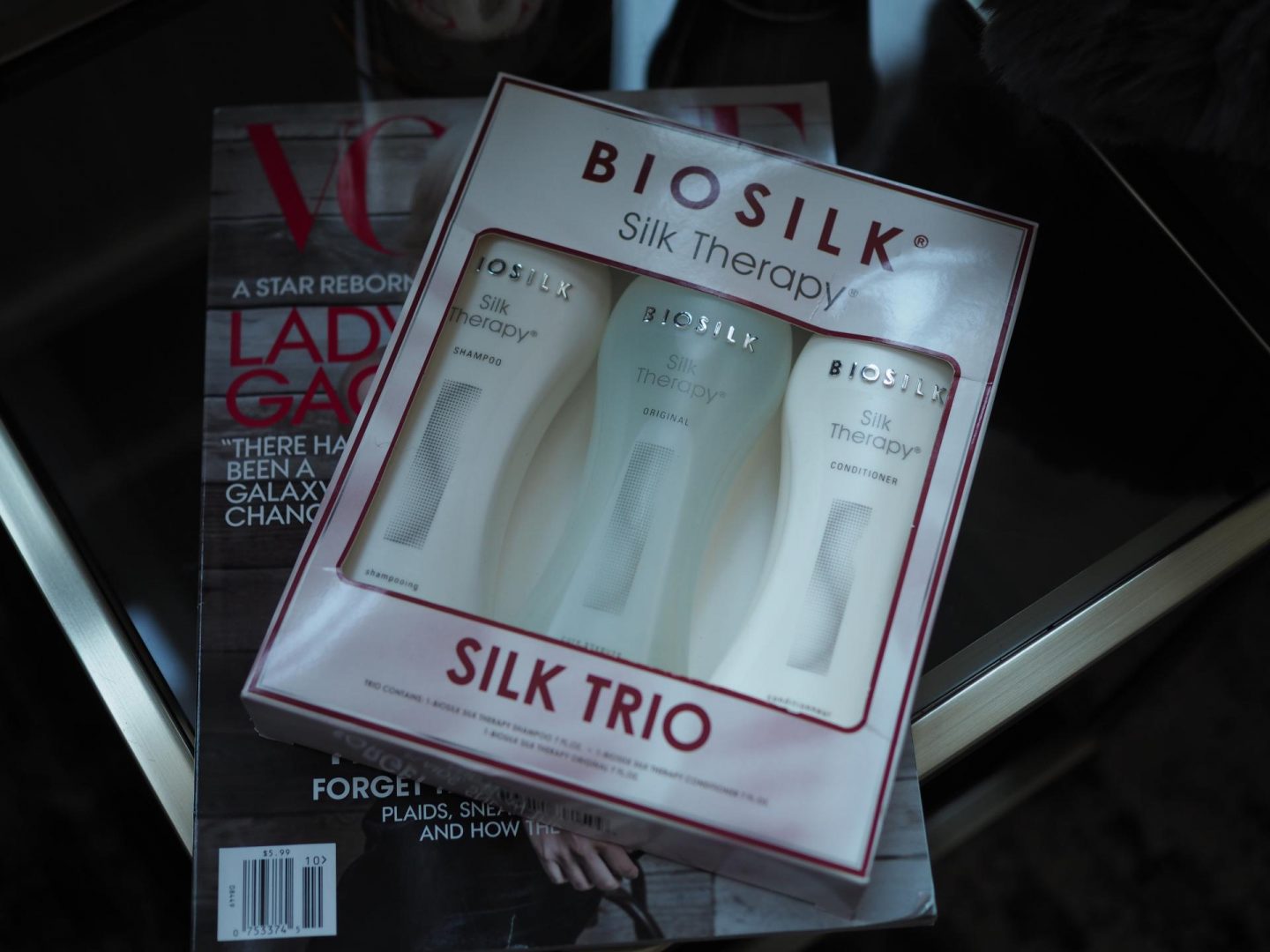 Hopefully these products will see you through the seasons of 2019 and beyond! Hope you enjoyed my round-up of the best hair products for 2019. Let me know what your favourite hair care product is!
Don't forget to follow me on Instagram @beautyrocksblog for all my latest adventures.