Have you heard of Italian beauty brand L'Erbolario?
It's very popular in Italy and it has now reached our shores. Think of it as the Italian version of Crabtree & Evelyn in the fact that there is a big focus on florals and single note fragrances. There is a huge range of products in a wide array of fragrances at the L'Erbolario branch in Islington – over 400 products across fragrance, bath and body, mother and baby and home!
L'Erbolario Launches in UK
The company was started in Italy by a husband and wife team who originally used family recipes – which they improved over time. The packaging is gorgeous, with floral illustrations that have a touch of the nostalgic. The prices are also reasonable for the quality.
I have been able to test out a few of the products myself across face, body and even hair.
First up we will start with hair. I used the Effetto Reale Shampoo and Conditioner with Royal Jelly. Royal Jelly has a high amount of nutrients, good enough to serve a queen – a queen bee that is. This set is geared towards reviving exhausted tresses that have been through climate or environmental changes and stresses. I used this without any other add-ins like hair oils, etc. so I could really feel how the products affected my hair. I was pleasantly pleased – it doesn't weigh the hair down but also doesn't dry it out so I didn't feel like it had stripped my hair of any moisture. I liked the fragrance of the shampoo and I think it was because of the Chestnut Extract!
I also had several packettes to try and as you can see in the picture below, the illustrations on the packaging is really beautiful. The packettes are Accordo Arancio Shower Gel, Camelia Eau de Parfum, Camelia Body Cream, Brightening Face Cream and Brightening Face Serum. L'Erbolario also has a skincare range and make-up range so they pretty much cover it all!
All raw materials used by L'Erbolario are freshly pressed vegetable oils, flower waters and herbs. All products combine the best of traditional herbalist methods with the most advanced cosmetics research.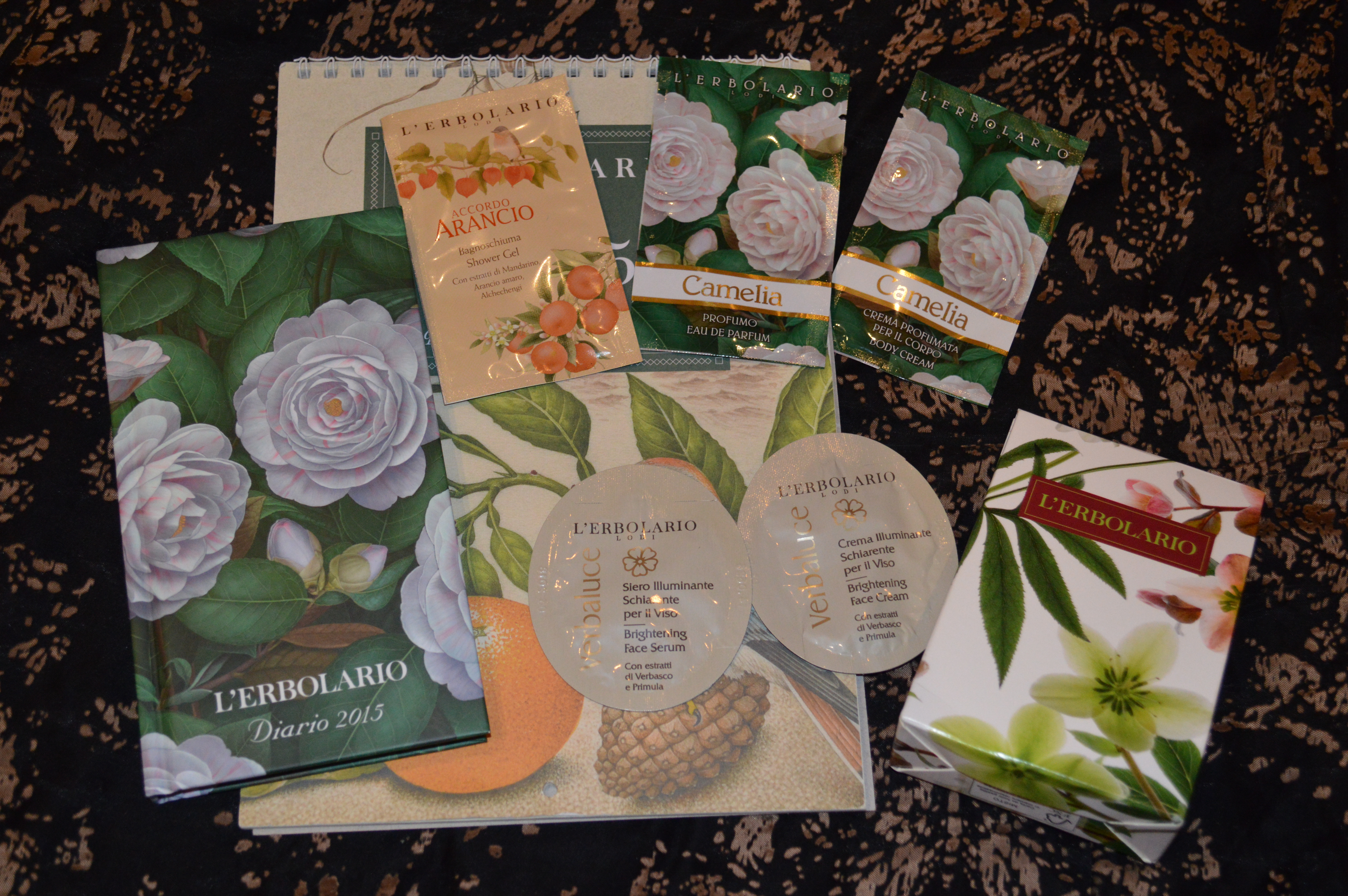 My star product pick was the Peonie Bubble Bath (can also be used as a shower gel). I found this to be light and refreshing with a delicate floral scent. I don't like products that are too heavily scented so was pleased by this one. I would be happy to wake up with this in the morning!
L'Erbolario also does beautiful soaps that are packaged to perfection. These would make great gifts for anyone or for a treat for yourself as well. The soaps are very nostalgic and old-fashioned in a good way!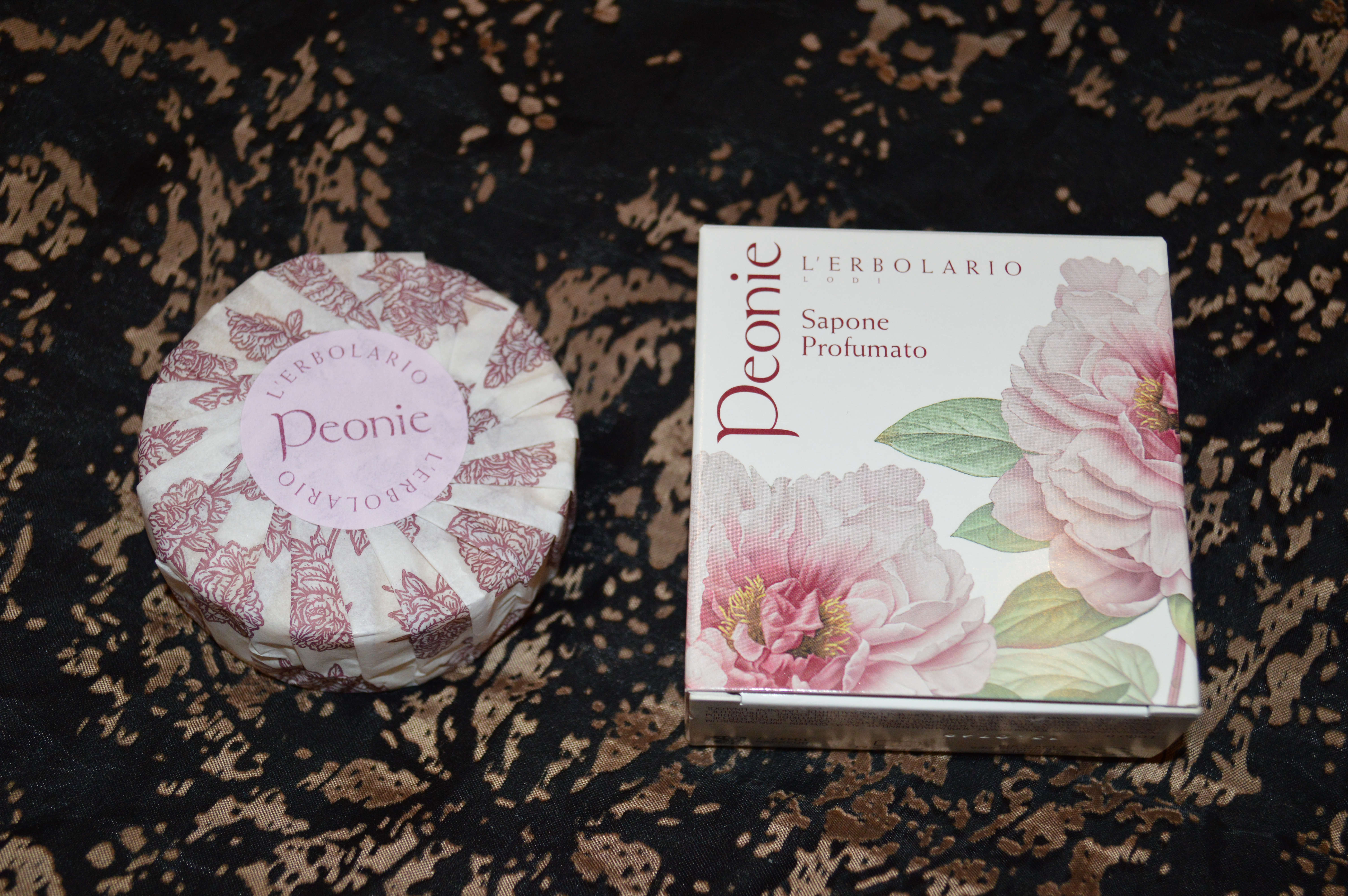 What's on my wish list? These Violet Drawer Sachets. I would love to put these in my drawers to freshen up my clothes and I am a huge fan of Violet. I think it's one of the loveliest flowers out there and we don't see it enough in fragrances.
Don't forget to follow me on Instagram @beautyrocksblog