So where does travel and beauty meet? It meets here, in The Body Shop's latest launch which has sourced the best products from around the world to bring the spa to you – in your home. Spa of the World is a gorgeous, premium range from The Body Shop that feels truly luxurious. From Japan to Hawaii to Morocco to the Himalayas and more, the Spa of the World range brings the best beauty secrets from around the world in order for you to transform your home into a spa. For me – a known travel, beauty and spa addict – I feel this range has my name written all over it!
This range is all about the spa – so scrubbing, treating and following up with relaxation or a massage is what this is all about.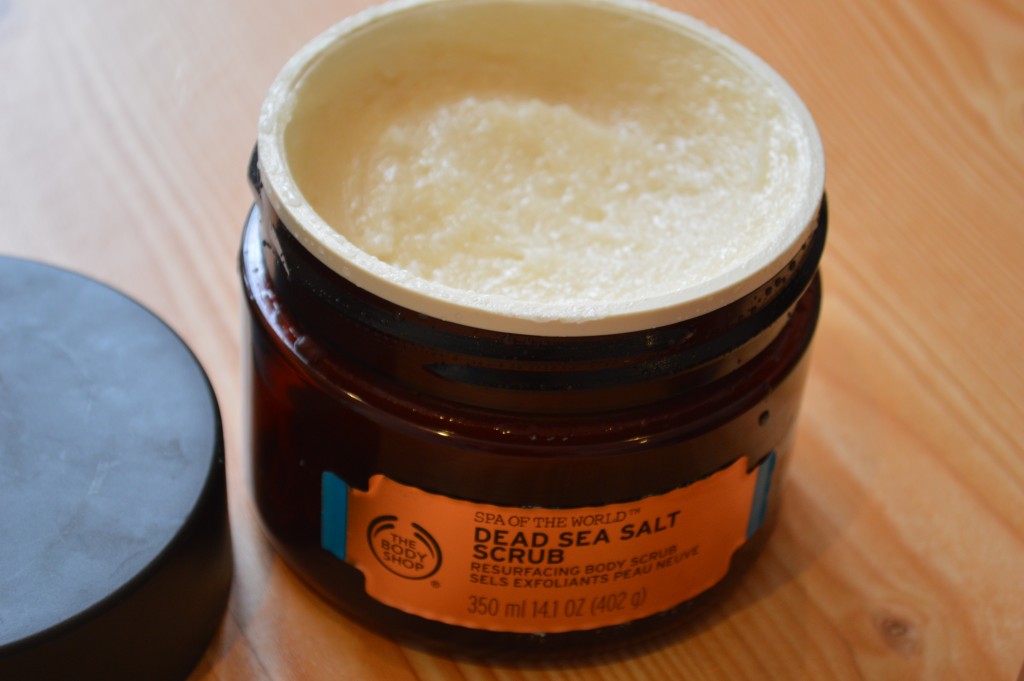 So travel with me…first to the Dead Sea. This involves getting in the shower or bath and once you have done that, apply the Dead Sea Salt Scrub where needed, massaging firmly. This is a scrub that is also really moisturising and truly luxurious. It has an almost creamy texture, with the sea salt inside.
Dead Sea Salt is precious for its high mineral content and its coarse crystals. The scrub on this is just right – not too harsh and not too wimpy and the texture of it is simply incredible. My skin was super soft after using this.
Once you have prepped your skin with the scrub, it's onto the treatment part of it. For that we have to travel to the Himalayas, where charcoal powder is an ancient Asian beauty secret proven to draw out impurities from the skin, up to thousands of times its own mass! In our overly-toxic lives, the Himalayan Charcoal Body Clay could be a lifesaver to skin – especially if you live in a large city.
There is something strangely calming about applying this body clay, a bit like arts and crafts class when you were younger, but even more fun. Paint it all over, leave on for ten minutes (or as long as you like really) and then wash it all off in the shower. My skin felt soft and smooth after using this clay and again, the care it took to apply it calmed me as well. And why pay big bucks to get a body mask at a spa when you can apply this one in the comfort of your own home and save a lot of money in the process!
And what's a spa treatment without massage? There are massage oils in the Spa of the World range but I was so intrigued by the Body Creams that I had to try them. And these creams are truly, truly lovely. The size of them (350ml) will last ages and the look and feel of all of these products make them perfect to display proudly in your bathroom.
The creams are not all the same though as I will show you. But first we have to visit Japan to try the Camellia Cream…
Camellia oil has been used by Japanese women since the 8th century to gently soften and moisturise skin. The cream itself smells simply incredible and its formula is rich yet light, with an almost whipped quality about it.
The camellia oil in this cream is actually sourced from Japan, making the connection between beauty and travel. Again, this is great for massage if you don't like oils or if you just want intense moisturisation.
Another simply gorgeous body cream from the Spa of the World range takes us to the South Pacific – to Hawaii where the women there, who have been exposed to the relentless sun for generations, have held the secret of kukui oil to nurture their skin.
This cream is intensely moisturising – a body butter if you will. Kukui oil helps restore suppleness, meaning your skin will feel nicely plump with moisture after using this!
I love the smell of the Hawaiian Kukui Cream as well – once you use it you can enjoy the final part of the spa treatment at home – relaxing and dreaming of your next holiday!