It's very easy to convince myself that I really need a massage. Literally I live for massages. I love them. I think I must have been a cat or something that was petted a lot in a former life, it's the only thing I can explain for my deep love and addiction to massages. I suffer from shoulder and neck tension – I carry the weight of the world there and it is evident when I get a massage and that area of rock hard tension slowly melts away. I also suffer from tired legs so regular massage helps me actually keep my energy up and gives me peace of mind. I also love to shop and shopping on Kings Road to be exact. So what is better than combining my two loves with a massage on Kings Road at The Chelsea Day Spa? The Chelsea Day Spa is a boutique spa that sits right on Kings Road so is conveniently located for a quick mani, massage or blow dry while you are out and about in Chelsea.
The Chelsea Day Spa also does limited edition treatments during certain times – for example now they are doing a series of Floral & Fresh treatments in collaboration with Crabtree & Evelyn for the Chelsea Flower Show.
I was able to get in while The Chelsea Day Spa was offering the Anazoe Spa Signature Treatments. The Anazoe Spa is located in Costa Navarino, Greece and recently travelled to London to offer their Oleotherapy massages at The Chelsea Day Spa for a limited time.
I had never tried this type of massage before so it was a great opportunity to learn more about it. The Anazoe treatments are based on the health & beauty practices of ancient Greece and are performed to the accompaniment of soothing music based on ancient Greek modes and scales. The ancient Greeks believed music to be divine, capable of healing both body and soul. I totally believe it! The name – Anazoe – derives from the Greek word for rejuvenation.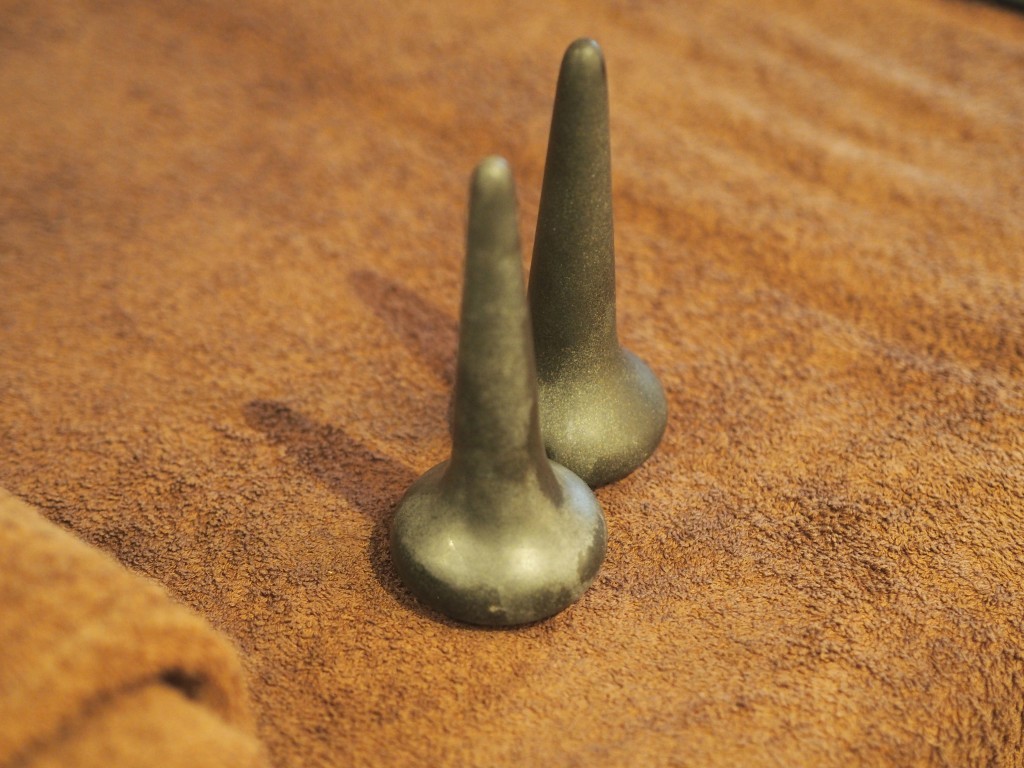 The Oleotherapy Signature Treatments is done with olive oil-based massage oil – very interesting indeed! My treatment was combined with hot stone therapy as well, with the massage therapist using two heated stones to help relax and soothe my tense muscles. The heat feels amazing and does wonders at really getting your muscles to relax. Muscles are sometimes slow to respond to massage at first, often taking the first 20 minutes to really relax. That's why I always recommend a longer massage – at least one hour to really get your muscles to relax. These stones that were used in the Oleotherapy treatment were like nothing I have ever seen as they have two pointed 'handles' on them which help the therapist to move them around on pressure points on your body – very clever.
I was asked a series of questions such as where I was feeling stress in my body, what my mental state was, etc. before beginning the massage. This is all a part of the treatment because treatments are totally individualized to address your personal 'type' and specific needs, identified through a questionnaire and private consultation. European massage techniques using select products are then combined with the appropriate mix of treatment technologies and aromatherapy, to the accompaniment of therapeutic music composed exclusively for Anazoe.
As a part of the massage a poultice of herbs was also placed on sensitive points on my body, to help with the circulation and detox process. The poultice smelled amazing as well – of fresh herbs and was instantly soothing.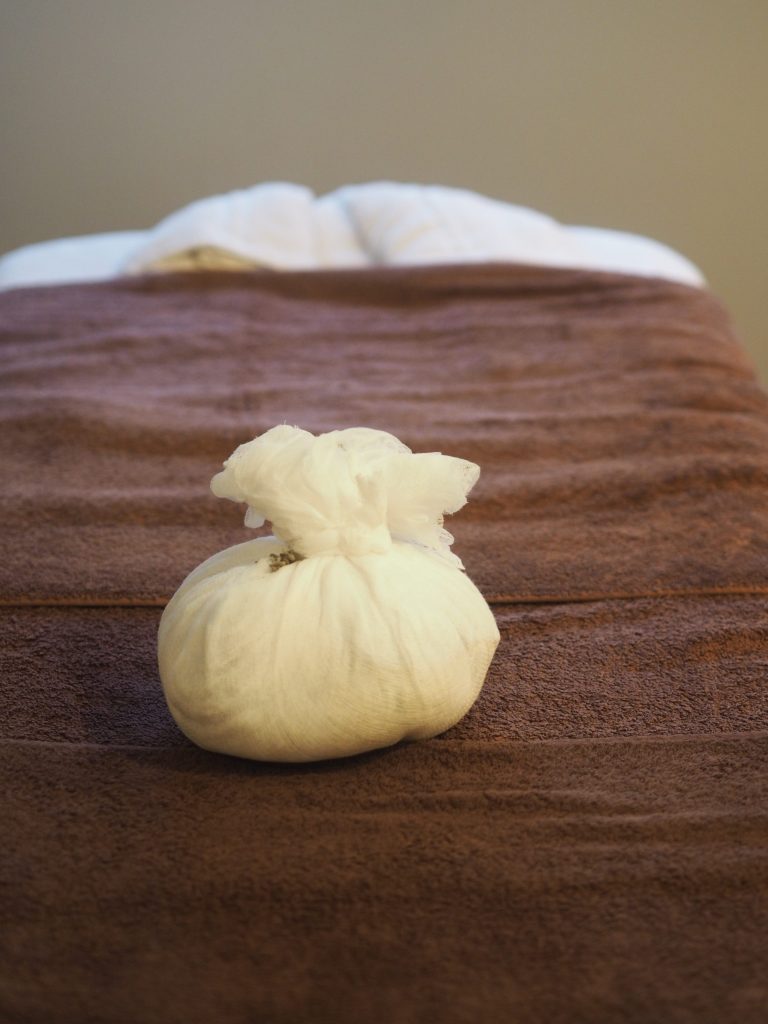 As a final touch to the Anazoe Oleotherapy Massage, a cup of warm tea is offered at the end which is a lovely gesture and a very warming one too. Because after you have been bundled up in warm blankets and massaged with hot stones it's nice to put something warm inside your body as well.
The massage occured on a particulary rainy day in London so it was a lovely escape from the outside world and a nice ending to a particularly frazzled day. The ambiance of The Chelsea Day Spa is really peaceful and on this particular rainy day, I could only hear the raindrops outside which only added a sense of relaxation to the whole experience. At the Chelsea Day Spa you won't find complicated check-ins, long waiting lists or a busy salon with lots of people chatting. You will get a sense that this is truly a boutique spa with a certain clientèle and I would certainly say this is a lovely little sanctuary in London well worth a visit.
Don't forget to follow me @beautyrocksblog on Instagram for all my latest updates!