We all have a product that we can say turned us in one direction or the other. For me my dive into luxury skincare started with SK-II about 8 years ago. Even in my early 20s, I was always obsessed with skincare and especially luxury skincare. And actually, I discovered SK-II in Japan, where its key ingredient was found. I lived in Japan for four years, studying the beauty rituals of Japanese women and one product that I saw that they kept coming back to time and time again was the SK-II Facial Treatment Essence. So even though I was young and young people generally don't splash out on luxury skincare I did. For my birthday guess what I asked for? A Japanese beauty secret – SK-II Facial Treatment Essence – NO JOKE. So if there is one product that I can say I have a history with it's the SK-II Facial Treatment Essence.
So what was it about the SK-II Essence that drew the Japanese women in? Well an interesting fact about the product is that it contains 90% Pitera which is found in sake, Japanese rice wine. How they discovered Pitera is that they noticed that the sake brewers in Japan had unusually young hands, even into their old age and this was due to the fact that their hands were always in contact with the sake fermentation process. Luckily scientists isolated PiteraTM, a naturally-derived liquid from the yeast fermentation process. So what's Pitera got that no one else got? Well, the liquid contains a whole host of goodness such as amino acids, vitamins, organic acids and minerals – basically a whole cocktail of GOOD.
Essences are really popular in Asia and SK-II was one of the first brands to make a global essence that was used all around the world. An essence is a skincare product that exists between a toner and a serum. You apply it pre-serum because it usually sinks in really quickly and also preps the skin for the additional layers of skincare ingredients. If you have heard of the infamous 10-step Korean skincare regime, the Koreans are also big fans of essences. The SK-II Facial Treatment Essence targets clarity of skin, spots, firmness, radiance and texture. If you have ever tried a glycolic peel that's a similar result that you can get from SK-II Essence over time. People love it!
SK-II has it's fair share of celebrity followers as well – I mean Cate Blanchett is the face of the brand after all. So it's no surprise that the brand has turned to influencers and with it the biggest influencer of all – Chiara Ferragni – AKA The Blonde Salad. And here's how they had Chiara put the Facial Treatment Essence to the test.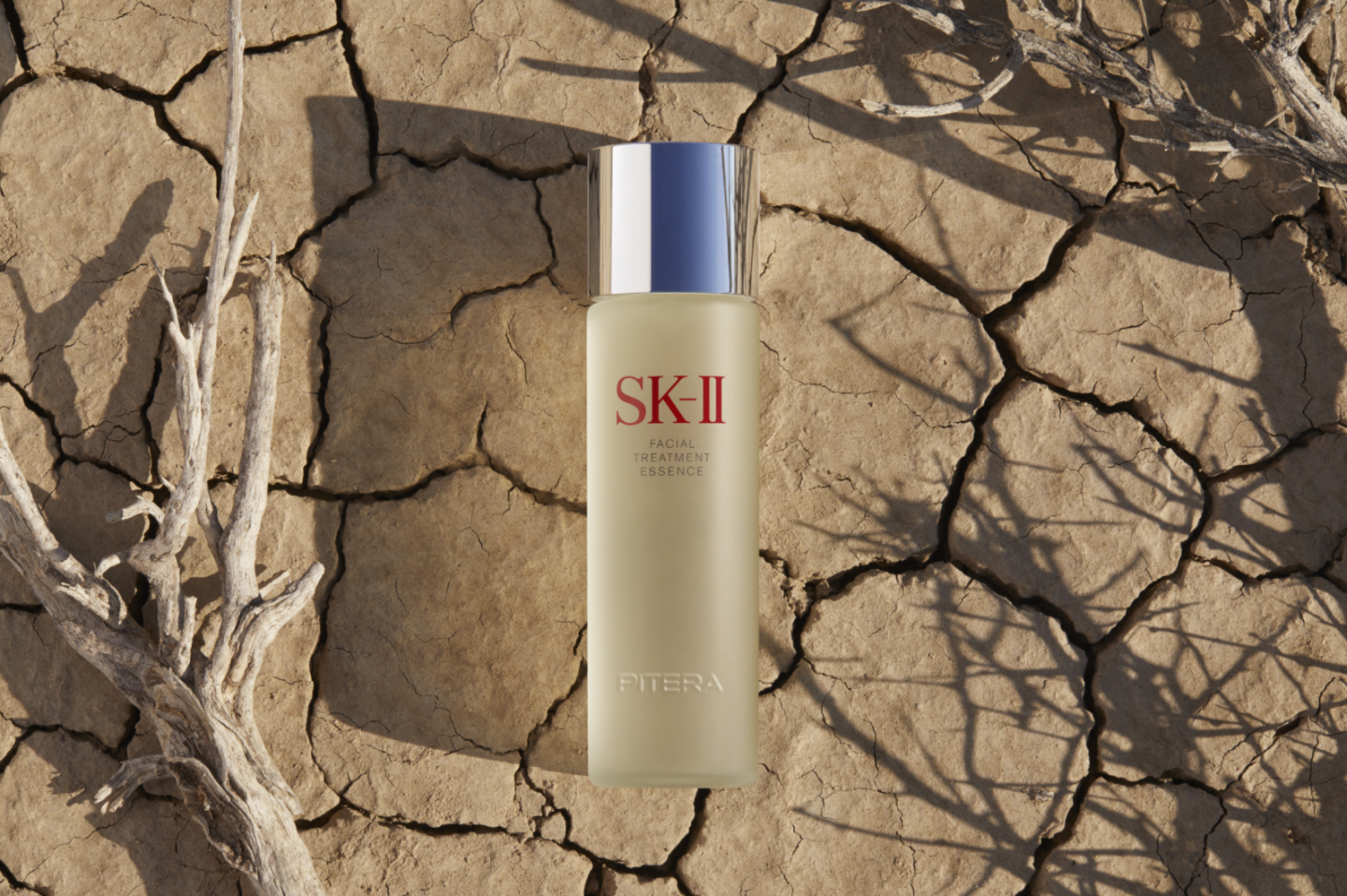 What the brand did is partner with National Geographic to send four celebrities around the world to some of the most extreme places on earth to put their skin to the test in their 'Face The Wild' campaign. Chiara was sent to the Anza Borrego Desert in the USA which is one of the most arid places in Western America – you can see the full video here!
As you can see – she looks flawless – even in the desert! The reason that SK-II did this is because when conditioned with Pitera, skin is also able to lock in moisture from within over time to overcome dryness which can be caused by exposure to extreme hot and dry – i.e. the desert.
Have you ever tried SK-II?
*This post was kindly sponsored by SK-II but all opinions are my own – I don't work with brands I wouldn't naturally feature!