There are so many fragrances for women out there right now but which are the best scents for a women? If you like ultra-feminine scents I've picked some of my favourites on my radar right now. It's all about embracing femininity these days after all…
The Best 6 Ultra-Feminine Fragrances For Women
This is a fabulous daytime scent that you could easily wear to the office and then straight out after. The La Perla La Mia Perla is a great everyday feminine scent – it's a good all-rounder and we all need one of those in our wardrobe of fragrances. The bottle is absolutely stunning with rose gold accents – it's elegant and sophisticated design. As I said this is quite a feminine scent but it's also sexy at the same time without being overly so. I think of this as the crisp white shirt of fragrances – a staple that goes with just about anything. There is something different about this fragrance though and that because it's a solar oriental which is a new and evolving fragrance category. It's true that you just can't put your finger on what it is but that there is definitely a twist to this one. It's got a few unusual ingredients that give it a bit of spiciness including White Pepper and Silky Suede Ambrox. If you wear it you are bound to get people asking you what exactly it is you are wearing! Other notes are mandarin, sambac jasmine, white peony, oris, muscenone and sandalwood. A gorgeous scent and perfect for every day.
Sweet, sweet vanilla – this is an ultra-rich and feminine scent that's really different and indeed mysterious. The bottle is absolutely gorgeous with the black glass, gold accents and black ribbon. What an absolutely fabulous gift this would make for yourself or someone else. This fragrance is bit richer so I would say it would be great to wear in the evening, for a special event or on a date. This is a mix of berries, orange blossom, vanilla and patchouli but it's vanilla that you can smell the most in this making it a very warm scent. In fact the fragrance contains black vanilla mousse notes in it along with patchouli, neroli and tuberose. A rich floral and mysterious indeed.
Fresh indeed the latest fragrance from Moschino most definitely is! It's fruity, floral, fresh and fun and probably the most famous perfume bottle in the world with its cool 'cleaning spray' look. Moschino is all about having fun – this is reflected in their clothes and also in their fragrances. This is about not taking fragrance too seriously and having some fun with it. This is a really bright and fruity floral and what hits you the most when you spritz on this fragrance is a fresh burst of pink grapefruit. I think this is a fabulous fragrance for the summer months paired with your favourite flirty dress. The fruity top notes then move into the heart notes of floral – refined wild rose and pink jacinth accord, along with pomegranate grains. I can smell fruity coming from this fragrance the most but when it does dry down it becomes a bit deeper with cedar wood, ambrox and musk. A fun, flirty fragrance that is perfect for every day.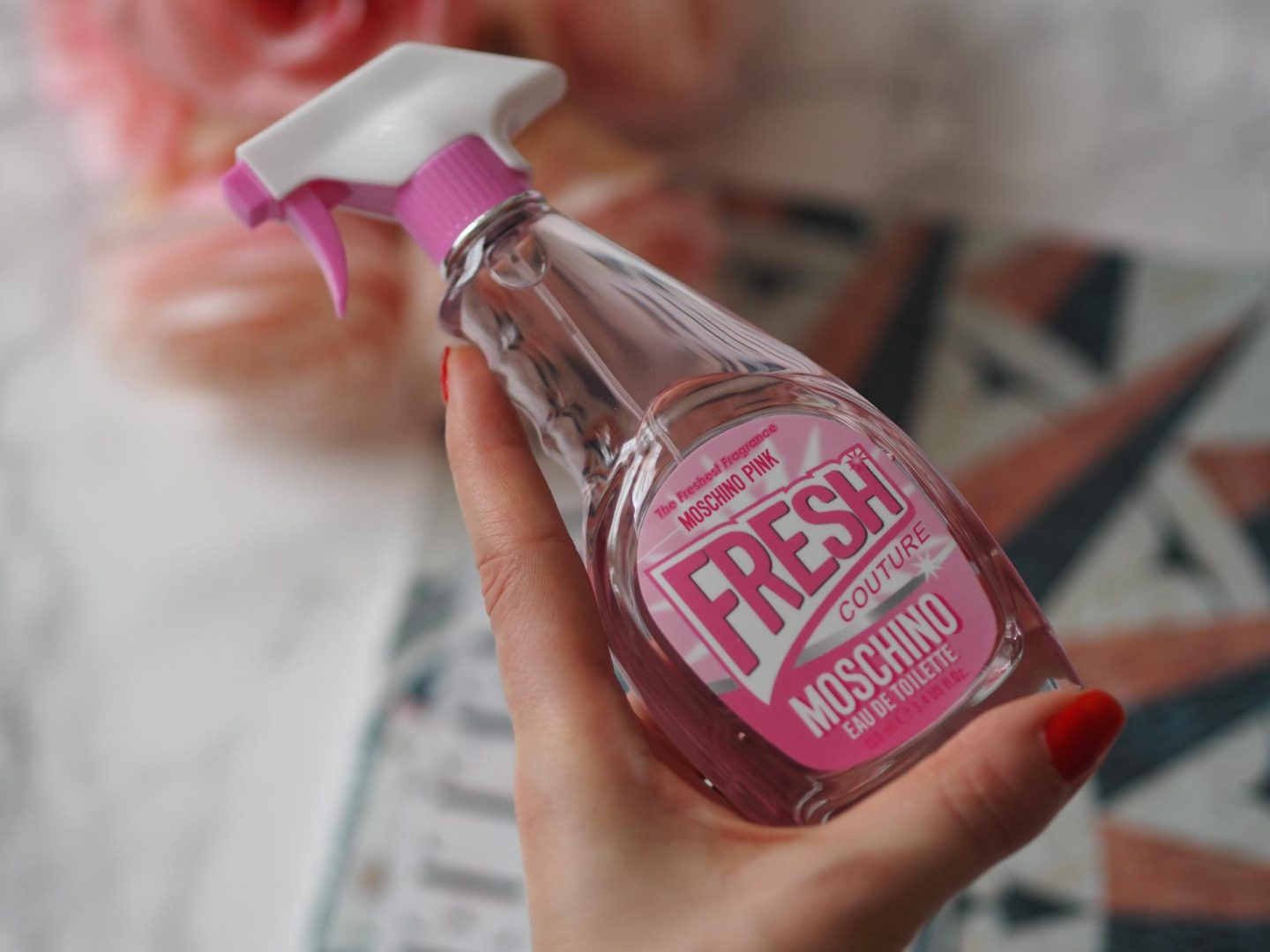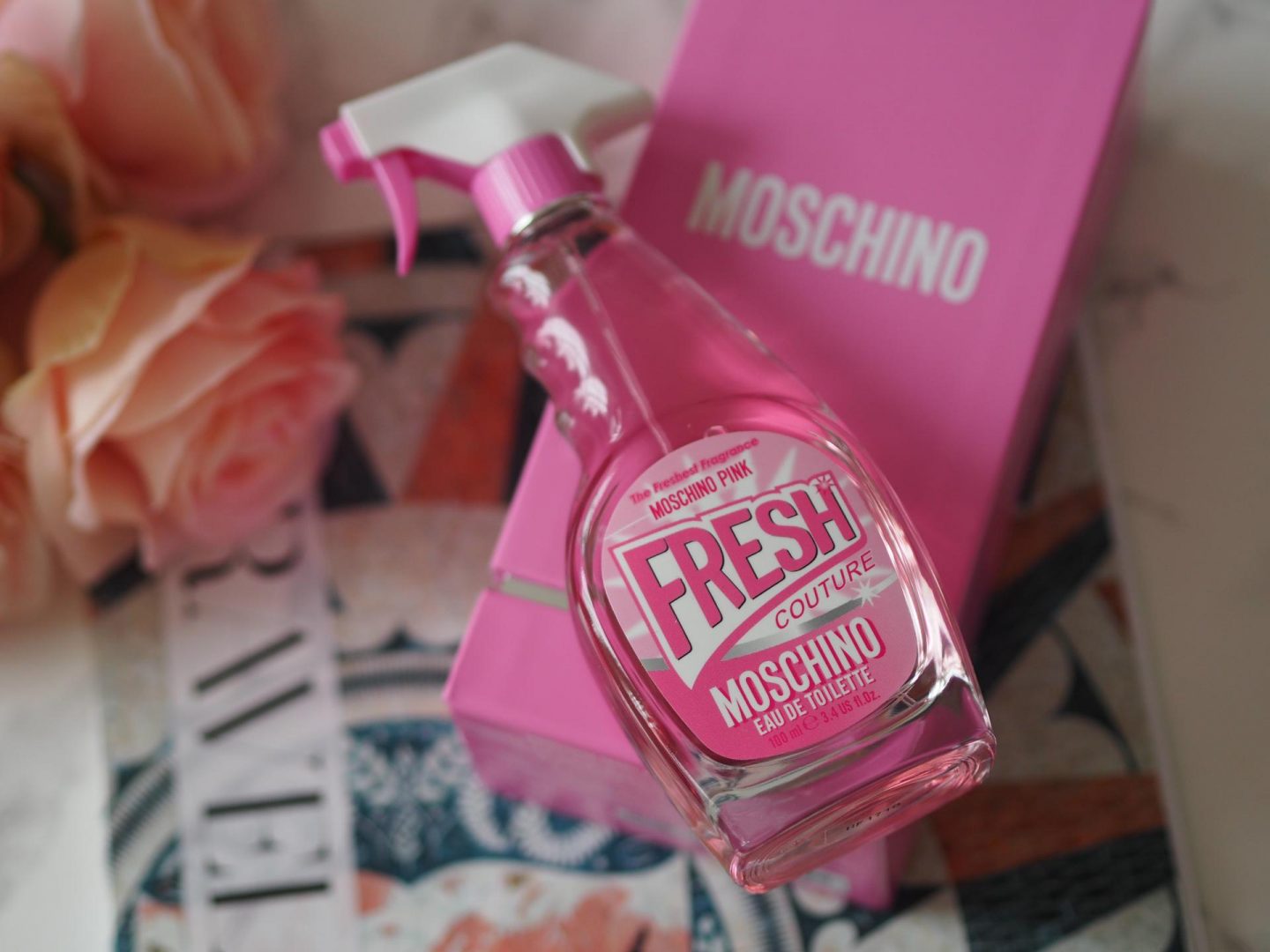 This fragrance is a bit different from the others in the sense that it is an aqueous fragrance – having light, refreshing marine notes. This fragrance is inspired by a dream – it's floaty, ethereal and uplifting with its floral oriental scent. So in fact it's not your typical floral scent due to the aqueous notes floating through – making this a unique one. I think it's quite a crowd pleaser of a fragrance overall however and perfect for the summer months. It contains top notes with rose and Moroccan orange flower as well as a heart of Egyptian jasmine and violet. The violet also makes this an unusual scent – in a good way! The base notes add some depth to this with woody notes, ambroxan musks and patchouli.
A sweet floral from the Daisy we all know and love but in a new Limited Edition bottle (to celebrate the 10th year anniversary of Daisy) that is just gorgeous! I love the design of Marc Jacobs fragrances – they are so unique and iconic. This is a beautiful fragrance that looks good and smells good. If you like a sweet fragrance then it's certainly worth looking into. This one is an EDT so it's great for the lighter summer months. The white bottle is gorgeous with gold accents and white flowers – a show stopper for the vanity table. The fragrance is the ultimate feminine scent with notes of wild strawberry, violet petals and finishes with a blend of gardenia and jasmine. I think I can smell gardenia the most in Daisy which I love – it smells like a blooming garden in the height of summer. Perfect for date night and everywhere in-between.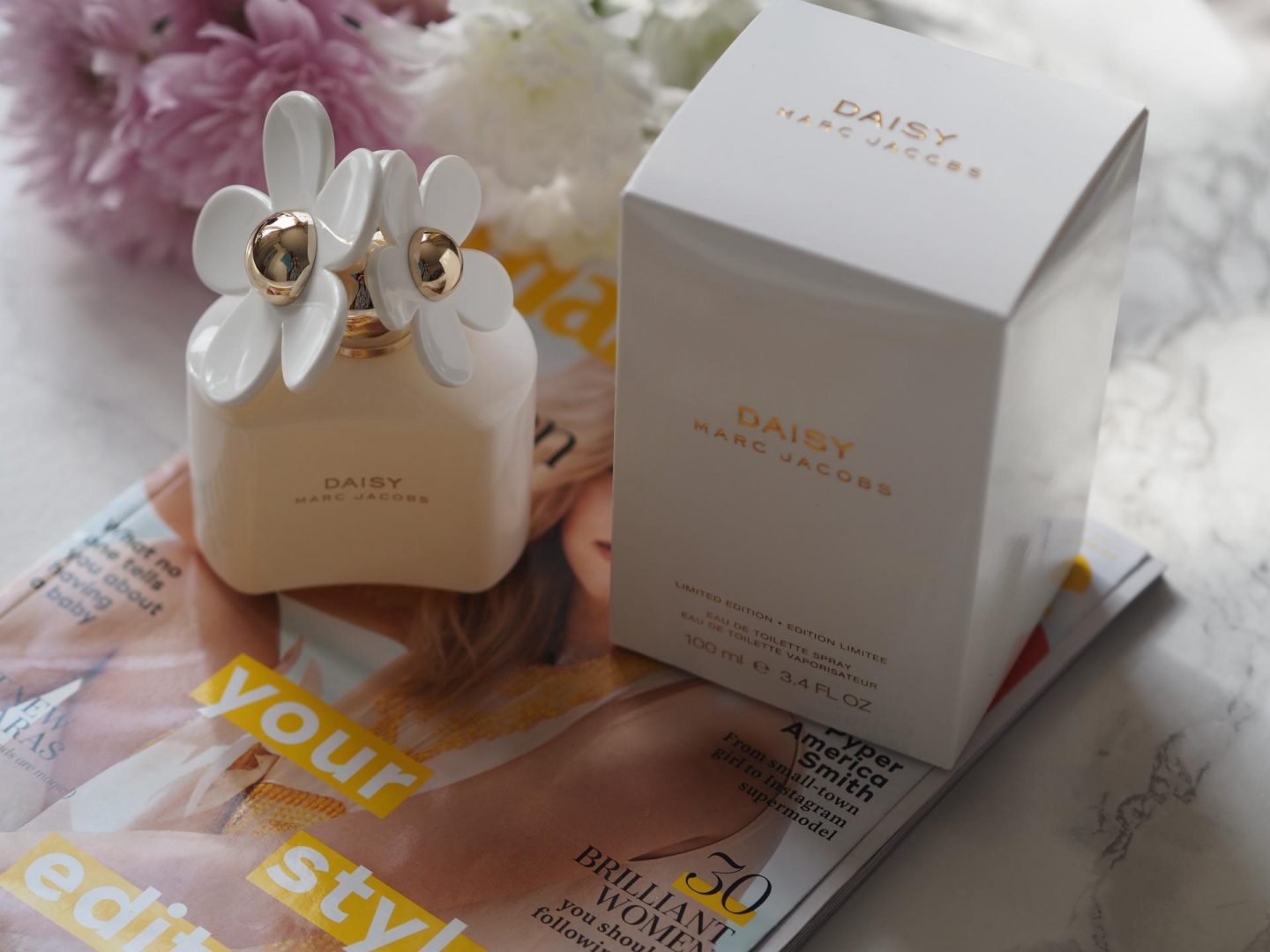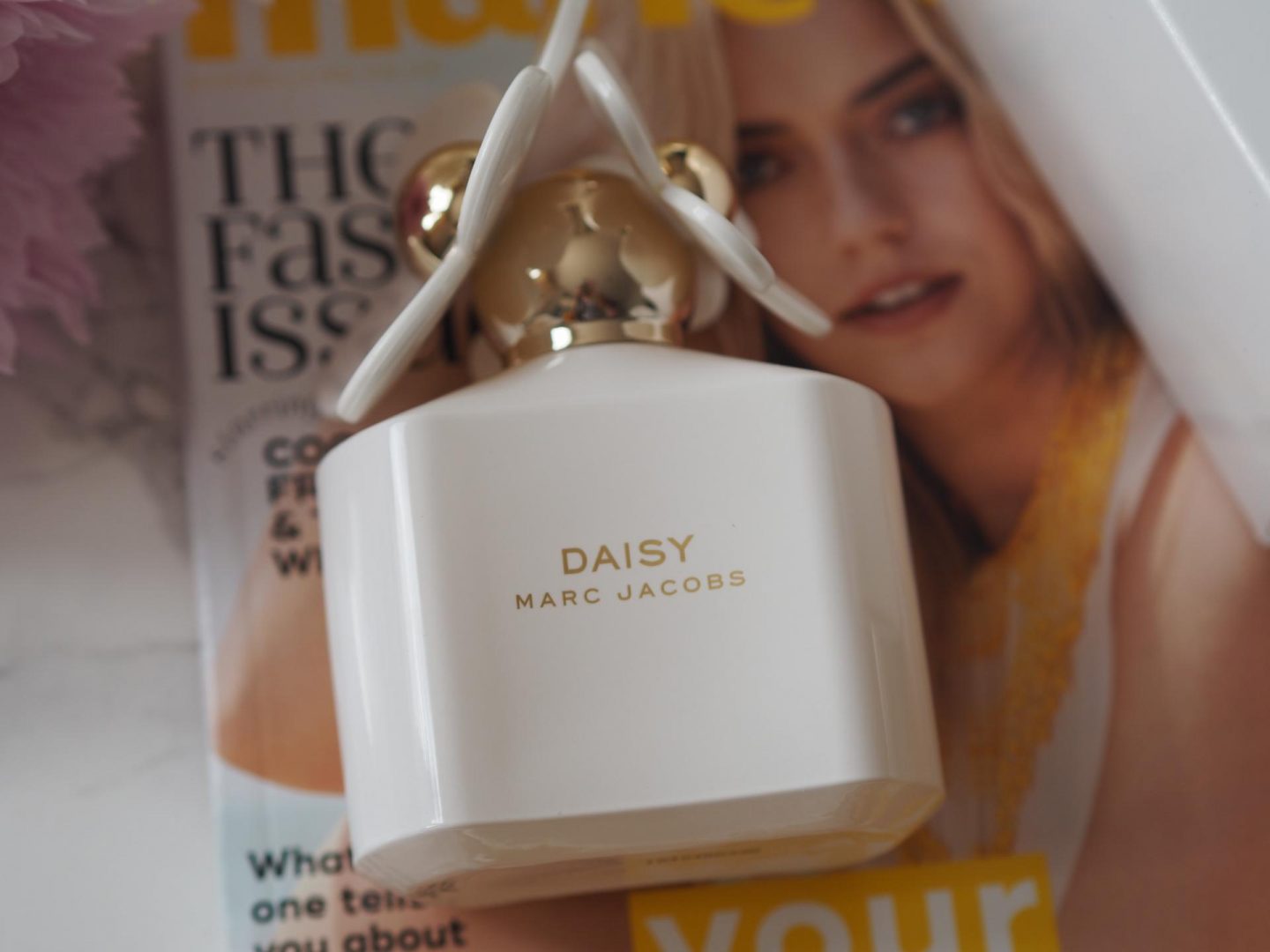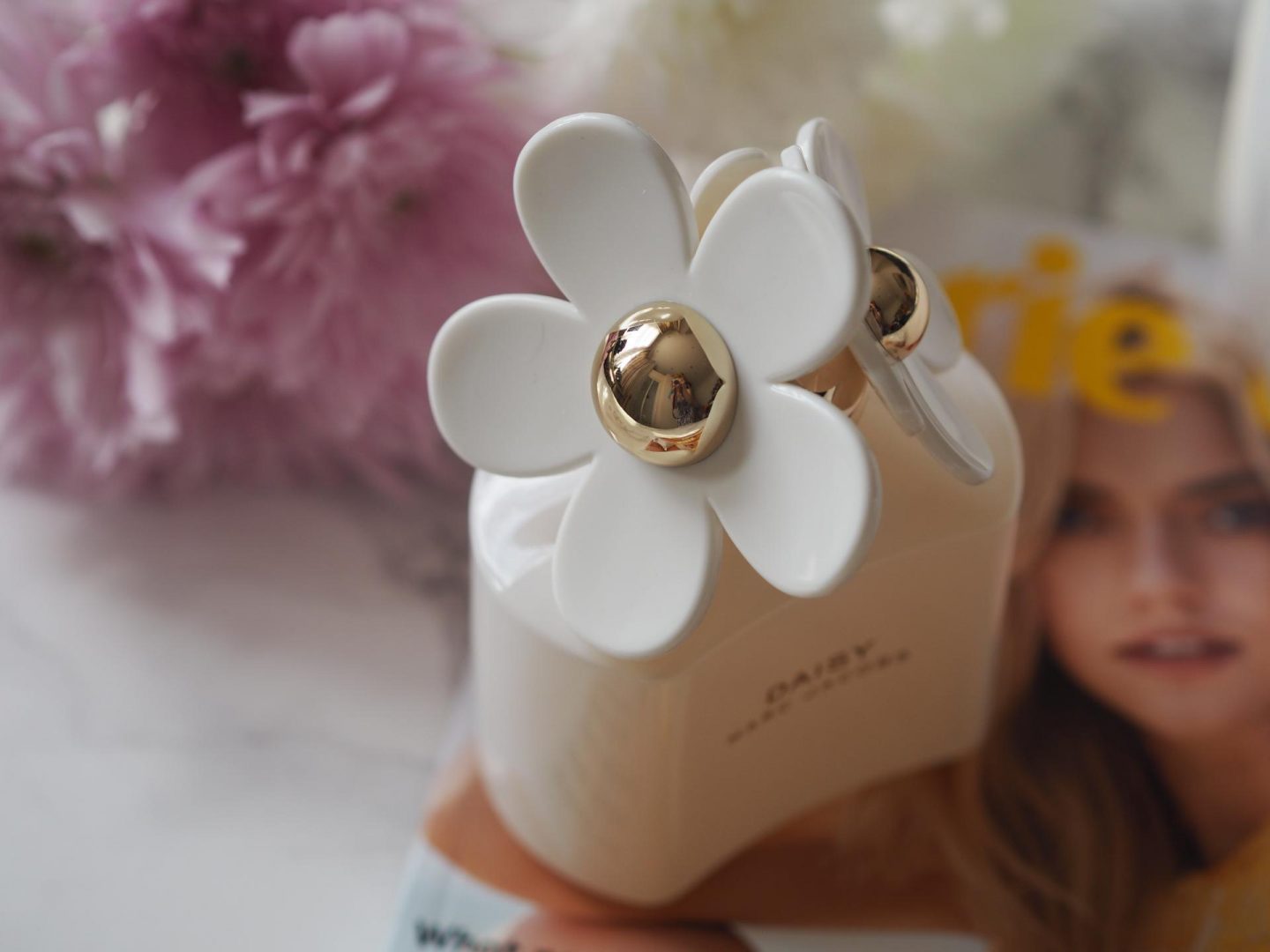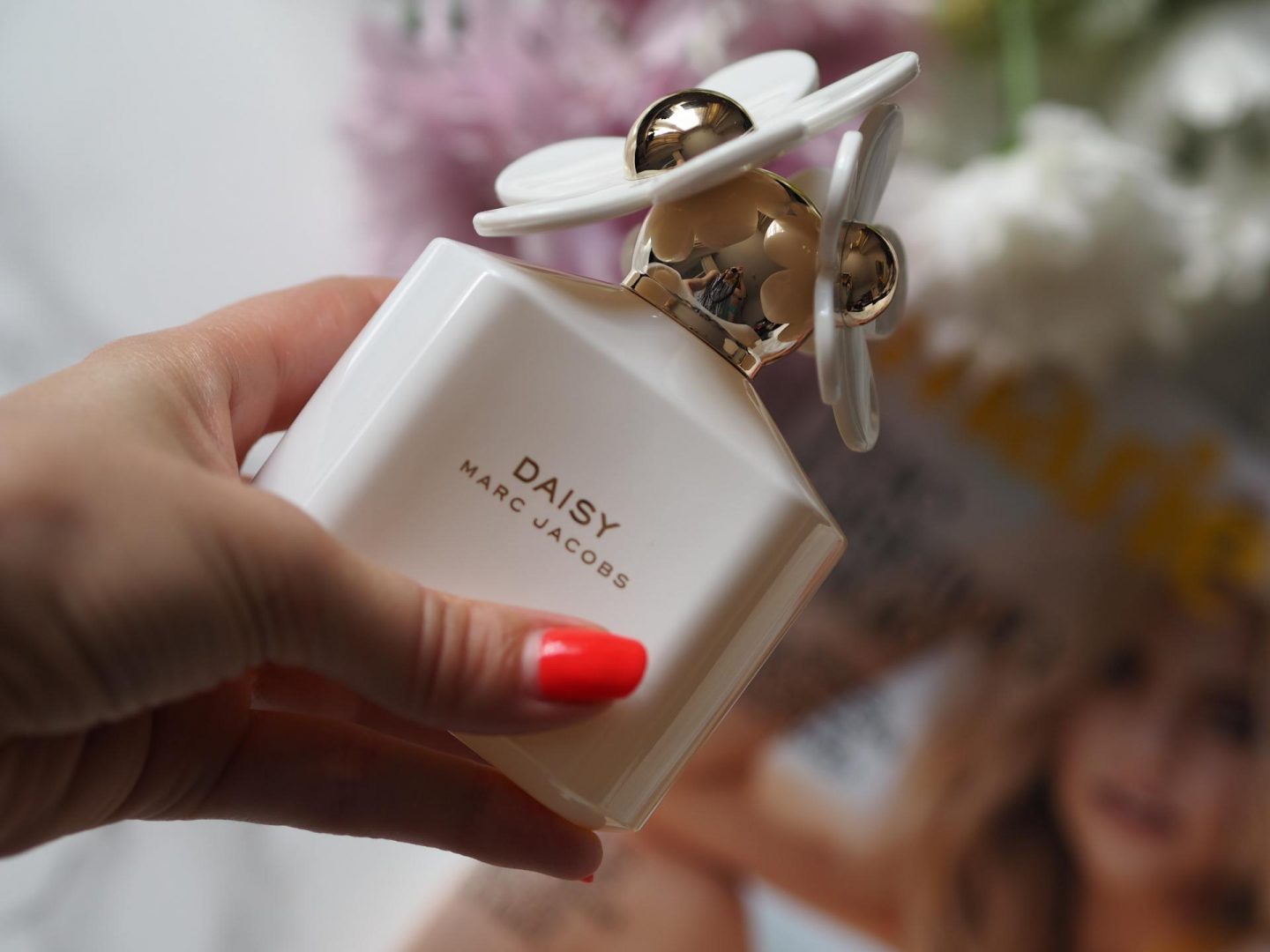 Products Featured – Shop the post here
Salvatore Ferragamo Signorina Misteriosa Eau de Parfum Spray
Daisy by Marc Jacobs (Limited Edition)
What are your favourite fragrances for women?
Don't forget to follow me on Instagram @beautyrocksblog for all my latest posts!