Ah the leaves on the ground and the chill in the air. Autumn has definitely arrived in full swing and with it comes change. We change our eating patterns – opting for warming foods as opposed to cooling foods of the summer. We update our wardrobes with warm sweaters and hats. We add onto our skincare regime and switch to richer, more moisturising creams. So, it makes complete sense that we would also update our fragrance wardrobe to suit the more extreme days of fall. Here are some great scents for autumn…
Five Great Scents for Autumn
My first reaction to this fragrance was FRESH. This is fresh like the classic Gin & Tonic or a sprig of freshly-picked mint. It's fresh but also spicy and I like that this scent can be for either a man or a woman. It's sexy and sharp with top notes of basil and geranium – which explains the fresh scent that immediately hits your nose with this. You can smell lavender in this but it's understated – there is a hint of it added to the mix along with a woody base note of Gaiac Wood and Oud Accord.
I think this works as a daytime or nighttime scent and certainly something you can wear every day. This would make a wonderful gift for Christmas for the refined man or woman. Atkinsons are one of the oldest perfumeries in London if not the oldest – making scents since 1799. Now that's a long time in the business! The packaging is classic, luxe and looks like something you would find in private members club. Certainly, a gift to remember…
WOW. That's the first thing that I thought when my nose first encountered its initial whiff of Clean Reserve Citron Fig. First of all, I'm a huge fan of this brand of modern, fresh fragrances that are suitable for both men and women. I've always leaned toward more masculine, fresh scents so the fragrances are all really right down my alley and I haven't tried a single one yet that I didn't love.
Now this is interesting as I'm not usually a fan of citrus fragrances because they remind me of cleaning products but this one is different due to the fact that the citrus notes are blended with spices and woods for a fresh new uptake. This is a sparkling stunner of a scent and perfect to uplift the senses on a cold and dreary winter's day.
The Citron Fig is sunshine in a bottle you could say, with top notes of green fig, fresh ginger and lemon. I swear they need to make a candle in the same scent. The heart notes of the fragrance move to spicy cardamom, juicy mandarin and crisp mint. Again, this fragrance is crisp, sharp and fresh that provides a refreshing jolt to a groggy, overworked brain. When the scent dries down the base notes come out with creamy sandalwood, cedarwood and musk. Put this on your Christmas wish list boys and girls and if you've been very good this year and dropped lots of hints, let's hope you just might find this surprise under the tree.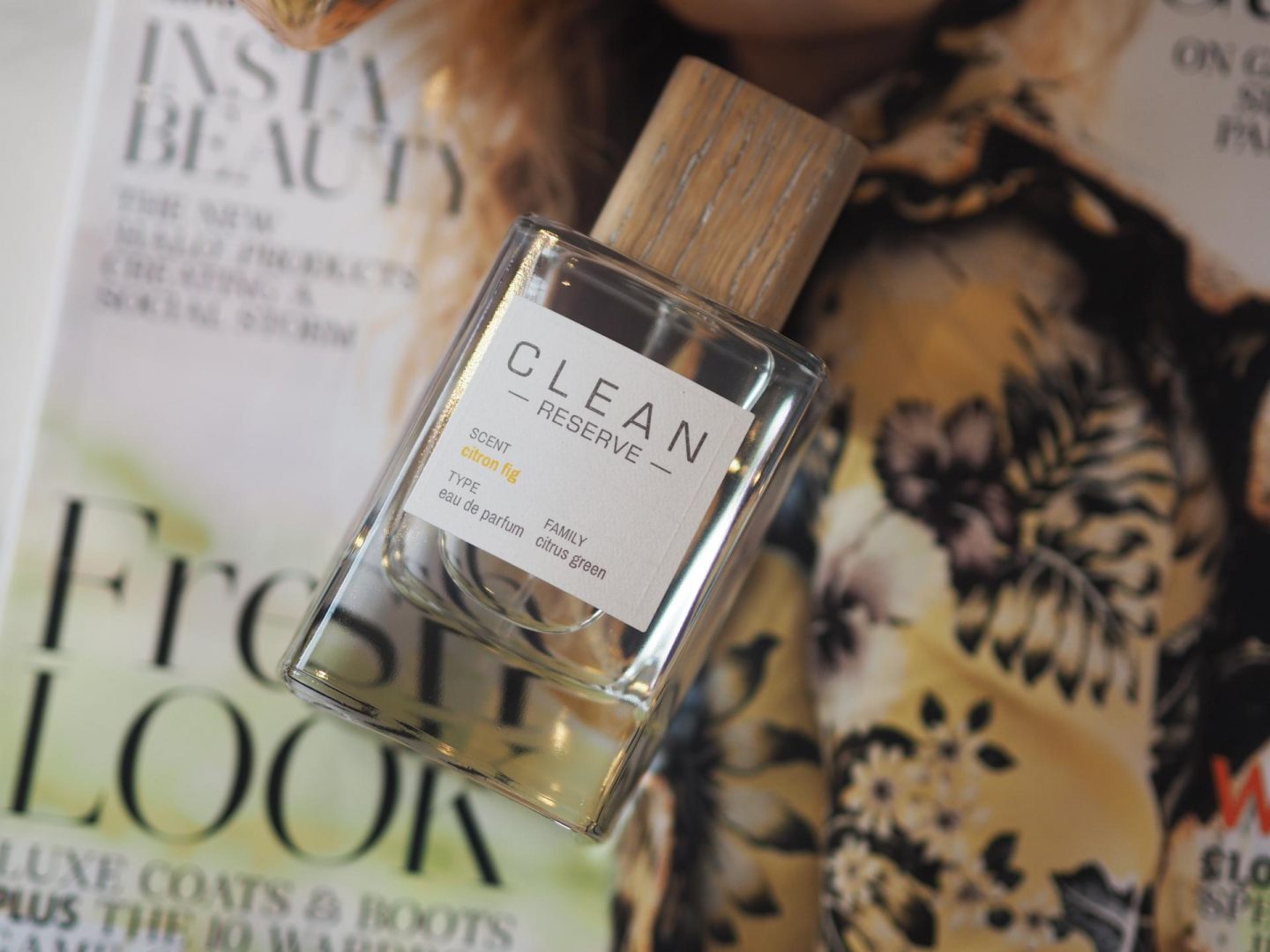 This fragrance is really unique – that's the first thought that crossed my mind upon the initial hit to the nose. The name really piqued my interest – Californian Poppy – and I immediately wondered what exactly was in this scent to make it so unique.
Well of course it's pretty obvious that there is a poppy accord in this – a rare ingredient to find in a fragrance. I don't often see poppy as an accord in a fragrance so this definitely ticks the unique box. It was actually interesting to learn that this fragrance is an update to the 1908 original so it's definitely got a history. It does have that classic smell of the time – much like a Chanel No 5 or a Lanvin Arpege – these fragrances speak of their era with their heavy floral notes. The Atkinsons Californian Poppy opens up with a 'bright bouquet of luminous wild flowers with a top note of lemon and jasmine petals spiced with pink pepper.' You can definitely get the sense that this is a fragrance that is heavy on the florals but as a fragrance of that time, this is what was really popular. However, it does deepen out with a base of cedarwood, helvtolide (a musky scent) and incense.
I think this is certainly one to test before buying as you would normally do anyways – fragrance is such a personal preference that I always recommend to try before buying!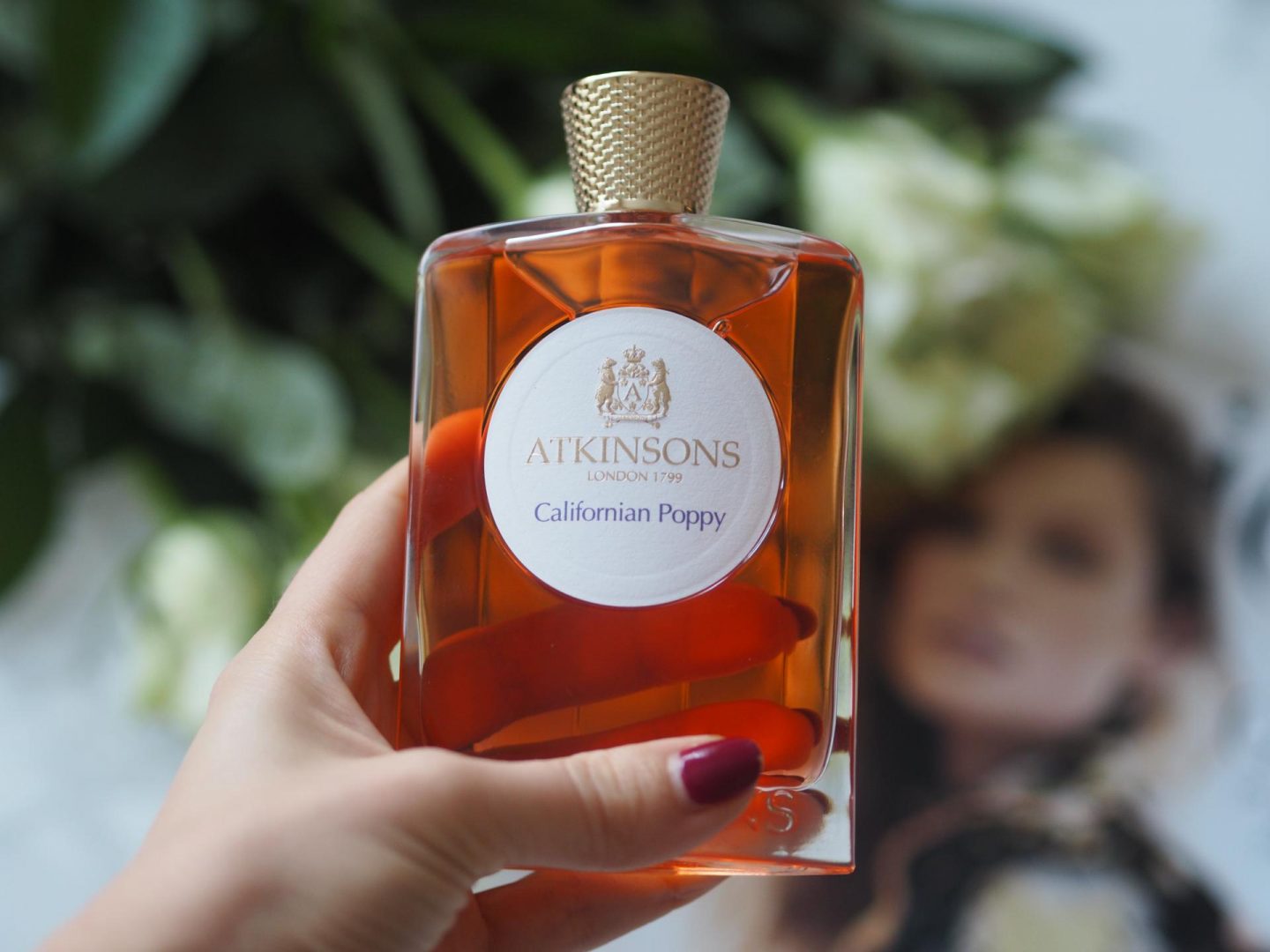 This was my first time testing an Elie Saab fragrance and I wondered why it has taken me so long to get my hands on a fragrance as I am positively in love with this one. In fact, it threw me for a curveball because it has hard for me to initially identify the very familiar scent hitting my nose until it finally came to me…ALMOND! Yes, indeed this fragrance smells of sweet almond oil which I really love.
The bottle is also so pretty, adorned by an enamel blue and gold flower, inspired by Elie Saab's accessory. It's certainly deserving of a prime-time space on your vanity table. This fragrance is quite sweet which normally I'm not drawn to but again it's that sweet almond scent that really gets me. This is a very feminine, gourmand scent but because of the almond it makes it also quite distinct and great for every day or for a night out.
The scent opens up with roasted pistachio and sparkling pear and it does indeed have that sweet, nutty scent of a desert like baklava. The notes move to the heart with essence of bitter almond and orange blossom and this is where things get interesting because together they have created an entirely new note called Ormond Flower. The base notes are tonka bean, almond milk and patchouli.
An absolute stunner of a fragrance and very unique. You can also get this fragrance personalised if you buy it from Feelunique (linked above)!
First of all, I must say that Elie Saab bottles are so pretty – each one is totally unique and different. This one is an ombre gold bottle that looks super luxe and would make a fabulous gift for someone for the holidays. This is a collector's edition bottle as well, making it ever more special. This is a very sweet and feminine fragrance and the key notes that struck me with this one were honey, orange blossom and jasmine. So, you can see even with those three notes it's quite a heady scent and a great one for the holiday seasons because to me it feels opulent and excessive, a symbol of the holiday season sometimes right?
This is definitely your holiday party go-to scent and I can see it being something you would wear to a glitzy party. The scent also lasts for ages as well on this one so will carry through the night and have people definitely asking what scent you are wearing.
Top notes: Orange Blossom
Heart Notes: Jasmine Absolute, Patchouli
Base Notes: Cedar Accord, Honey Rose
Products Featured – Shop The Post Here
01. Atkinsons Lavender On The Rocks Eau de Parfum
03. Atkinsons Californian Poppy Eau de Parfum
05. Elie Saab Le Parfum Eau de Parfum Spray – Feuilles d'Or Edition
I hope you enjoyed my great scents for autumn feature! Let me know your favourite fragrance that I must try as I'm always on the lookout. Don't forget to follow me on Instagram @beautyrocksblog for all my latest adventures.