I've always been a bit of a dreamer. Growing up I lived in a small town so wanted to live the big city life. All I wanted to do was move to Hollywood and hang out with the big stars (and later, I really did!). I remember saving up my money to buy teen magazines with the latest and greatest celebrity gossip. I followed all my favourite teen celebs before they got really big and to be honest, never really stopped loving them. Sure, I've picked up some more celeb crushes along the way but my heart always goes out to my original crushes who were Leonardo DiCaprio and Josh Hartnett.
Leo and I go back a long way, actually. I mean all I really have to say is that I watched Titanic 14 times! And yes, that's a movie that is over 3 hours long so you can see how deep my love for Leo went. I used to collect pages from magazines where he was featured and keep them in my 'Leo' folder. I even wrote a letter to him asking him if he would be my date for my high school prom. No, I am not joking! I had hoped for a reply but unfortunately, it never came. However, not even that stopped me crushing on Leo.
And Josh – Hartnett, I mean. What a HEARTTHROB. I mean the eyes, the look – he was and is smoking hot. I've been forever waiting to meet a man that looked just like him but just never got lucky.
Later on, I really did move to Hollywood and interned in the movie industry, spending days reading scripts and sifting through headshots. And although I did spot some pretty handsome male celebrities, I never did meet my Leo or Josh lookalike.
Luckily the days of looking out for chance meetings on the street and writing love letters in the post are over because hello technology we have dating apps these days to meet people! Badoo is one of those apps but actually it's the largest dating app in the world (with over 364 million users). And it's not all about dating either, you can meet friends on the app or look for people with similar interests in your area to meet up with.
Now we all know about the swipe right, swipe left kinds of dating apps and those are okay but Badoo has so much more including one feature that I'm a big fan of and you might be able to guess it from the story I just told you. You can actually search for your celebrity crush lookalikes on the app! I mean, the thought of finding a Josh Hartnett lookalike at the touch of a button is just too tempting. And yes, I've picked up a few more celeb crushes along the way since those tender teen years including Ryan Gosling (I mean, who doesn't love him?), George Clooney (that silver fox) and Tom Hardy (who I just LOVE).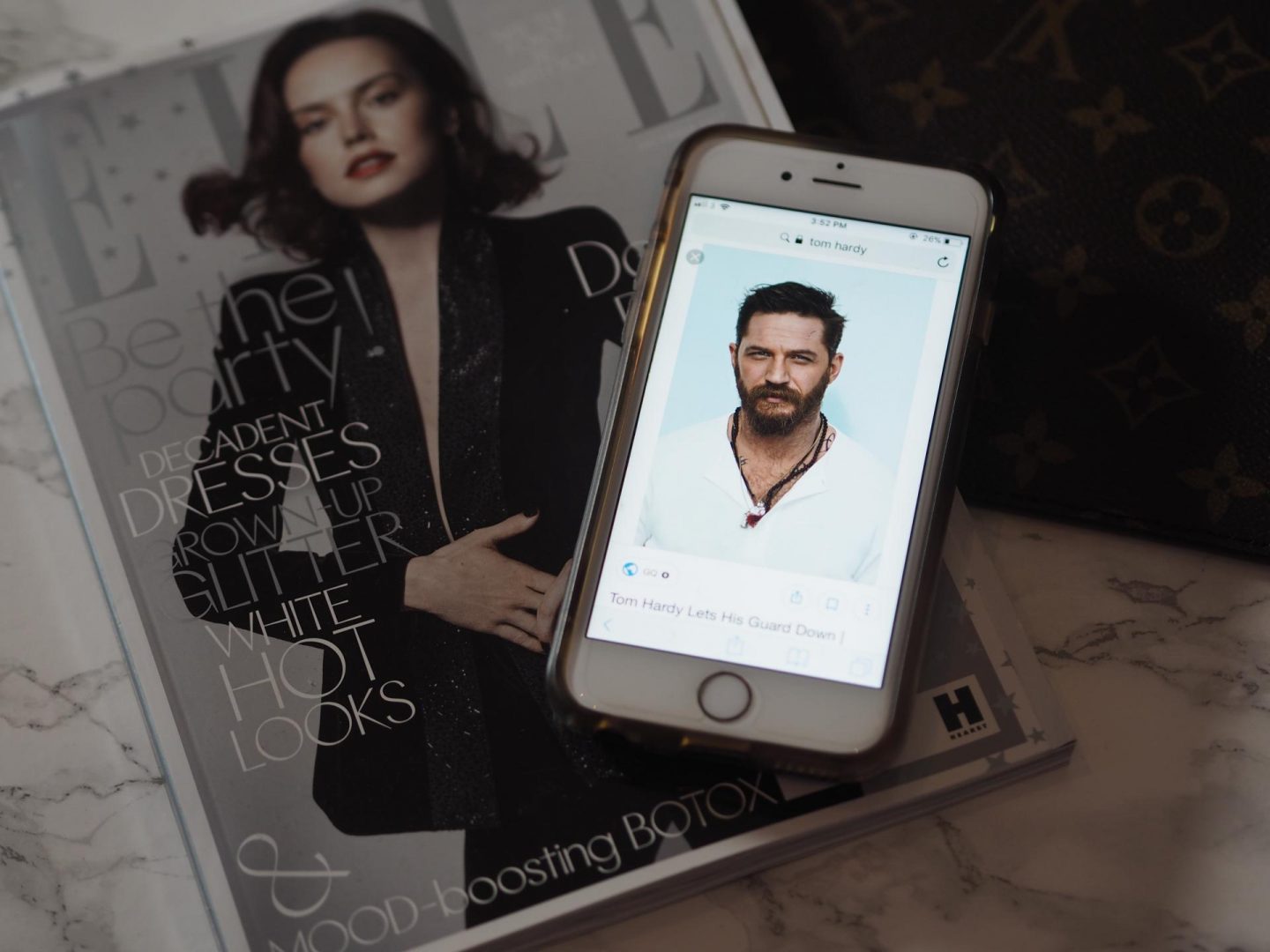 Of course, it doesn't matter who your crush is, you can find their doppelganger on Badoo. I tested the app myself just for fun and quickly got matched to about 25 lookalikes for my celebrity crushes. So, if you are on the dating scene and want to find someone who resembles your celebrity crush, then Badoo is a good dating app to start with. I mean, we all say we can't judge a book by its cover and that's true but when you are looking for a date through an app, looks are really the only thing you can initially go by right?
Badoo uses face recognition technology meaning they can match you up in minutes to your Josh Hartnett lookalike. I mean, how good is that? So, if you have a certain look in mind that you want to find then Badoo makes it easier by letting you search for your celebrity lookalikes. It also has location-based matching which is pretty great considering it's not really ideal to meet someone and fall in love with another person online who is based in another country. I mean, it's doable sure but not ideal.
You can even send special gifts and likes to those who you really like. You can also discover people in 190 countries in 47 languages. So Badoo is EVERYWHERE no matter where you are! If you are looking for one of the best dating apps ever, you will have to check it out!
You can have a go yourself by signing up for the app today (available on the App Store) or discovering more HERE.
*** This is a paid partnership with Badoo but all opinions, as always are my own.