When I'm tired you can really tell. Unfortunately, I have the kind of face that shows fatigue really easily – there's no hiding it! Therefore, I have to be really on it with my skincare so that I don't always look like the walking dead. I never skip a serum and it's one of the most important parts of your skincare routine. I've been concentrating on the best face serums to wake up the skin – you know, really give it that kick-start so that it can be its best self. Here are some of my recent favourites…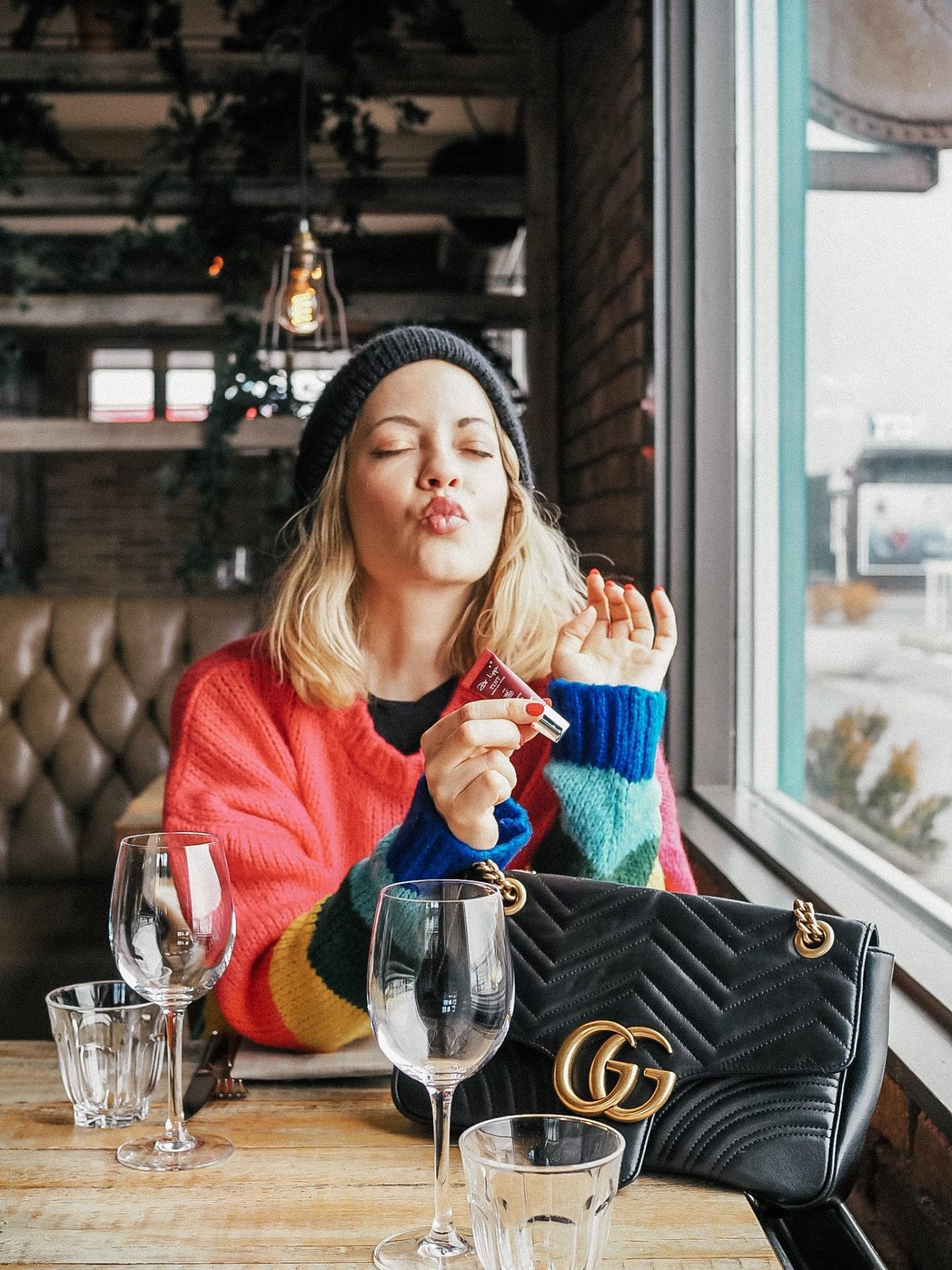 Omorovicza Daily Vitamin C Serum
I am loving Vitamin C products these days. Honestly if I could soak in a bath of Vitamin C I really would. Vitamin C is so great at fighting free radicals and brightening the skin, quite frankly we should all be using it. The Omorovicza Daily Vitamin C Serum is a fab addition to your skincare routine with a potent dose of Vitamin C. The serum is milky as well due to a stabilised version of Vitamin C in the formula. I personally would use this as a daytime serum, because it's got the antioxidant protection which also works as an anti-pollution serum. I find with Vitamin C, not only does it help my body in supplement form but it also really works on my skin by brightening it which makes it look more awake!
Bjork & Berries Skin Awakening Serum
When I first heard of the Bjork & Berries brand I immediately thought it sounded like something freshly picked from a Scandinavian forest and blended into skincare. And guess what? I was pretty spot on. The Bjork & Berries (love the name) Skin Awakening Serum is a great all around serum that would suit nearly every skin type because it's got all the favourites like hyaluronic acid and Vitamin C so it works on plumping the skin as well as improving skin tone. Another key ingredient is organic beach bud extract that helps boost oxygen flow to the skin (more oxygen to the skin equals more glowing skin). And glowing skin equals skin that looks more awake and alive. Again, if you want a great everyday serum then this is a great one to add to your skincare routine and you can use it day and night.
Dr. Roebuck's Collagen Boosting Serum
The sad truth as that we lose collagen as we age and therefore we lose volume which makes skin look more tired. That's why the older we get, the more tired we look – it's just inevitable. Dr. Roebuck's is a clean beauty brand whose Collagen Boosting Serum is fantastic at hydrating dry and dull skin and making it look just a little bit brighter and more alive due to the addition of ginseng (the magical Korean root that gives energy). I love to massage this into my skin either morning or night – it's the perfect all-around serum. It also contains hyaluronic acid for hydration as well as natural collagen to help plump and volumise haggard-looking skin. The product is also vegan, has no nasty ingredients and is cruelty-free so pretty much ticks all the boxes!
NeoStrata Intense Anti-Ageing Bionic Face Serum
I've explained my love for NeoStrata in other blog posts so I had to include the NeoStrata Intense Anti-Ageing Bionic Face Serum in this round-up. Bionic indeed – it contains 10% Lactobionic Acid which is a potent antioxidant that helps improve skin tone and texture. I love a cosmeceutical range because they really do work so well. I like this one because not only does it boost the skin with moisture but it really helps to tone and brighten at the same time. And bright skin equals skin that looks more alive right? It's also great for people with hyperpigmentation too.
What are the best face serums to wake up the skin that you've ever tried? If you want to know more about what serums can do and the difference between a serum and an essence you can read my post here.
Don't forget to follow me on Instagram @beautyrocksblog for all my latest adventures.
*post contains affiliate links/press samples (all opinions my own)