Hanro of Switzerland is well-known for its timeless and elegant lingerie, loungewear and nightwear collections. Having been around for 130 years, they know a thing or two about how to make exceptionally good clothing! Their SS15 collections are no different – the styles are simple yet classy.
I love feeling comfortable while I am at home and you can bet the minute I enter the door, I've kicked off my heels, taken off my make-up, lit a luxury candle and wrapped myself up in the cosiest loungewear you could imagine.
Some of Hanro's nightwear can in fact be worn as daywear. Now I don't have to feel embarrassed to nip out for some milk in the morning for my daily cappuccino if I can't be bothered to change out of my pyjamas!
Here I am wearing the Pisa nightdress – yes it's really a nightdress! This dress would be amazing for a summer holiday as it can go from night to day depending on how you dress it up. I've kept the look casual here with a pair of Converse, a simple necklace and minimal make-up. However this dress would be lovely with some Greek-style sandals.
The dress has a flattering V-neckline and feels so soft and airy against the skin.
Hanro's prices reflect the quality of the garments and you can tell from the feeling of the material on your skin that the clothes have been made with care and with premium fabric. With Hanro it's not about fast fashion, but more about building up investment pieces that you plan on wearing for a long time. Greek holiday here I come!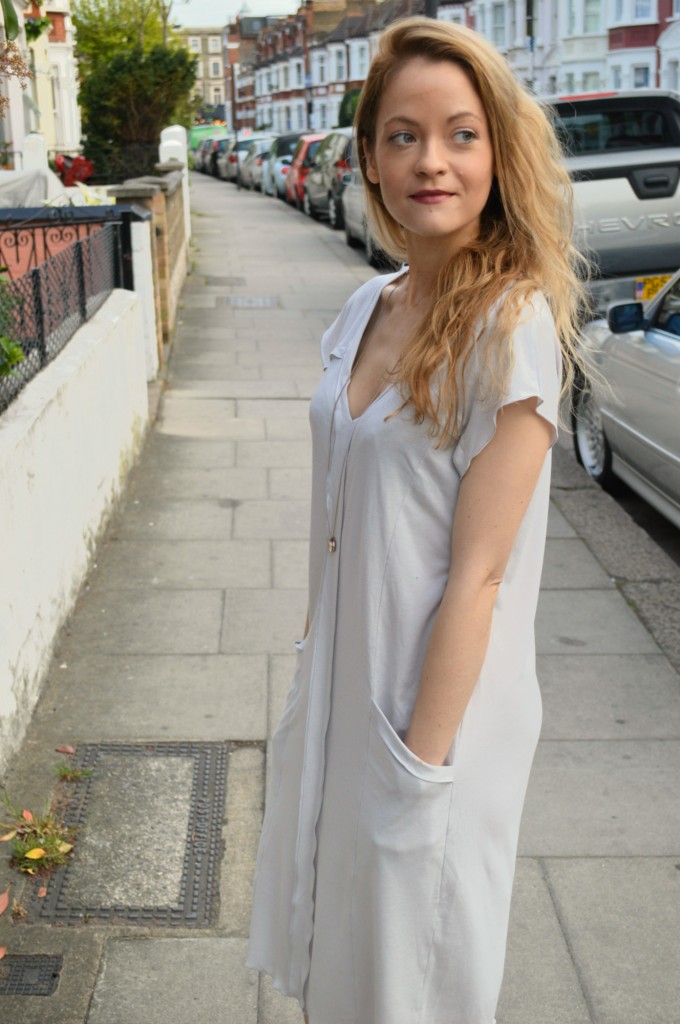 Hanro is also launching a new yoga range very soon (!) which I have spoken about previously here and also has lovely basics such as tanks which I have covered here. Have you tried Hanro?