I cannot believe it's already November. Where has the time gone? I'm not sure whether to cry or rejoice because Christmas is around the corner! Well, I'm going to take the 'rejoice' route and think positively and it's perfect timing that the Lookfantastic #LFSparkle box arrived – because I need a little bit of sparkle! And there are plenty of treats in the box to cheer me up so let's take a look inside…
The Lookfantastic #LFSparkle Box
My hair has needed a bit of oomph lately and I've just written a post about how to treat your hair at home. So when this little Sebastian Professional Volupt Spray popped up in my #LFSparkle box I was very pleased indeed. Basically you spray this on your roots when your hair seems a little bit down to perk it right back up. Blame it on the weather or whatever but this really does work – my hair is now looking perkier than ever!
If you tend to travel for the holidays then you will know what a big difference little treats like this Bloom and Blossom Revitalizing Foot and Leg Spray are on a plane journey. My legs get swollen and angry on the plane, I develop 'cankles' and they feel sluggish. Giving yourself a spritz of this during the journey along with a little massage and a few stretching exercises will do a lot for your circulation and keep you smelling nice and fresh throughout the trip!
As I said my hair has needed a bit of oomph this season – the roots are flat and the ends are dry. Hello L'Oreal Professional Mythic Oil! I've been wanting to try this forever so was really excited to see it. I recently put this on the ends of my hair and slept with it on – I essentially used this as a hair mask. It's pretty lightweight as far as an oil goes so for fine haired ladies I would recommend from the mid-length of the strands and down!
If you have sensitive skin I would really recommend this Monu Soothing Touch Recovery Balm. The weather can really irritate skin and especially wind and cold can wreak havoc! I love that this has Evening Primrose Oil in it to deliver those essential fatty acids the skin needs during the winter months.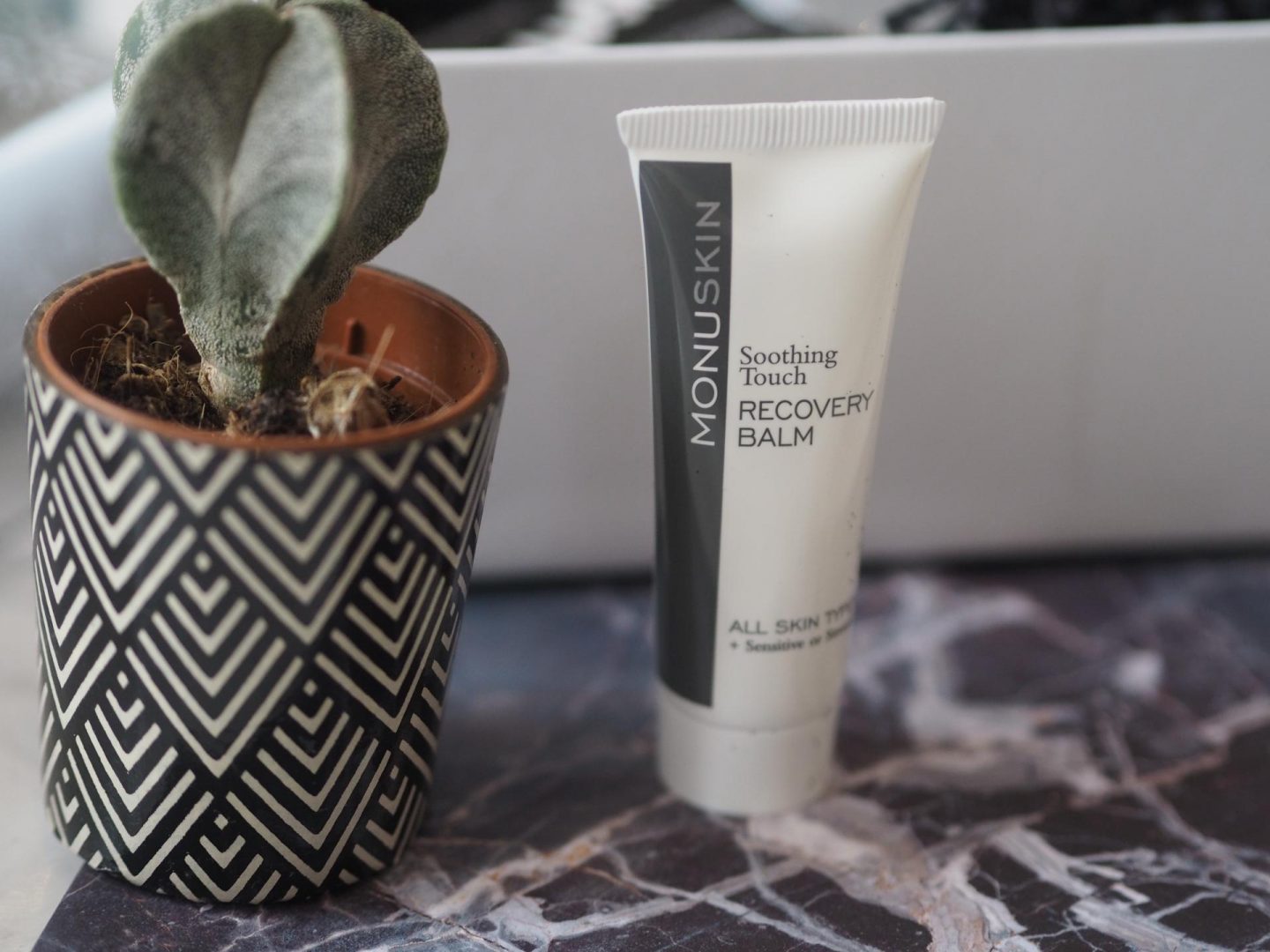 I have so many brushes I cannot keep track but that doesn't stop me from getting excited about adding a new one to my collection. This Angled Blending Brush from Look Good Feel Better is perfect for contouring and shading the eye area – perfect for a festive party!
And when the days get grayer and the nights get colder so does the complexion. Yuck. I hate having dull skin – it's my worst enemy! So here's some Model Co Blush Cheek Powder to the rescue. I really like the peachy colour of this one – it's great for my fair skin tone and it gives a healthy, natural look once on!
Featured Products – Shop The Post Here!
Sebastian Professional Volupt Spray
Bloom and Blossom Revitalizing Foot and Leg Spray
L'Oreal Professional Mythic Oil
Monu Soothing Touch Recovery Balm
What are you doing to bring some more sparkle back into your November?
Don't forget to follow me on Instagram/Twitter for all my latest adventures @beautyrocksblog