Okay so I know I'm a bit late to the game with The Estee Edit but seriously, this is a collection that you just have to say better late than never because it is truly impressive. I love the idea of a fun, younger collection from Estee Lauder but still keeping the same great quality that is in all of the Estee Lauder products. The Estee Edit is definitely worth a look at – the formulas and pigments in the make-up are really very good. I've tried out quite a bit of the make-up collection – here's a closer look!
Radiance Activator. Let's just take a moment to really roll that word around. I know a good few people who definitely need their radiance activated so these are some pretty powerful words from a product. The reason why is because this is actually a 3-in-1 serum that provides brightening and hydrating effects but also acts as a highlighter at the same time. So you can either use it alone as a serum or as a pre-make-up prep. The glow is real people – the formula contains mirror prism illuminators so let's you fake dewy skin. And this is an illuminator that doesn't only look pretty but also has hyaluronic acid, vitamin E, concentrated plant extracts including pink peony and sea lavender and other powerful ingredients to fight signs of fatigue and help skin look and feel super energised.
I really love that so many of the Estee Edit make-up products actually have real skincare benefits too. The Beam team Bronzer is a really interesting little product – it's like a glow stick – you simply flip the cap up and apply the golden-beige shimmering cream to the places where you want to bronze and glow. So think usual suspects here and focus on cheekbones, under the brow bone, along the long line of the nose. I actually also think that you could use this (better if you are already tan) across the shoulders as well if you are wearing an off-the-shoulder top. This would be a fab product to take on holiday with you for a bit of that extra glow – it is almost summer, after all. Ibiza is calling…
Estee Edit Skin Glowing Balm Makeup with Pink Peony
Now this comes in a wide range of colours and unfortunately the one I have doesn't match my skin tone but nevertheless I've tried the consistency on my hand and really like this. This product is all about achieving that fresh skin look – this is actually the look I love the most but is the most hard to pull off. Especially if I am in warmer climates I want to look like I'm not wearing as much make-up but still want coverage – it's not as easy as you think to pull of that no make-up make-up look! The Skin Glowing Balm Makeup is a tinted moisturiser – another holiday essential. Again this has some great skincare benefits to it with Shea Butter, Evening Primrose Oil and Muru Muru Seed Butter. This product again is all about the glow and it's nice to be able to use a product that doubles as a moisturiser and foundation.
I have to say this is one of my favourite products in The Estee Edit collection. It's a thick and black liner pen that draws on like a felt pen which gives you a lot of control over the eye flick. It's pretty much UH-MAZING and if you are looking for a black liner then I would highly recommend this one. I have both a very thin liner and this one which is very thick – I think it's worth to try out both styles as you may find you prefer one over the other for a particular look. Another great thing about this eyeliner is that it lasts and doesn't smudge. Honestly this one is worth the money!
I am a bit of a lip gloss addict and I couldn't resist the clever name of this product which is quite innovative and the first of its kind. This is a really high shine lip gloss that has blue micro pearls in it that make your teeth look whiter when you smile – in both photos and in person. Now even if you don't believe that this will make your teeth look whiter it's actually a very nice gloss and looks great on it's own. I still need to test it for the camera though – it certainly can't hurt!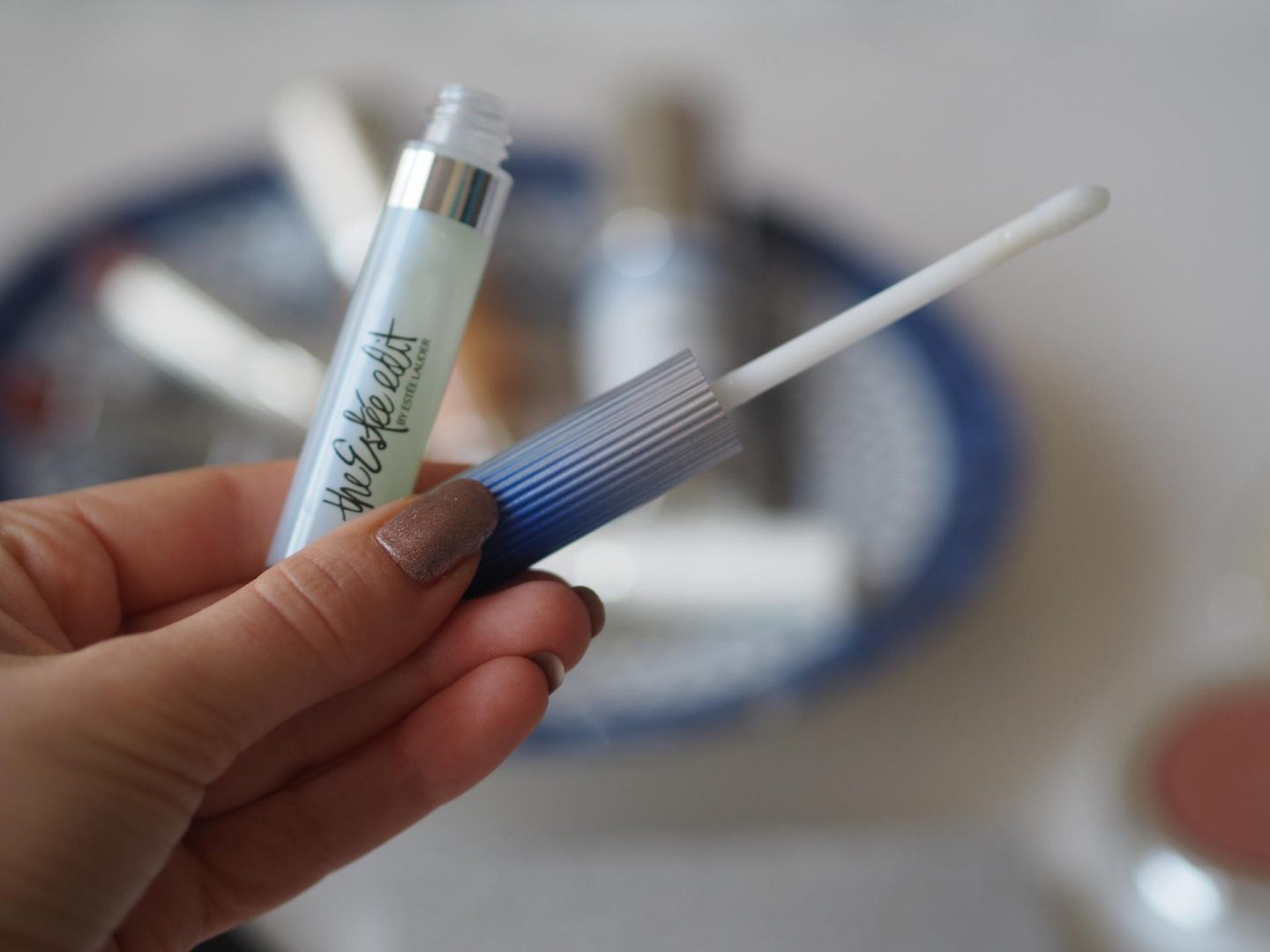 Estee Edit The Barest Lip Color – So Bare and In The Flesh
I am OBSESSED with these lip colours. I never knew that a nude lipstick could be so flattering as I am such a fan of the colour. I am officially hooked. The formula of these is also super creamy and moisturising with Muru Muru butter and real flower petal waxes from Rose, Jasmine and Lavender. Honestly the two nude shades that I have are absolutely gorgeous and are the best nude lipstick shades I've ever owned. HOOKED for life.
I'm a bit of a numpty with a bronzer but the Estee Edit The Barest Bronzer makes bronzing easy. For fair skin tones it's not easy guys! We either end up looking orange or unnaturally brown (which will never match our neck). This bronzer has neutral undertones so it is ANTI-ORANGE! Again, great for summer holidays or faking bronzed skin.
Estee Edit Gritty & Glow Magnetic Eye and Face Palettes
I absolutely love a good palette and this Gritty & Glow palette combo is one of the best I've seen or tried. It's a limited edition set of two magnetic palettes – one is when you want to live on the light side and the other for when you want to live on the darker side. You can split them apart or keep them together and there is a shade for every need. The Gritty palette is exactly what you think it is – for the edgier looks. It comes with 6 shades that are so blendable they nearly melt onto the skin. The shadows are shimmering in just the right way as well. The Gritty palette is perfect for a smoky eye – my favourite shades are Swerve (golden copper metallic) and Mood (sparkly black). Mood is great to smudge around the eyes for an edgy look!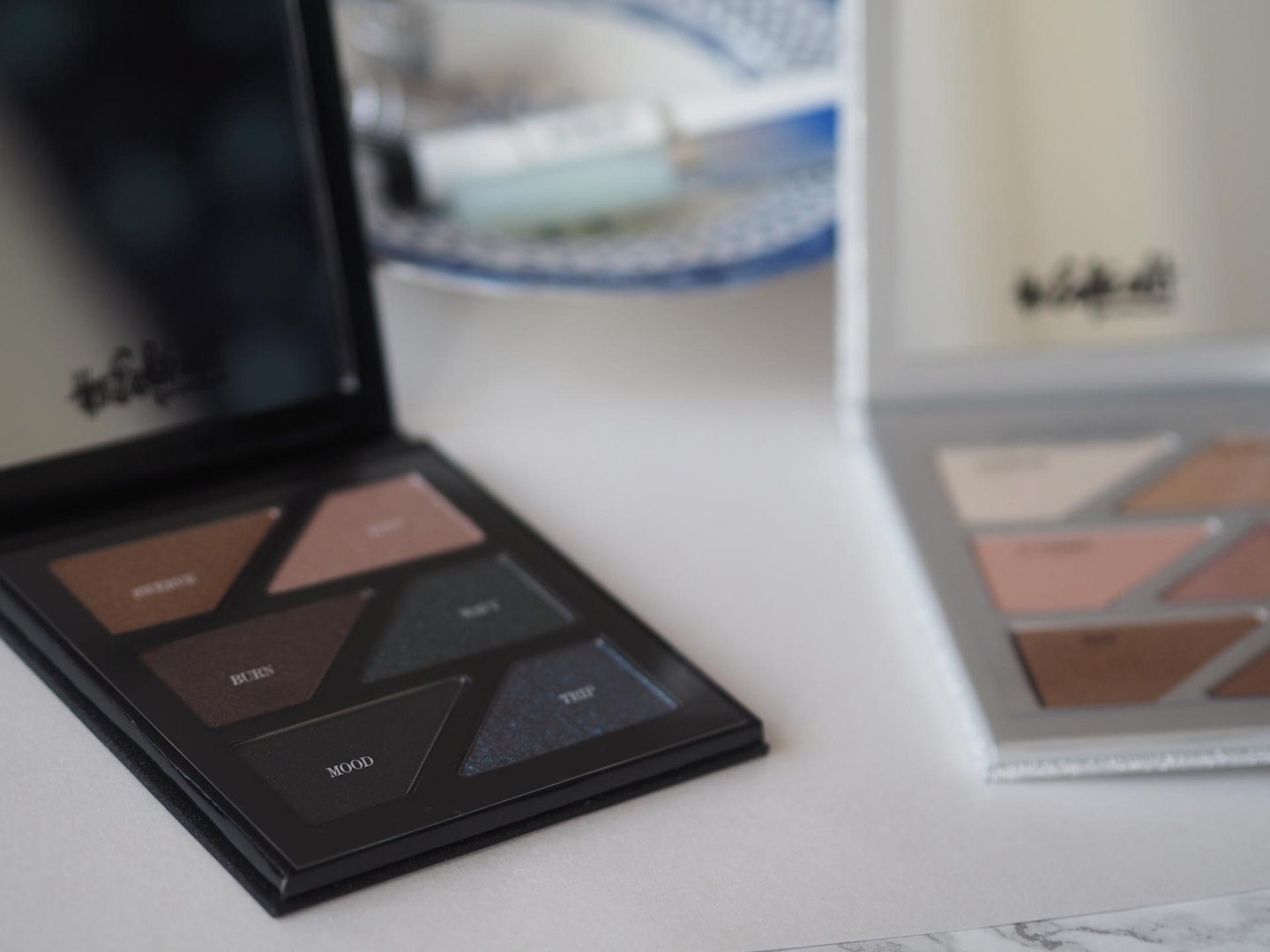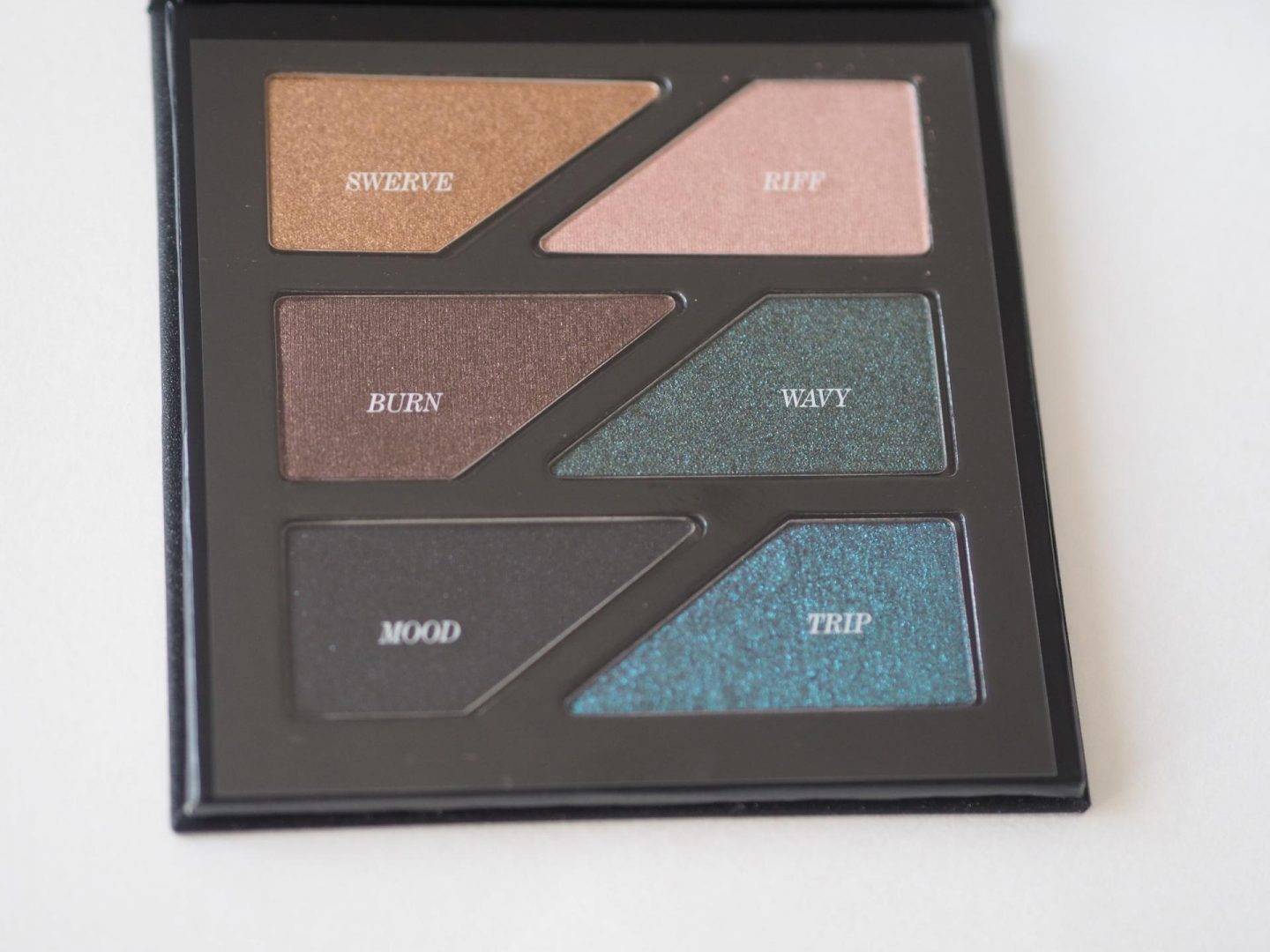 For everyday however I would have to say that I would go for the Glow palette which is just simply beautiful. The shades are shimmering blocks of perfection – pearlescent and glimmering in all of their perfection. Think bronze, glow and shimmer with platinum gold, rose quartz and the colours of the sunset. Again the formula blends amazingly and also lasts too. My favourite shades are 1st Light and Gleam.
Let me know your thoughts on The Estee Edit and if you have tried it!
Don't forget to follow me on Instagram @beautyrocksblog for all my latest adventures in beautyland!
Shop the post here: