I love a good beauty box and also love a good movie. So when a good movie meets a good beauty box well, let's just say it's even better. I've basically been waiting for Beauty and The Beast to come to cinemas for ages. I used to watch the original Disney animated version over and over again when I was younger and knew every SINGLE word by heart! Belle was just so pretty and elegant wasn't she? So when I heard that Latest in Beauty was doing a beauty box collaboration with Beauty and the Beast I had to get my hands on it. What's even cuter about this box is that there is a 'Belle' version for the ladies and a 'Beast' version for the guys. I of course have the 'Belle' version and actually putting all Beauty and the Beast amazingness aside, this is a pretty good beauty box on its own – packed with a multitude of goodies. So let's unbox this fabulous Beauty and The Beast Box shall we?
Burt's Bees Lipstick In Blush Basin
First up there is the Burt's Bees 100% natural lipstick in a gorgeous dusty rose colour of Blush Basin. Now I've actually spoken about these quite a bit in my blog before HERE and posted on Instagram about them as well so you have to know that I really truly do like these. They are moisturising and don't dry the lips out so are perfect for everyday wear. Also being 100% natural with Moringa Oil, Raspberry Seed Oil and Vitamin E you know they will never do your lips any harm.
Soigné Betteraves Rouges Nail Polish
I love this beautiful, natural-inspired French nail brand and I have covered their nail polishes HERE previously. SOIGNÉ (meaning "to take care of") specialise in ECO nail polishes so these are fabulous if you are looking for a natural nail product. They don't have any toxic ingredients and have 85% plant-sourced raw materials. I also love this deep gorgeous red colour – totally Belle.
Latest In Beauty Gold Compact Mirror
One can just never have too many mirrors! I've got one in every single handbag and you really do need one to use on the go for a touch-ups because the iPhone camera just doesn't offer the same level of detail for that lipstick application. Trust me, I've tried. This is a pretty little gold compact mirror with a rose design on the outside so you can totally feel like Belle, even if just for a minute!
Gatineau Radiance Enhancing Gommage
I recently discovered Gatineau (I am getting a very French vibe from this beauty box!) over Christmas and I really really like this brand. It's no fuss, no nonsense and it just works. This Radiance Enhancing Gommage is an exfoliator (oh dear, I really need one for the state of my pores) and has a balm to oil consistency which I absolutely love. This is a truly dreamy product to use and feels amazing on the skin. This is a great product to add into your evening ritual after your first cleanse and make-up removal. It works on clearing away the dead skin, clearing pores and refining skin texture – all things I definitely need.
Oribe is a new discovery for me in this box – gasp! I of course have heard of this amazing hair brand but have never actually tried it. Apparently people have been waiting a long time for Oribe to launch a dry shampoo and I do love a dry shampoo – I use them religiously and I am picky about them as well. This one is nice as it doesn't leave any white residue and I love the little travel-size version because I can stick it in my handbag.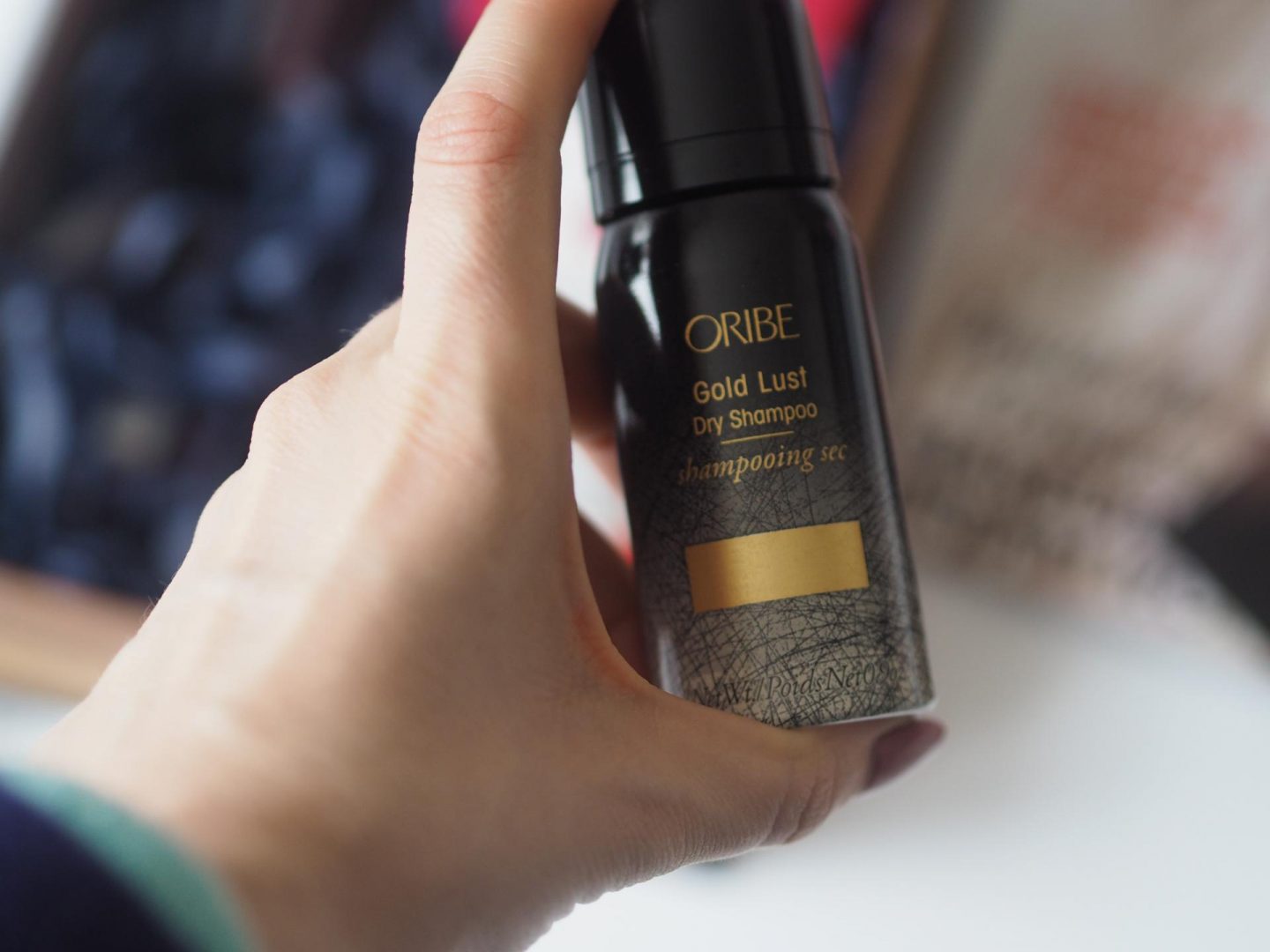 Caudalie Vinosource Moisturizing Sorbet
I love Caudalie (have you tried their Beauty Elixir?) and this Vinosource Moisturizing Sorbet is definitely worth a go for warmer temps. It's a gel-cream formula so it sinks in nicely and also soothes and softens so is great for acne-prone skin. In other words, your summer skincare saviour. And if you are a green beauty gal then this is a great cream to try as it is 98% natural.
L'occitane Roses Et Reines Hand & Nail Cream
L'Occitane has also included a Hand & Nail Cream in the box – this one contains rose extracts from Grasse, Bulgaria, Morocco and Turkey, with a unique rose extract from Haute-Provence.
Now I just need to get out and see the movie!
Shop the post here: