It's now October and time for another Lookfantastic beauty haul! I've got a lot of products to talk you through and especially new hair products that you might find interesting so read on!
My October Lookfantastic Beauty Haul
When the weather gets colder you can't go wrong with a lip balm. And this is an adorable one at that with a tint of pink colour and a taste of vanilla so it's sweet and pretty at the same time! The formula contains a blend of beeswax, aloe vera and sunflower oil and it's super moisturising on the lips. A must-have for the handbag during the colder, winter months.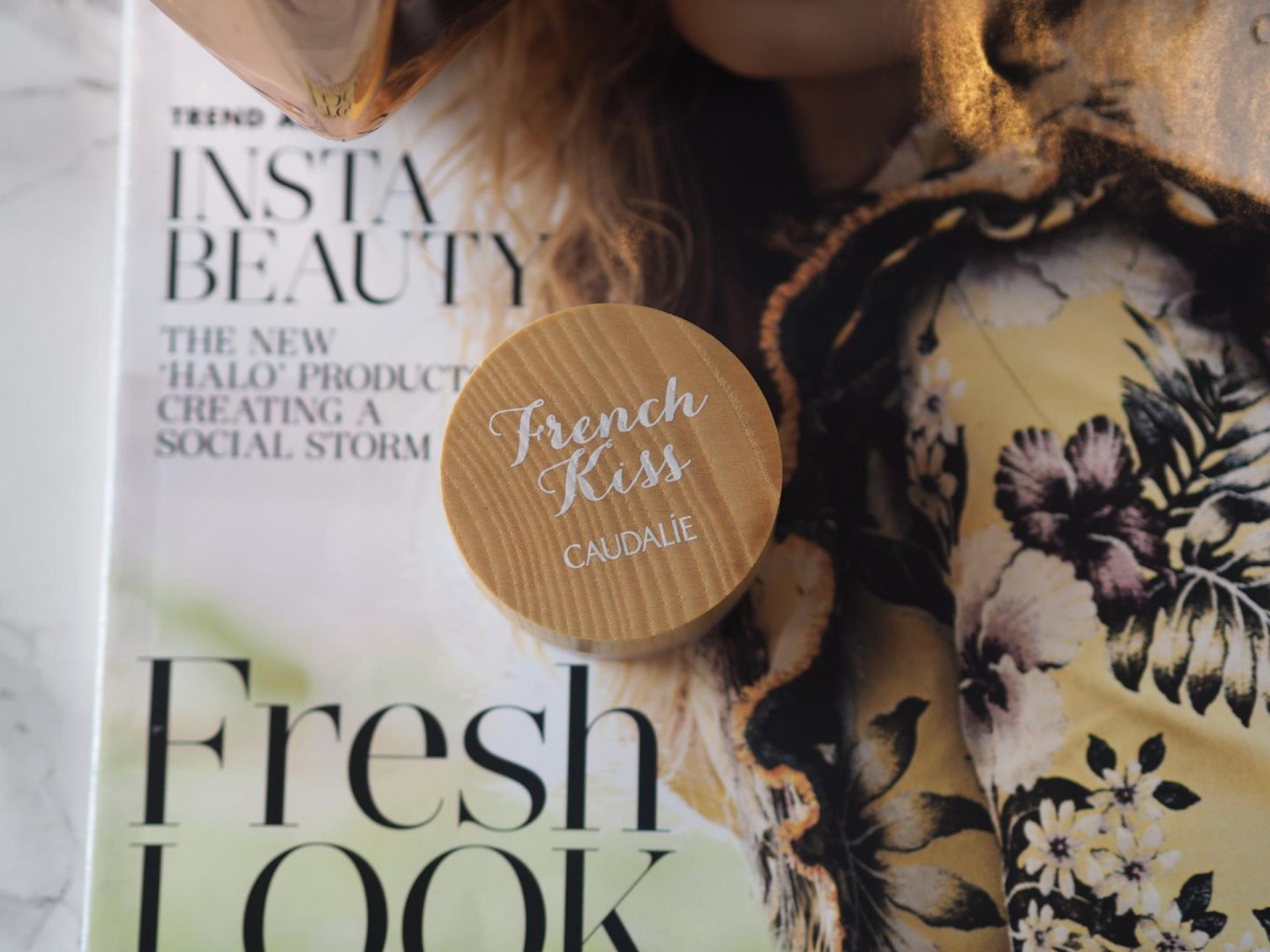 I am obsessed with Dermalogica – they are one of my all-time favourite brands. The products do what they say they are going to and they always work! I am always on the lookout for a good cleansing balm and this one is interesting because it's a pre-cleanse balm so you use it as the first step in your cleansing game. It's really lovely because upon contact with water it turns into a milky emulsion so gets rid of make-up, dirt and grime but then also leaves skin feeling soft and clean. I am in love with the cleansing mitt that comes with it because it really helps to rev up the circulation in your skin for a more refreshed look!
My hair is quite fine so I never say no to trying out a new texturizing spray! If you suffer from hair that doesn't have much volume then I would highly recommend trying out a texturizing spray and a really good one that I've found from Lookfantastic is the Paul Mitchell Neon Sugar Spray Texture + Body. It's really reasonable in price and a spray of this gives you a lot of bang for your buck. You simply need to spray it onto damp hair and blow dry. Your hair will definitely feel fuller and have more body!
It's nearly holiday season which means there will be lots of occasions for Christmas parties and seasonal celebrations. I love a slicked back do when I'm headed to a glitzy event – a parted hair and low bun look never goes out of style. A product that I will definitely be keeping on hand is the Paul Mitchell Neon Sugar Cream Smoothing Cream. I tend to have baby-fine flyaways around my temples that never seem to want to lay down flat so if you suffer from the same issue simply apply the smoothing cream to damp hair BEFORE styling and then smooth down for that cool, sleek do!
I'm always on the lookout for new hair products to use because I'm quite picky about what I put on my hair and I like gentle products because I have fine, baby-like hair that needs gentle loving care. Enter in the Paul Mitchell Neon Sugar Cleanse Shampoo which is both gentle on hair but does what it is supposed to which is clean your hair! This is a great, no-fuss shampoo to use every day and the scent is lovely too.
I like using the same brand's products when it comes to shampoo and conditioner so if you do use the Paul Mitchel Neon Sugar Cleanse Shampoo then it makes sense to use it with the Paul Mitchell Neon Sugar Rinse Conditioner right? I like this conditioner a lot because it's suitable for my hair type – it's lightweight yet nourishing and my hair felt light and bouncy after using both of these products as they really don't weigh the hair down at all. If you throw in the Paul Mitchell texturizing spray that I've mentioned above then your hair will be so bouncy that even the Real Housewives of New Jersey would be jealous.
You will know now that I love those volumising products simply as I have fine hair and I LOVE the products from Grow Gorgeous so was super excited to try out this Grow Gorgeous Full Bodied Volumising Shampoo. In fact, all of the Grow Gorgeous products that I've tried have been really good and they are particularly good for us fine-haired folks because they are all about creating thicker, denser hair. So how does it do this? Well the formula contains a blend of proteins that help repair and build and to plump up skinny strands they have added Pea Peptides (interesting right?). This is a great product especially if you are wanting to build up thicker, denser and more voluminous hair.
I love using leave-in treatments – in fact, I use them every day on the ends of my hair just to keep them from getting dry. I also use them as texturising products during the week in-between washing days as I have naturally wavy hair and I find that leave-in products and sprays really help to refresh my waves and nourish them at the same time. Therefore, I'm a huge fan of the Grow Gorgeous' Full Bodied Volumising Leave-in Conditioner because it's super lightweight but still promotes volume which is exactly what I need. The formula is serum-based so it's easy to control the amount you put in your hair. It works brilliantly as a styling product!
Products Featured – Shop The Post Here
Dermalogica Pre Cleanse Balm With Cleansing Mitt
Paul Mitchell Neon Sugar Spray Texture Spray
Paul Mitchell Neon Sugar Cream Smoothing Cream
Paul Mitchell Neon Sugar Cleanse Shampoo
Paul Mitchell Neon Sugar Rinse Conditioner
Grow Gorgeous Full Bodied Volumising Shampoo
Grow Gorgeous Full Bodied Volumising Leave-In Conditioner
I hope you enjoyed my October Lookfantastic beauty haul!
Don't forget to follow me on Instagram @beautyrocksblog for all my latest adventures.