Everyone wants dewy skin and in fact searches for this very keyword have seen a huge surge on Google. Overly-powdered, matte-skin is out and I couldn't be happier. I love a dewy glow and have completely swapped my powder for primer these days. I think that although powder does give a flawless look I prefer a glowy, fresh-skin look instead. Here are some of my favourite new products for dewy skin that are easy and simple to use. Let's go back to basics, shall we?
I had no idea before I got this cleanser (which is anti-pollution by the way) that pollution and dirt from urban environments carries a positive electrical charge. Interesting hey? Therefore this fabulous cleanser which feels good and is gentle on the skin also contains a slight negative charge to pick up those little particles like a magnet? Yes, really! The Lixir Electrogel Cleanser looks as good as it feels as well – soothing and comforting to tired skin and also doubles as a mask that you can leave on while cleansing or on bare skin for three minutes. How's that for multi-tasking?
Omorovicza Magic Moisture Mist
I LOVE this facial mist and it has the best spray pump mechanic – perfectly delivered to your skin in the finest mist. I love the scent of the Omorovicza Magic Moisture Mist as well – it's gorgeous and feels like a hit of aromatherapy to soothe frazzled nerves and skin with Rosehip, Avocado and Macadamia Nut Oils. I use this every day to help get dewy skin and it really does make my tired skin feel less tired. It also helps defend against pollution as well so worth to keep in your handbag for on-the-go protection.
I'm a bit obsessed by Lixir to be honest – the products are simple but feel good. I like that you can use them in a flash and that they are not complicated at all, so anyone can use them. The Lixir Vitamin C Paste has a gel-like consistency that you apply to skin and leave on for 5 minutes and then rinse off. It's easy enough to use in the morning as well after washing the face and it's just about the easiest mask I ever used. It contains 10% L Ascorbic Acid (pure Vitamin C) so it helps to brighten and smooth as well as neutralising any free radicals lingering on the skin. Fast and easy – pure brilliance in a tube.
I've been traveling a lot and that made my skin go a little berserk recently so I cut out all my complicated skincare creams and went back to basics with the Lixir Universal Emulsion which is a mask, day cream, night cream and serum in one. It feels like a lotion, sinks in like a dream and smells good – like rose. You can use it everywhere as well – eye contour, hands, neck, lips, arms – wherever – which makes this a great travel product as well. I really love this moisturiser a lot – it really does make your skin dewy and fresh-looking and it's nice to massage in. It also has a natural sunscreen in it which provides UV protection. How good is that?
Delune Facial Mist (Coconut + Rose, Bitter Neroli + Orange and Jasmine + Green Tea)
I am literally obsessed with facial mists – I just love them so much. I keep one on my desk and always take one with me when I travel. I love that they both perk up my skin and my spirits and I've spoken about them in many a blog post! The latest ones giving my skin a fresh hit of moisture are from Delune Paris. There are three facial mists which are absolutely lovely and smell amazing. The Coconut + Rose one is a big hit with me – it smells amazing and feels refreshing on the skin. I like to top up on this during the day and it does keep my skin super dewy-looking. It helps balance skin and contains organic rose and Vitamin E found in coconuts to refresh and hydrate.
I also love the Jasmine + Green Tea Facial Mist as well when my skin feels like it's unbalanced and about to break out. Why? Because this facial mist is antibacterial due to the addition of French jasmine. Green tea also adds a hit of antioxidants – a great one for travel and on the plane simply due to all the bacteria floating around in the air on long-haul flights!
To refresh both my skin and my senses I love the Bitter Neroli + Orange Facial Mist. This smells incredible and the mist contains Vitamin C to help brighten and smooth the skin. This one also helps to combat oil so if you want dewy skin without the oily look then this one is for you!
IT Cosmetics Confidence in a Cream
The IT Cosmetics Confidence in a Cream comes with some serious accolades in that it was developed with plastic surgeons. So it's all about the supple skin here and trust me, this will plump and hydrate – giving skin that dewy glow. How does it do it? With collagen and hyaluronic acid which helps to plump. It also contains niacin, peptides and ceramides to help smooth the look of pores. Because when you go dewy it's hard to hide the pores. This will help!
IT Cosmetics Confidence in an Eye Cream
The IT Cosmetics Confidence in an Eye Cream works the same way as the Confidence in a Cream in that it plumps and perfects your eye area. This is a lovely formula which I like because it's super hydrating. It's also tinted so it helps to colour-correct and it's super creamy with the addition of avocado. I LOVE this eye cream and because it plumps the skin around the eyes it naturally makes you look less tired as well, helping you achieve that fresh-skin look.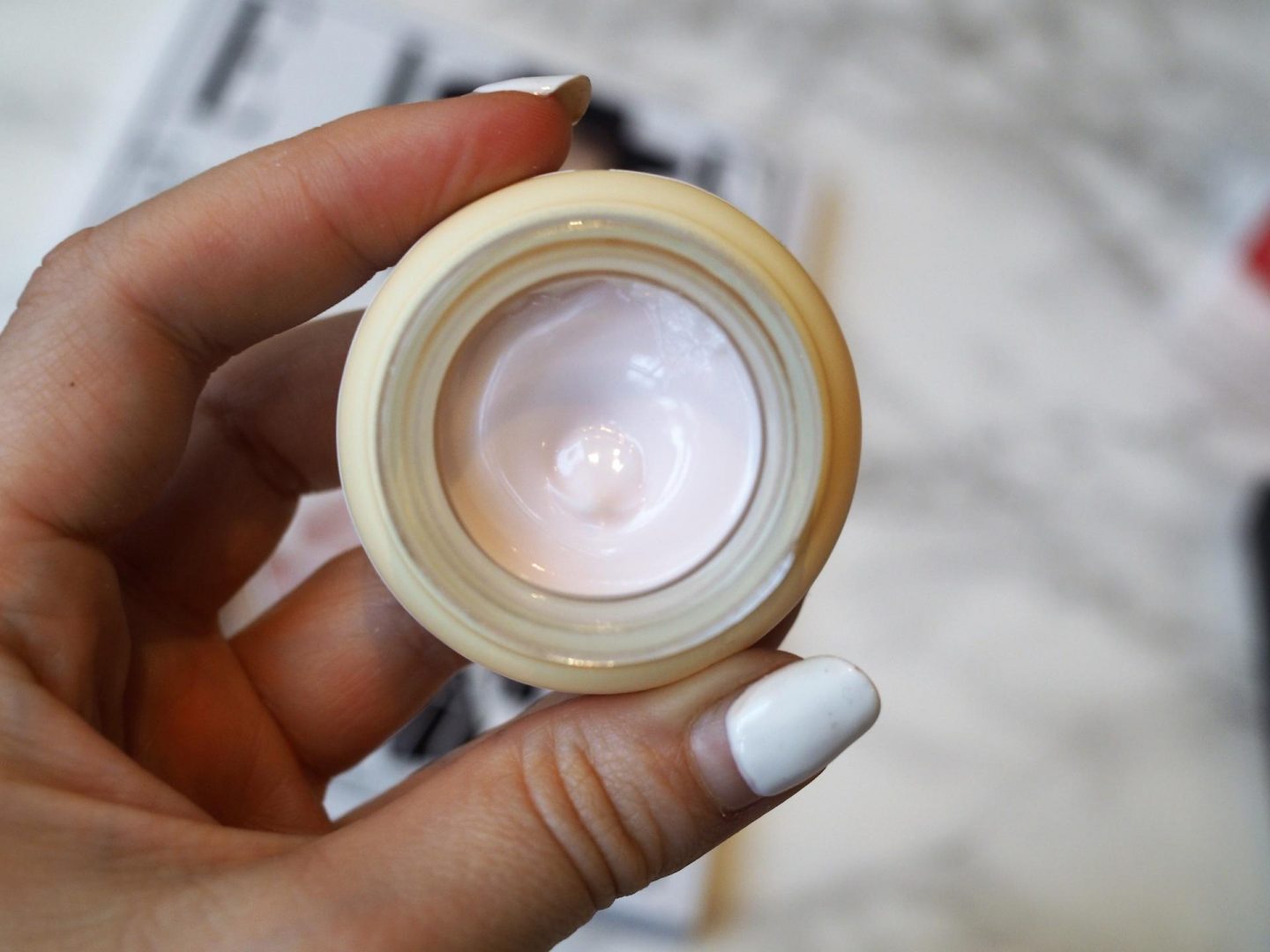 Omorovicza Moor Cream Cleanser
If you like a milky or lotion cleanser but need something with a bit more oomph in it then this is a good alternative. It's still creamy and gentle on the skin but has mineral-rich Hungarian Moor Mud in it to help extract dirt and make-up from the skin. I love that it's gentle enough to cleanse the skin and it also feels nice and cooling with Peppermint and Eucalyptus Essential Oils so nice to use in the warmer months. Cleanses but still hydrates for the clean but dewy skin you want.
BareMinerals Vio-Lit Glow Primer
As I said, I've switched my powder for primer for a dewier look and the latest primer on my hot list is the BareMinerals Vio-Lit Glow (exclusive to QVC) which contains a violet hue that helps brighten the look of dull skin. This blends well on the skin under foundation and it does add a lovely sheen to the skin. I swear if you switch powder for primer then you will definitely get a lot closer to that dewy look!
Omorovicza Midnight Radiance Mask
Finally, a brightening overnight mask with a gel formula. This one feels hydrating and cooling at the same time and this targets oily skin and discolouration. Because having dewy skin means perfecting your skin after all so the better your skin, the less make-up you will have to wear in the end. The Omorovicza Midnight Radiance Mask works on pigmentation and oil production with Salicylic Acid and Sand Lily. If your skin is prone to breakouts then this is a great one to use! Because at the end of the day dewy skin does not equal oily skin if you know what I mean.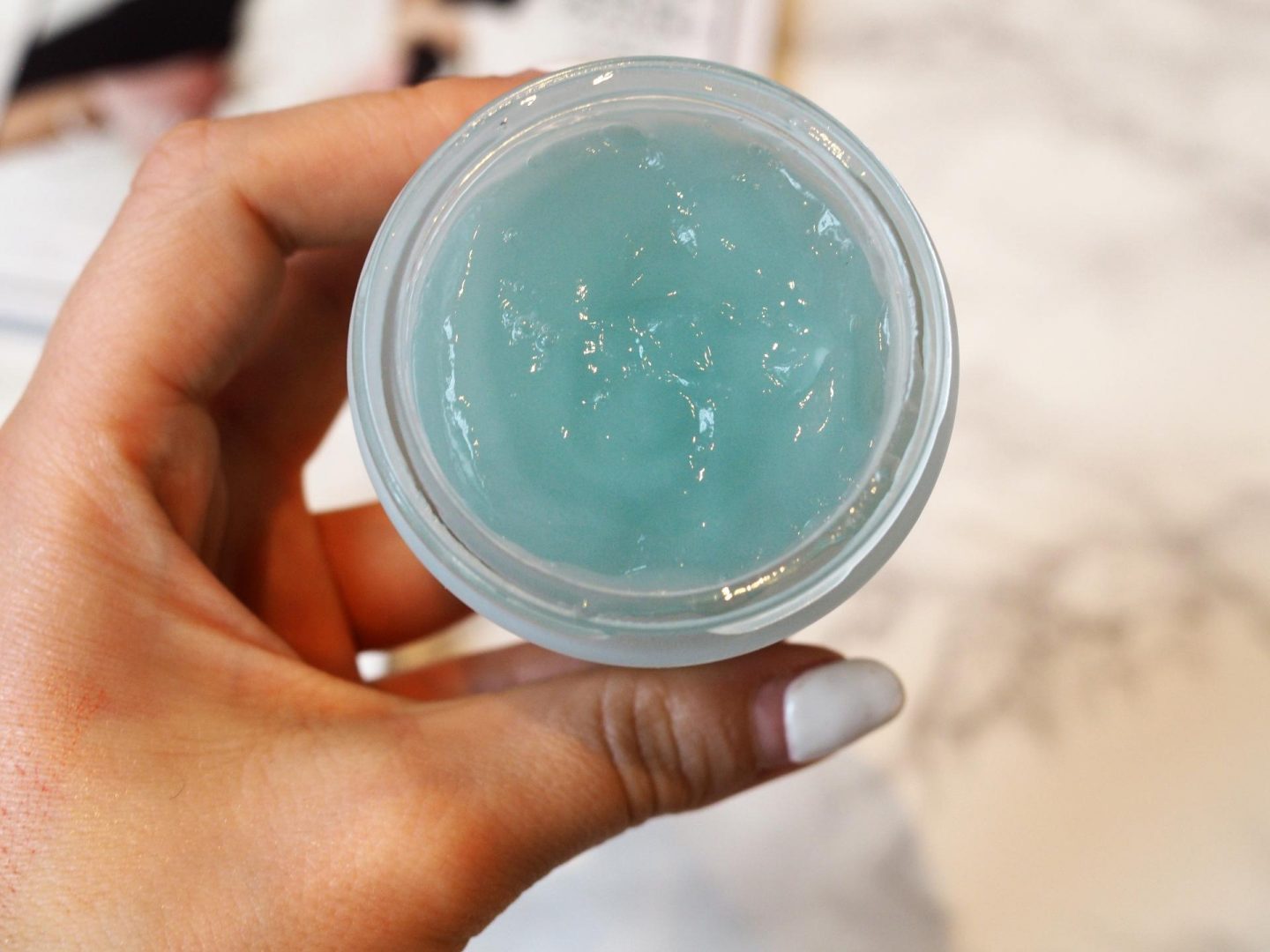 IT Cosmetics Confidence In A Cream Cleanser
The IT Cosmetics Confidence In A Cream Cleanser is an anti-ageing cleanser which again keeps skin supple and soft and guess what? It also acts as a serum. I mean you have to rinse it off of course but it contains a complex that helps your skin stay moisturised and produces results over time. I was instantly interested in this and with traveling so much I like to have products that can multi-task. This is certainly a cleanser that packs a punch and I love that cleansers are doing the job of anti-ageing creams these days. This one contains collagen, hyaluronic acid, colloidal oatmeal and a super ceramide complex. A brilliant buy and one step closer to skin you don't need to hide.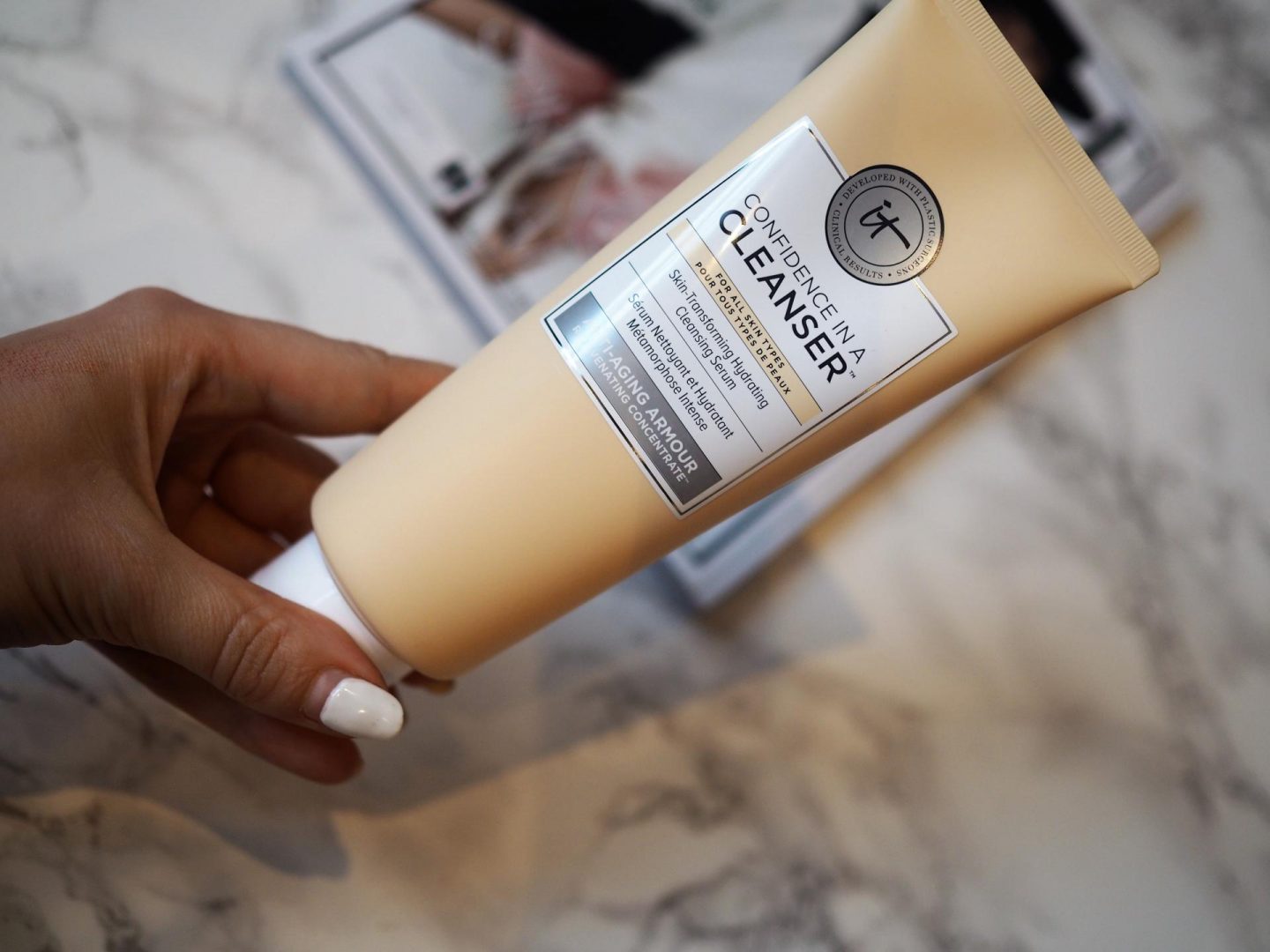 Skimono Advanced Moisturisation Face Mask
Traveling really takes it out of your skin and leaves it dull and tired with that haggard look that I really hate. To combat this, I often go for sheet masks which deliver an intense boost of hydration in one shot to my skin to help it recover. They are great to use before an event to plump or to help skin recover when it's particularly dry and tired. One such mask I've recently used is the Skimono Beauty Face Mask for Advanced Moisturisation. The mask contains a low-molecular weight Hyaluronic Acid which means it sinks into the lower layers of the skin to really hydrate.
The mask sticks to the face really well as well so it's not a pain to keep on. It also smells great with Damascus Rose Flower and Honey so it's really nice to pop on for 30 minutes and then watch your favourite TV show which will definitely have a happy ending with plump and dewy skin. The brand also makes fab hand and foot masks if you have dry hands or feet (I'm personally a fan of the 30 minute foot mask which is called Skimono Total Conditioning Foot Mask)!
Do you like more of a dewy skin look or matte skin look? What are you favourite products for dewy skin?
Would love to hear from you on Instagram – make sure to follow me @beautyrocksblog.
SHOP THE POST: