Self-care. For lots of people this will mean different things. For me, self-care is all about spending some time away from the hustle and bustle of life to focus on myself and to look after myself. I work hard and am always busy, therefore I really treasure the time that I can take out for myself. Most often, this 'me time' includes a beauty ritual that involves pampering from head to toe. I love the sensorial feel of lotions and potions on my skin and it really does lift my mood.
This weekend, after a full 10 days of travel in both Germany and Italy it was safe to say I was looking forward to a day of self-care on Sunday. Travelling can uplift you and inspire, but it can make you physically exhausted as well, depending on your schedule. I packed in A LOT during my days away so I came back to London feeling physically drained. And when I feel that way, I know I need some time to recover. And with that it was the perfect time to try the new Ted Baker Floral Bliss collection (just launched at Boots!) as a part of my self-care beauty ritual after the exhaustion of travel.
First of all (this might be too much information but hey, I'm being honest), I needed a good shave – both legs and underarms hadn't seen a razor for a few days so it was time to tackle those areas first. I first used the Ted Baker Floral Bliss Body Wash as an all-over body wash and then used it to shave my legs. It lathers up really nicely so it's great to use for shaving as well and it smells wonderful – with notes of green apple, water lily and a touch of sandalwood. My legs were soft and smooth after using it and already that was a starting point to feeling better.
I also have to point out that I love an in-shower treatment – I'm forever using pre-shower masks and I also love a moisturiser that you can use in-shower because it just saves so much time. Once I had showered and finished shaving my legs, I used the Ted Baker Floral Bliss Bath & Shower Oil which is my favourite product from the Floral Bliss collection. All you have to do is apply it to wet skin and massage in – it feels DIVINE. I do this as the last step in my shower and turn the water off momentarily whilst applying to really massage the oil in and take my time in doing so. Again, there are notes of green apple, water lily and sandalwood which smell truly lovely and really lift the senses. This part of the self-care ritual feels really indulgent and once you have fully massaged in the oil you can just rinse off in the shower as the last step before getting out and toweling off.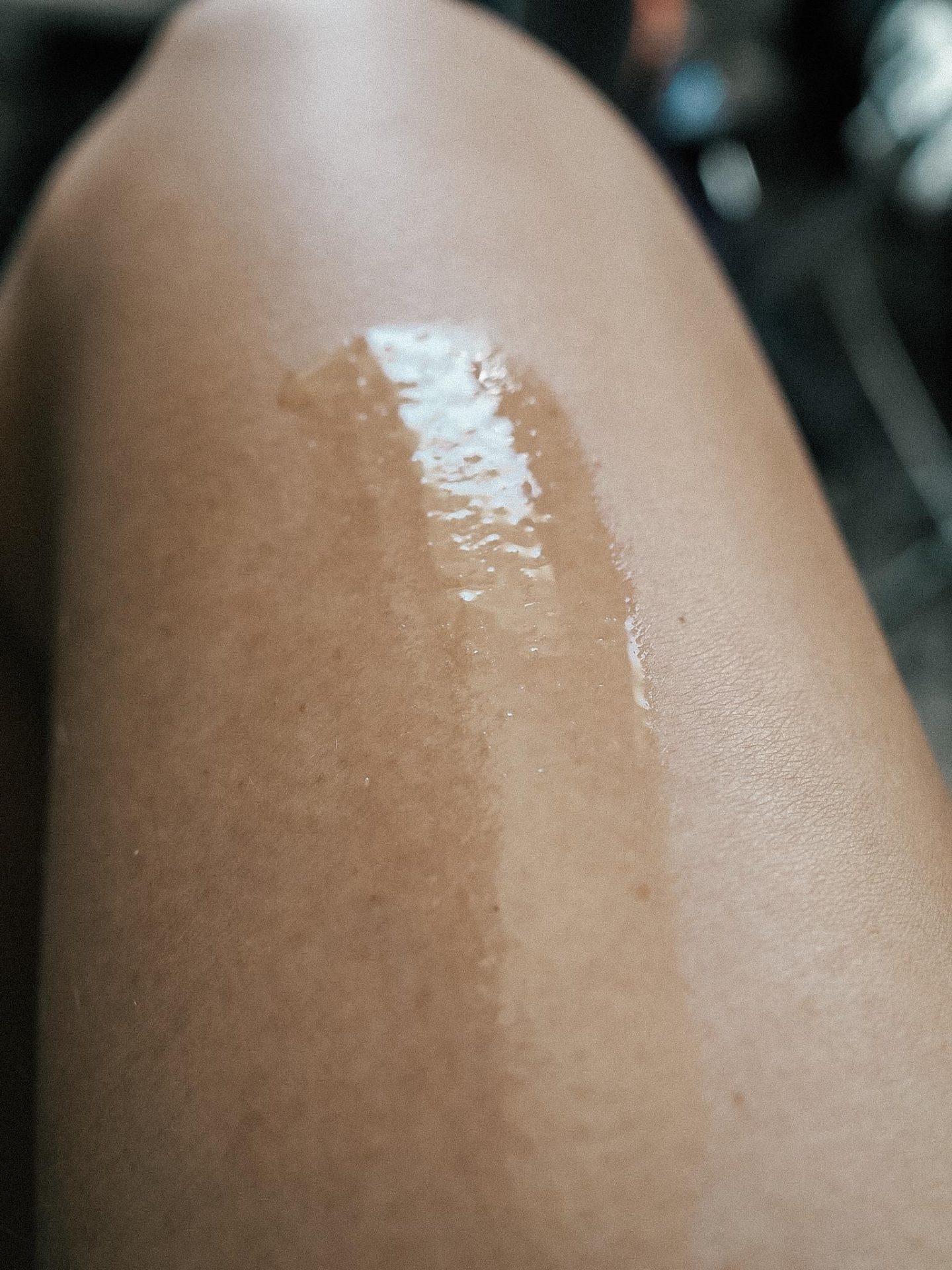 If you are more of a bath person you can also use the Ted Baker Floral Bliss Bath & Shower Oil as a bath oil and just pour a capful into the bath for an indulgent sensorial experience. Bliss.
My skin felt really dry from travelling and when I travel via plane my skin always feels dehydrated so it always needs a boost when I get home. Therefore, I love using an oil, followed by a body moisturiser to really lock in the moisture and restore my skin's moisture barrier.
Once I was out of the shower and dried off, I gave my body a double dose of moisture with the Ted Baker Floral Bliss Body Lotion. It's great because it's lightweight enough to sink in quickly but leaves your skin feeling moisturised and super-soft with the addition of coconut oil. Again, it's got the signature scent of the collection and I like that if you put it on after using the oil in-shower, the scent of the fragrance really stays on your skin. So it's a great way to fragrance layer and keep the scent lasting all-day.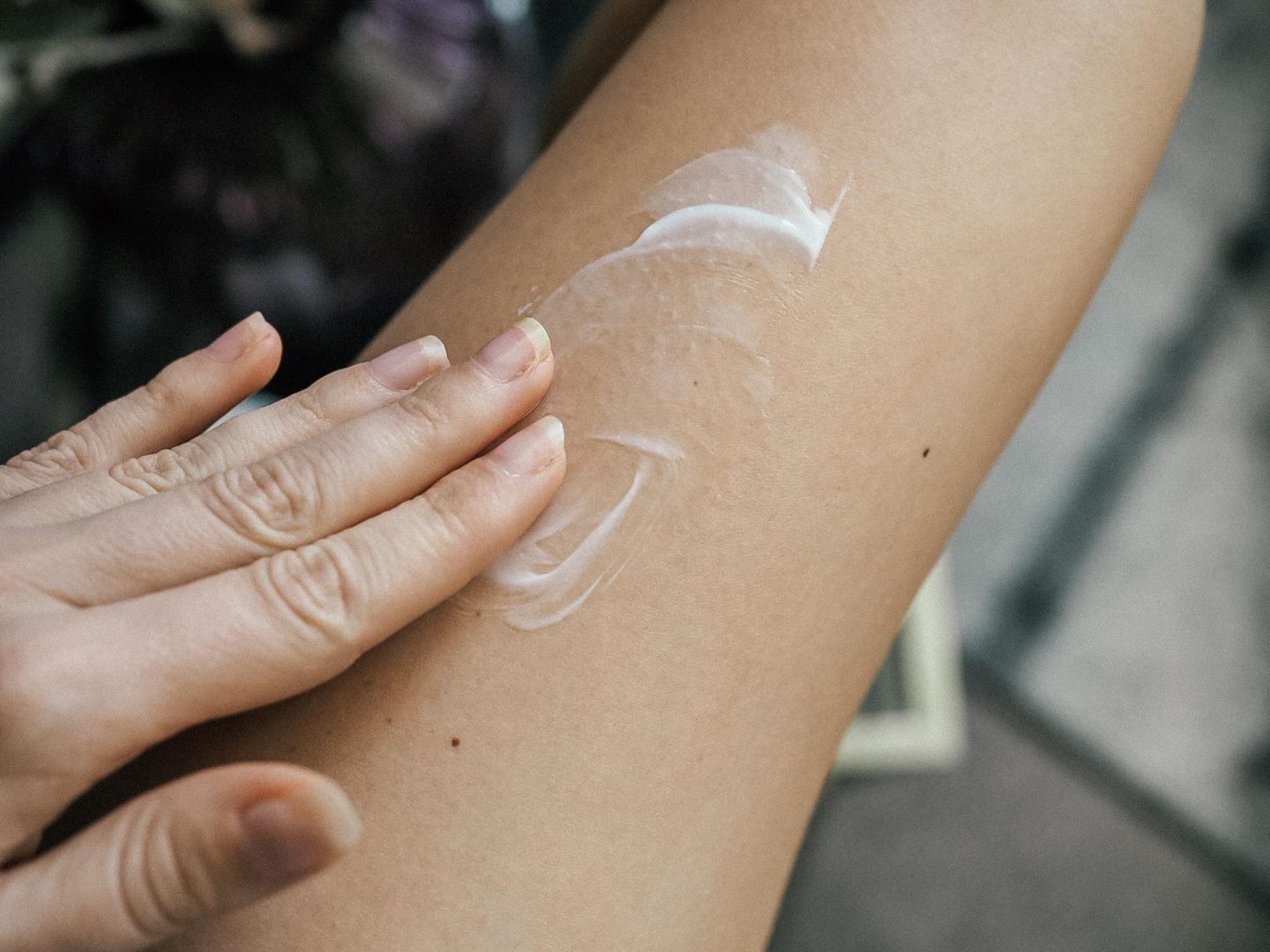 And speaking of fragrance layering as a final step, I used the Ted Baker Floral Bliss Body Spray over my bare skin (just before dressing) to lock in the scent. I love the body spray because it's lightweight and if you have used the in-shower oil, followed by the Ted Baker Floral Bliss Body Lotion then the Floral Bliss Body Spray is the perfect follow-up. You don't really need to spray on a perfume at this point because the three fragrances layered up together will ensure that you will smell amazing all day long!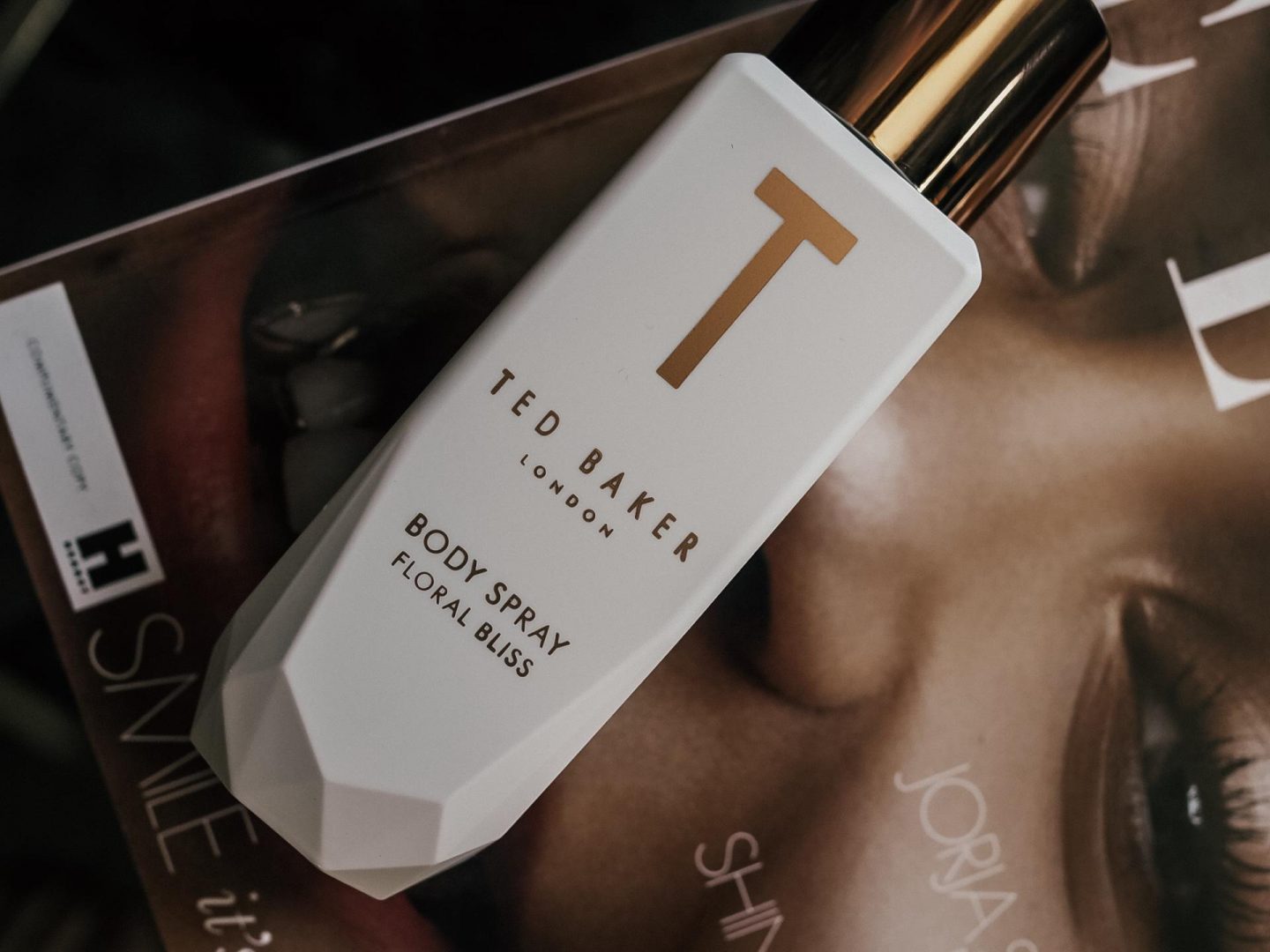 And since I travel so much, I was delighted to discover that the Ted Baker Floral Bliss collection comes in a set of travel sizes as well. This means I can fragrance layer on the go next time I find myself in another destination for a few days. The travel set comes with a gorgeous Ted Baker toiletries case that is perfect for travel and a mini Floral Bliss Body Wash, Body Lotion and Body Spray. So, it's great even if you are only taking a carry-on as everything is under 100ml.
What's your favourite self-care ritual after travelling long-haul?
You can discover the new Ted Baker Floral Bliss bath and body collection for yourself, now available exclusively at Boots.
*This post was in collaboration with Ted Baker but all opinions and words are my own, as usual.