Collagen. Something that our skin needs but loses as we age (unfortunately). Collagen is a building block for skin, joints and supports the structure of our whole bodies. It keeps skin supple, soft and helps with fine lines and wrinkles. So, although we lose it over time, we can boost the production of it both topically and internally. Here are my top collagen products for the skin recommendations!
If you are looking for collagen products then QMS is the queen of all collagen brands. I am loving their collagen serums at the moment and if you haven't tried the incredible QMS facial at Liberty London you HAVE to try it! QMS is a brand built around science and that's certainly a brand I can appreciate – one that is focused on results.
The QMS Day Collagen serum is one you use during the day – it's super hydrating with collagen, hyaluronic acid and a Matrixyl 3000 complex (sounds super fancy right?). The great thing about the QMS Day Collagen is that it penetrates to the deeper levels of the skin, where you might be lacking in collagen. I love the texture and consistency of this product and it really does make my skin look more plumped.
The products I use at night are different to the ones I use for the day because at nighttime it's all about rest and repair where the daytime is about defense. The QMS Night Collagen really helps to tackle fine lines and wrinkles at night and kick-starts the skin during its rest and repair mode to really regenerate. Again, this reaches into the deeper layers of the skin so you will be able to rest easy knowing that your skin is working while you are having a snooze.
I've been taking collagen internally as well because as I said, we unfortunately lose collagen as we age. One of the collagen supplements that I think has really made a difference to my skin is the Protocol Collagen Shot which contains a whopping 5000mg of verisol which is a formulation of bioactive collagen peptides. It supports healthy skin, hair and nails and I do think that this has genuinely made my skin more glowy. It's also been clinically tested to reduce wrinkle depth and even reduce the appearance of cellulite. So whether you are looking for healthy skin support internally, vitamins for stronger nails or healthier hair then the Protocol Collagen Shots are honestly really good. The red berry flavour is also delicious which is an added bonus.
Protocol Collagen Cleansing Milk
I love a gentle cleanser in the morning and lately I've become obsessed with cleansers after seeing a real difference in my skin after using a gentle cleanser in the morning. I love the Protocol Collagen Cleansing Milk because it's super gentle on the skin and it's a great way to start out the day. This formula contains natural ingredients so it's a fabulous cleanser for sensitive skin too as it's super calming and nourishing, especially first thing in the morning.
Protocol Hydrating Collagen Mist
I'm addicted to hydration mists throughout the day – I LOVE them. I just think they are such a good way to top up the moisture in your skin and keep it dewy and fresh throughout the day. The Protocol Hydrating Collagen Mist does just that – you can either use it to boost your skin throughout the day or as a toner right after cleansing. The formula contains plant-based collagen, coral seaweed and vitamins so not only does it give your skin an infusion of skin-loving boosters but it also balances the natural pH of the skin, making it a great choice for a toner as well.
The eye area is one of the first places to show our age so it's important to look after the area. Prevention is always better than the cure so a little care everyday really helps prevent damage in the long-run. The Protocol Collagen Eye Filler uses a fancy kind of technology called Hydrocolisphere technology. This essentially fills in fine lines in the skin so it could be thought of as a kind of topical 'filler' so it makes for a great under-eye primer as well!
Imedeen Daily Collagen supplement
I do think that because our bodies lose production of collagen over time and we need collagen everywhere (in the joints too) it's better to just go ahead and take it if you can. What I've been told about collagen supplements is that they do work but your bones and joints will take what they need first and the rest will get distributed to the skin. That's not such a bad thing is it? Hence I still take collagen oral supplements because we need collagen nonetheless.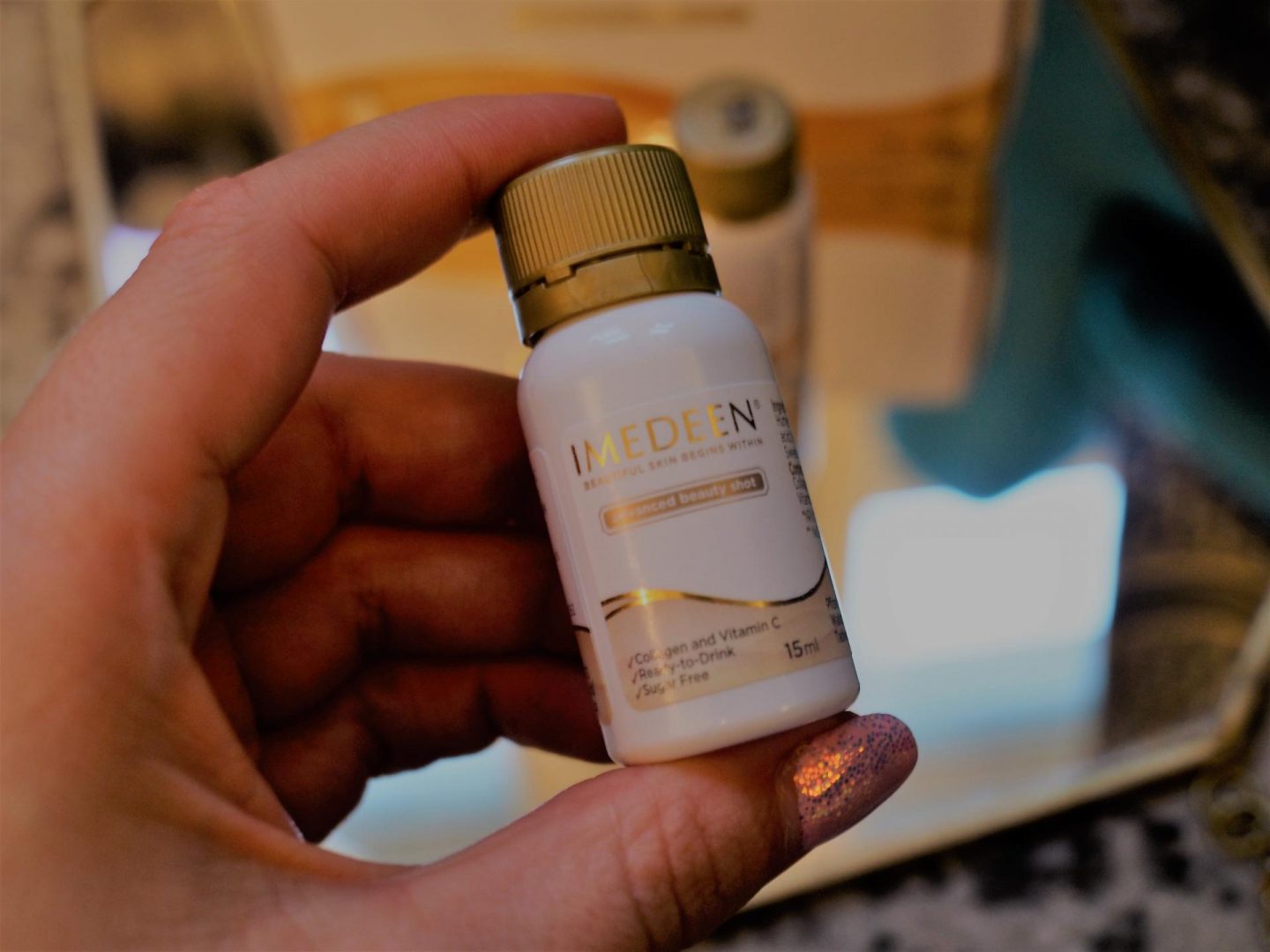 The Imedeen Daily Collagen Supplement contains 2500mg of collagen and Vitamin C and it's delicious. I prefer an oral supplement that tastes good because there is a much higher chance I will take it!
Do you take any collagen supplements or use collagen products topically? What are your top collagen products that you would recommend? You can always DM me any questions about skincare on my Instagram @beautyrocksblog.
*contains PR samples used for testing purposes (all opinions my own)