Glowing skin is a sign of health and vitality, hence why we all want it. No one wants to look tired or exhausted. Glowing skin is attainable through the right skincare, diet and exercise programme, trust me. I've picked 9 products to make your skin glow in this feature so if you want glowing skin, you came to the right place. Read on, my friends.
Dior Capture Youth Glow Booster Serum
When Dior says they can make your skin glow, well they really can. A glow to the skin is all about radiance and the Dior Capture Youth Glow Booster Serum gets this through the magical ingredient of Kakadu Plum. This ingredient has popped up recently in a load of skincare products because it's got 100 times more Vitamin C than an orange so it's been snapped up by all the skincare labs. The serum is made with 81% natural ingredients and the actual formula and texture of the fluid make skin look amazing and glowing. No more dull skin here with this one.
Inka Botanicals Marmalade Mist
I'm obsessed with skincare mists, honestly obsessed. If you use ALL the glow-inducing products you can you can't skip the final step which is to mist your face in some skin-loving mist. I'm loving the Inka Botanicals Marmalade Mist. The packaging is absolutely stunning (very shelfie worthy) and the mist sprays out so finely it feels like a kiss to the face. Some mists literally squirt you in the face which doesn't feel great and ruins your make-up so a fine mist is so important for that final step to glowing skin. The mist contains Vitamin C and is a 100% pure flower essence. You can smell the orange blossom in this and it's truly divine. Spritz it throughout the day to keep that glow.
Beauty Blender Glass Glow Shinelighter
I personally feel like this product was made for me. I am not into the overly shimmery highlighters or a full face of make-up you can see from space. No, no no – I like dewy skin, glowing skin, fresh-faced skin. Which is why I felt the Beauty Blender Glass Glow Shinelighter was made for someone well…like me.
Glass skin became such a trend this year and whilst it looks incredible it's also unattainable. However you can still get skin with a glassy sheen to it with the Beauty Blender Glass Glow Shinelighter. What is it? Well, it's a clear balm that gives you glistening skin no matter where you put it – eyelids, cheekbones, lips. There is no glitter, shimmer, sparkle or frost with this product which I love. You can also create glossy lids with this by adding it on top of your eyeshadow.
Inka Botanicals Prickly Pear.fect Serum
Nothing will make your skin glow like an oil – simple fact. Massaging an oil-based product on your skin is a direct route to glowing skin so if you need an instant glow then the Inka Botanicals Prickly Pear.fect Serum is just the trick. This is an oil-based serum so you can use it before your moisturiser and really take the time to massage it into the skin. If you have a face roller even better – get the circulation going, by all means. Once you massage this little beauty into your skin you will see the glow. It's got Prickly Pear Seed Oil which is extracted by cold press from the seeds. The oil you then get is full of Vitamin E which we all know is a super anti-oxidant for the skin, as well as natural Linoleic acid and Vitamin K.
This plumps and smooths the skin and I really think if you really massage it in it works even better and the scent of the serum is divine as well with neroli. The other key ingredient in the Inka Botanicals Prickly Pear.fect Serum is Argan Oil which we know is great for pretty much everything – hair, skin and nails – and full of antioxidants so this will definitely get you up and glowing in no time.
Vita Liberata Body Blur Sunless Glow
I'm obsessed with the Vita Liberata Body Blur (and Face Blur as well) so I was so excited when they went and pulled it out of the bag with the Vita Liberata Body Blur Sunless Glow. This is the body blur as you know and love (the tinted body primer/make-up that gives you an instant glow and disguises any marks/bruises/veins) but with organic tanning actives added to it to prolong your glow for up to 7 days. So, adding this on top of your sunless tan will help prolong the tan and also give you flawless skin on top of that. I take the original Vita Liberata Body Blur with me every time I go on holiday – it's something I don't leave the house without!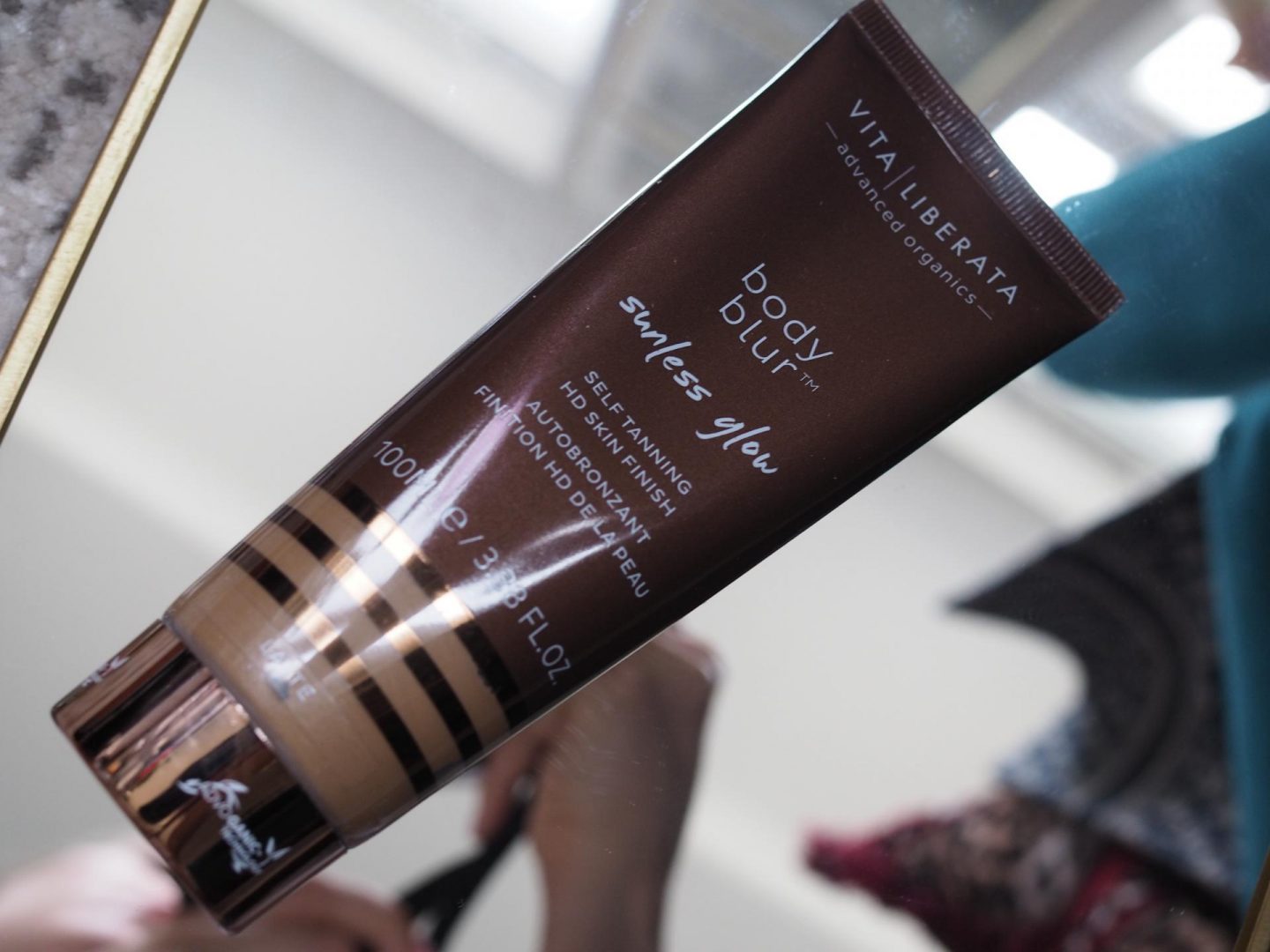 Beauty Blender Selfie Shield Dry Oil Primer SPF38
Now we all know about primers and how they can smooth the skin and make your skin glow but when did you ever see a dry oil primer with SPF? Well not until now with the Beauty Blender Selfie Shield Dry Oil Primer with SPF 38. I LOVE this oil for giving that glow and that it's a dry oil meaning that it will absorb quickly with no greasy feeling. This will literally give you the closest thing to glass skin if that's what you are after and dewy skin can and will be yours. I love that it has SPF in it and also Vitamin C to help tackle pollution.
Beauty Blender Opal Essence Serum Primer
Honestly Beauty Blender are killin' it with their primers which have just recently launched (available at Selfridges). The Opal Essence Serum Primer is a gorgeous serum/primer that delivers glowing skin and skincare benefits in a primer format. It's full of botanical extracts and will give you dewy skin and that fresh-faced skin you've been looking for.
KIEHL'S Glow Formula Skin Hydrator
For those that like natural skincare products and green beauty then the Kiehl's Glow Formula Skin Hydrator will be right up your alley! This is a radiance serum that really does give make your skin glow so if your skin is tired-looking or lost its radiance and energy this is honestly such an amazing product. You can use it like a serum or even as a primer if you wish (due to the illuminating minerals in the product) and the product is made almost entirely out of natural products (95%) including the key ingredient of pomegranate extract.
Now this is a new launch from ELF and one I'm really impressed with. Essentially what the ELF Jellypop Dew Primer does is grip your make-up so that it stays put and looks dewy all day. The texture is really interesting as well with the gel and this actually does have a strong grip – you just have to try it! And you know I don't like anything without skincare benefits and this is full of them (so impressed with the price point as well) with hyaluronic acid, niacinamide, Vitamin A, Vitamin C, Vitamin E and Watermelon Extract. Cute, not expensive and does what it says it does.
For any questions about products that make your skin glow make sure to DM me on Instagram @beautyrocksblog!
*This post contains PR samples for review consideration with no obligation to post – all views my own, as always