You know I love a good unboxing post – who doesn't like to watch someone else open up a box of goodies? I like unboxing and also like watching others do it – I guess it's a way to live vicariously through someone else. Its very much like asking someone to show you what they picked up on their shopping trip! Well this month I've got a particularly good unboxing from the Runway Ready Beauty Box from Lookfantastic which is inspired by all things Fashion Week. I love the deep plum colour of this box – such a trendy colour of the moment!
So here it all is – laid out in front of you. This month's Lookfantastic beauty box has a lot of really good stuff, including a full-size moisturiser which I was quick to open.
I am a bit of a health junkie and always have been so I love that included in the beauty box is MyVitamins Catwalk Queen which is a daily multi-vitamin. Fashion Week is exhausting – let me tell you from firsthand experience. So it's really important to look after your health because otherwise you will end up sick! Also this multi-vitamin arrived just in time as I had just run out. The vitamin blend works to boost hair, skin and nails so you can look your best – sounds good to me:) I also had a look at the other vitamins they offer on the Lookfantastic site and there are loads of different formulas – I've got my eye on Krill Oil and Maca!
Like I said there is a full-size moisturiser in the box in the form of The Ordinary Natural Moisturizing Factors + HA. I just had a peel yesterday at a skincare clinic in Greenwich with a full consultation and they said my skin was super dehydrated. No surprise then when I grabbed this moisturiser and immediately applied it to my face. It's got hyaluronic acid, ceramides and glycerin so will help plump the skin right back up!
I can never say no to a face mask and this one by Borghese called Fango is a brightening face mask that works on both face and body. How's that for a multi-tasker? I think this would be perfect applied to the chest and arm area – any exposed areas so you can rock an off-the-shoulder shirt for Fashion Week with no problem!
My eyes get tired and dry in the winter so this Polaar Icy Magic Roll On for eyes is an interesting addition. You simply roll it on under the eye area and it helps awaken and refresh the area. I think it would be great to put this in the fridge and pop it on first thing in the morning after cleansing your face. Puffy eyes be gone!
I am a huge fan of aromatherapy and how it helps control stress (I've touched on this HERE) and This works makes a great aromatherapy product with the Deep Sleep Stress Less rollerball. You can literally keep this in your bag (I take mine on the plane and to doctor's appointments – anywhere I feel nervous!) and just apply it when needed. It's tiny and discreet and contains Eucalyptus and Lavender – it smells calming but refreshing at the same time. I absolutely love it!
And last but certainly not least is the Model Co Eye Lites Metallic Shadow. This is literally so easy to use – just sweep across the eyes and go. I think this is a great little product that I will be keeping in my bag for touch-ups on the go!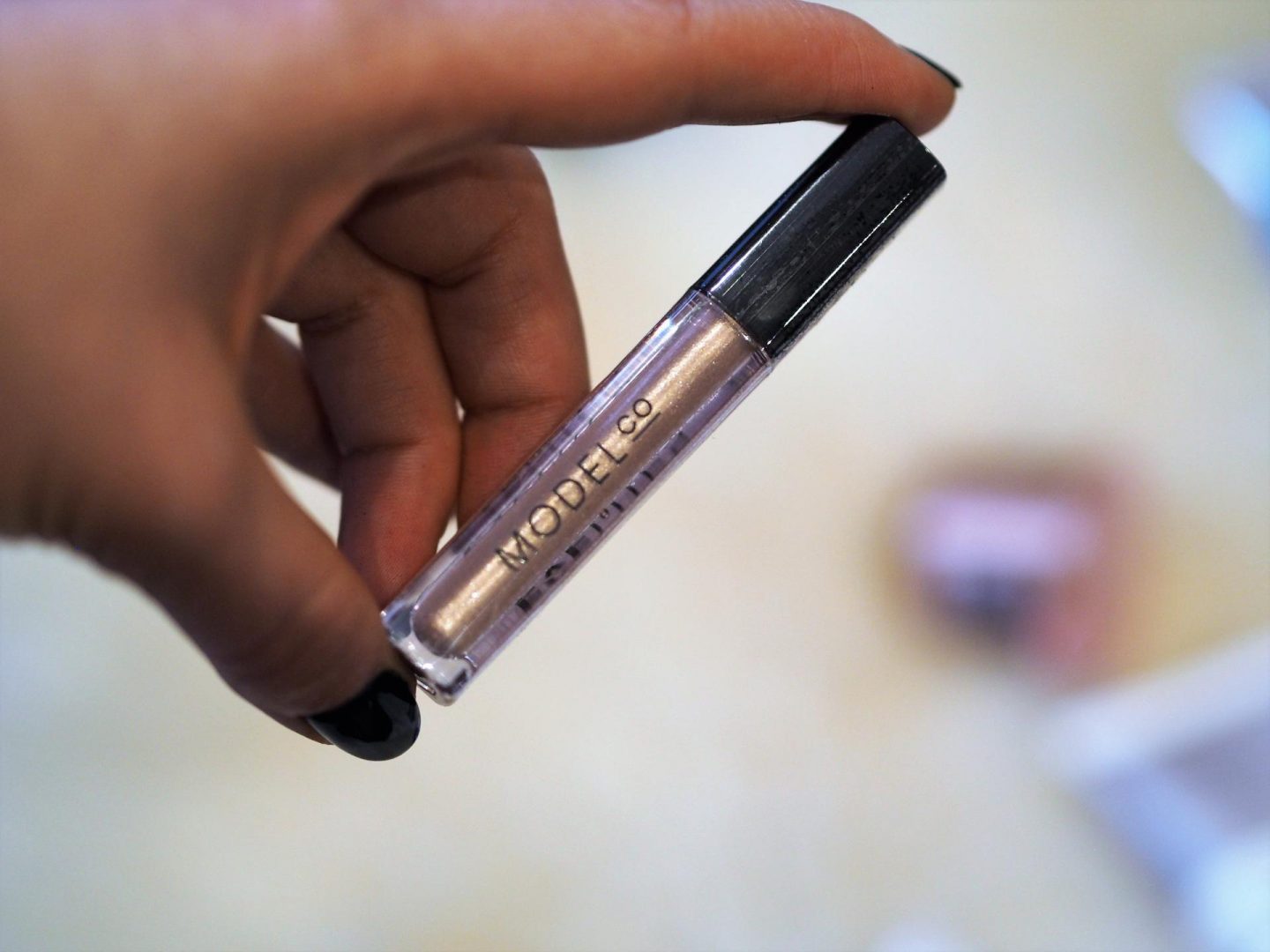 Products Featured – Shop the Post Here:
The Ordinary Natural Moisturizing Factors + HA
Well that's me Fashion Week ready (hopefully). Plumped skin – check, refreshed eyes – check. Less stress – check. What more could you need?
Don't forget to follow me on Instagram @beautyrocksblog for all my latest adventures!