I am a huge advocate of online shopping and deliveries! And when I mean delivery I am talking about everything from my groceries (yes I order those online) to my dinners (hello Uber Eats, Eat First and Deliveroo) to my clothes (ASOS and Zara yaas!). But what about beauty products or health supplements? As much as I am an avid consumer of beauty I had not actually ordered much online in the way of health supplements and beauty products. And now with services getting better and better you can actually get your deliveries in TWO HOURS! Seriously – yes. I am talking about what happens when you run out of your NARS Orgasm blusher and you are off on a first date. That level of crazy. So lo and behold when I discovered the joys of online beauty purchasing (and the speed at which you can get things) I am now hooked. Here's my experience…
First off I wanted to try the Amazon Prime Now mobile app – which offers delivery within certain London post codes within 2 hours. Yes, two hours! You have to be signed up to Amazon Prime and then download the app. Once you do this you can choose from shopping from Amazon itself or selected retailers on the Amazon app. I chose to shop with John Bell & Croyden (I've written about them previously HERE). You can even order food delivery from local restaurants through the Amazon Prime Now app which is just simply incredible. So the same restaurants that I've been ordering from through Uber Eats I can also order from using Amazon Prime. The world is getting speedier folks.
So back to John Bell & Croyden – what I was looking for from this beauty and health emporium is health supplements. Now this is one thing I rarely order online but why the heck not? I mean I need supplements and if I can get them within two hours, well even better. Luckily my postcode in West London was included in the 2-hour delivery slots.
The app is really user-friendly with a good interface and it's not fiddly at all, making it really easy to select your products. The great thing about this is that you can choose same-day, two-hour delivery at no additional cost. Delivery is available seven days a week, morning until night. You can also track your order on a minute-by-minute basis – genius. The only thing is that you have to be an Amazon Prime member. I chose to activate the free trial simply to take advantage of the free and speedy shipping. And then I also discovered that Amazon Prime had a lot of amazing TV shows that I wanted to watch.
Among the 15,000 items stocked on JB&C through the Prime Now app, I chose the Lifestream Wheat Grass Leaf Powder which I really wanted as wheatgrass is so healthy and alkalising for your body. It actually binds to heavy metals and helps neutralise them – pretty important if you are exposed to pollution in the air.
Next up I was getting low on my Omega 3 supplements and JB&C has an amazing range of health supplements online so I was able to find this one (below) by Higher Nature. Much easier than browsing the shelves trying to find the perfect one.
And last but not least I had recently been told after getting a facial (post HERE) that my skin was desperately dehydrated and in need of a good long drink in the form of hyaluronic acid. Therefore I quickly scooped up a Bakel Jaluronic from JB&C through the Prime Now App. So basically I got my supplement and skin fix in one go.
I then chose a two-hour delivery slot the next day when I would be home and had it delivered right on time. I like that I could pick the delivery time as sometimes I get deliveries during the day and I'm not there to sign for them which is annoying. In this way I could make sure that I was at home to get the package. All in all a great experience.
My next online shopping trip took me to Fabled which is an amazing site with all things beauty. Think of it as an online Sephora – with everything from mainstream to niche to luxury brands. Seriously, you could spend a real fortune on this site if you get carried away simply as they have EVERYTHING! Therefore the sheer amount of choices that you get in the name of beauty are endless here. Fabled also offer next-day one-hour delivery slots. The deliveries come from 7 days a week from 5:30am to 11:30pm and it's free if you spend £15 or more. So yes, if you run out of that NARS Orgasm blusher at the wrong moment, then you can get another one in a jiffy, i.e. the next day.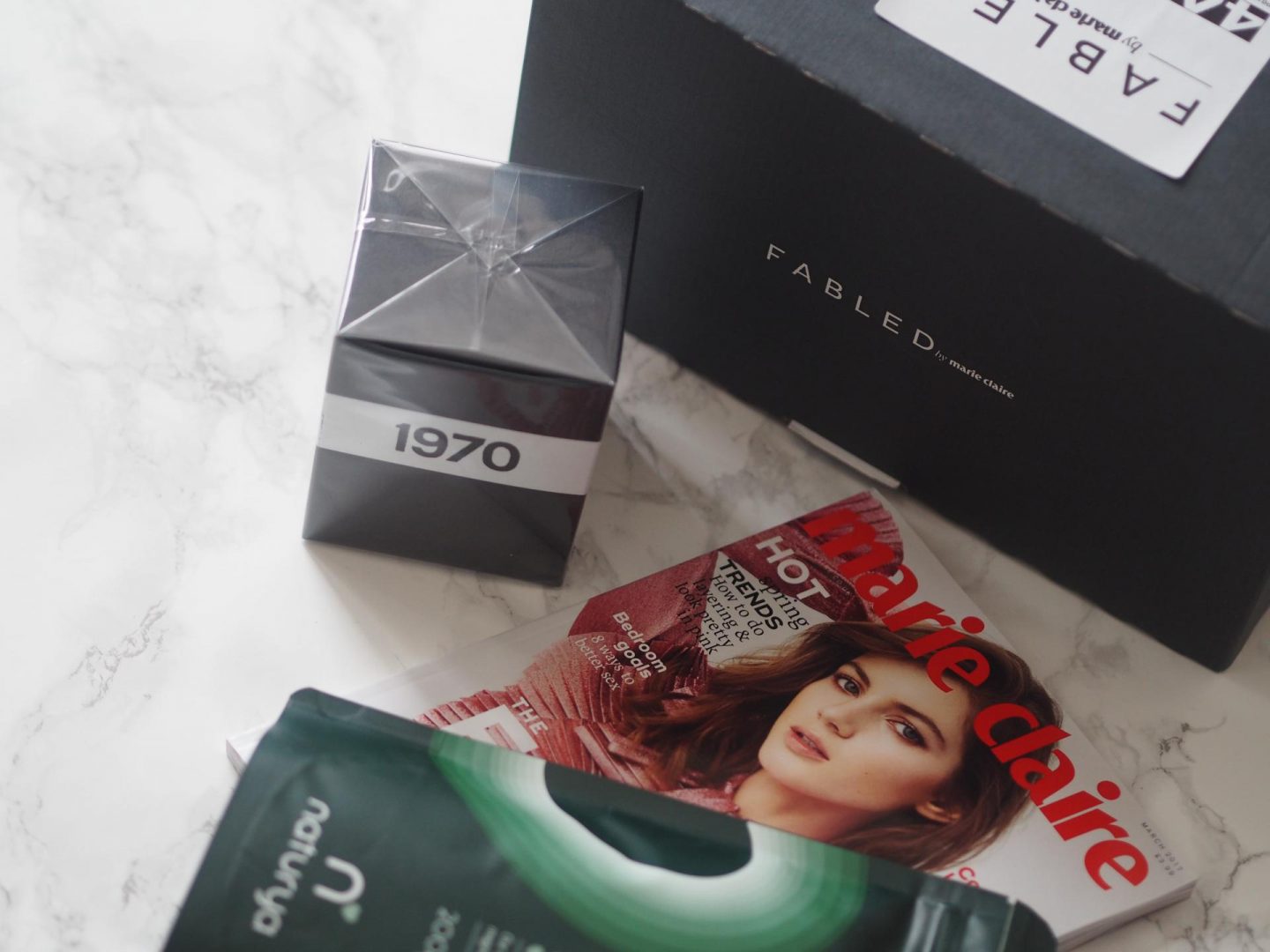 Another thing I liked about shopping on Fabled is that the site is really editorial – meaning you can browse articles about beauty while shopping. So if you are looking for inspiration you can get it. If you aren't sure between one product versus another, you can have a 10-minute browse through the articles on the site and then come back to your purchase armed with more knowledge than before.
What I wanted from Fabled was something niche so I chose a Bella Freud 1970 candle that I had been wanting for ages. This is the strength of Fabled – it has really niche items that otherwise you would need to go to a speciality store to find. And if you can't be bothered to go out why not bring the speciality store to you?
In regards to delivery I chose a slot on Sunday, again when I knew I would be home. And getting an organised delivery on Sunday is genius! I usually get my packages on Saturday or pick them up from the post office so getting a little treat on Sunday really brightened my day. I was also again looking for some wellness items. Fabled stocks a few but mostly their strength lies in beauty. However I did find a Naturya Organic Spirulina Powder that I was very pleased with. And also from now until 20th of March, Fabled have offered 15% off using this code for first time shoppers: VOU299236894.
I hope you have enjoyed reading about my online shopping experience and taking advantage of deliveries in two hours in London!
Don't forget to follow me on Instagram for all my adventures in beautyland @beautyrocksblog.
Shop the post here: