I've often thought about why we wear make-up and I've decided that the reason why I wear make-up is very simple. I don't wear lots and lots of make-up – i.e. my skin still looks like skin and I simply use make-up to enhance what's already there. I don't use it to hide or try to be another person. Applying make-up is fun and can be considered for some a kind of playtime. My favourite kind of make-up is all about enhancement and glow, with a bit of fun added in for good measure. I was lucky enough to try the new Artistry Studio Bangkok Edition make-up products which are seriously incredible.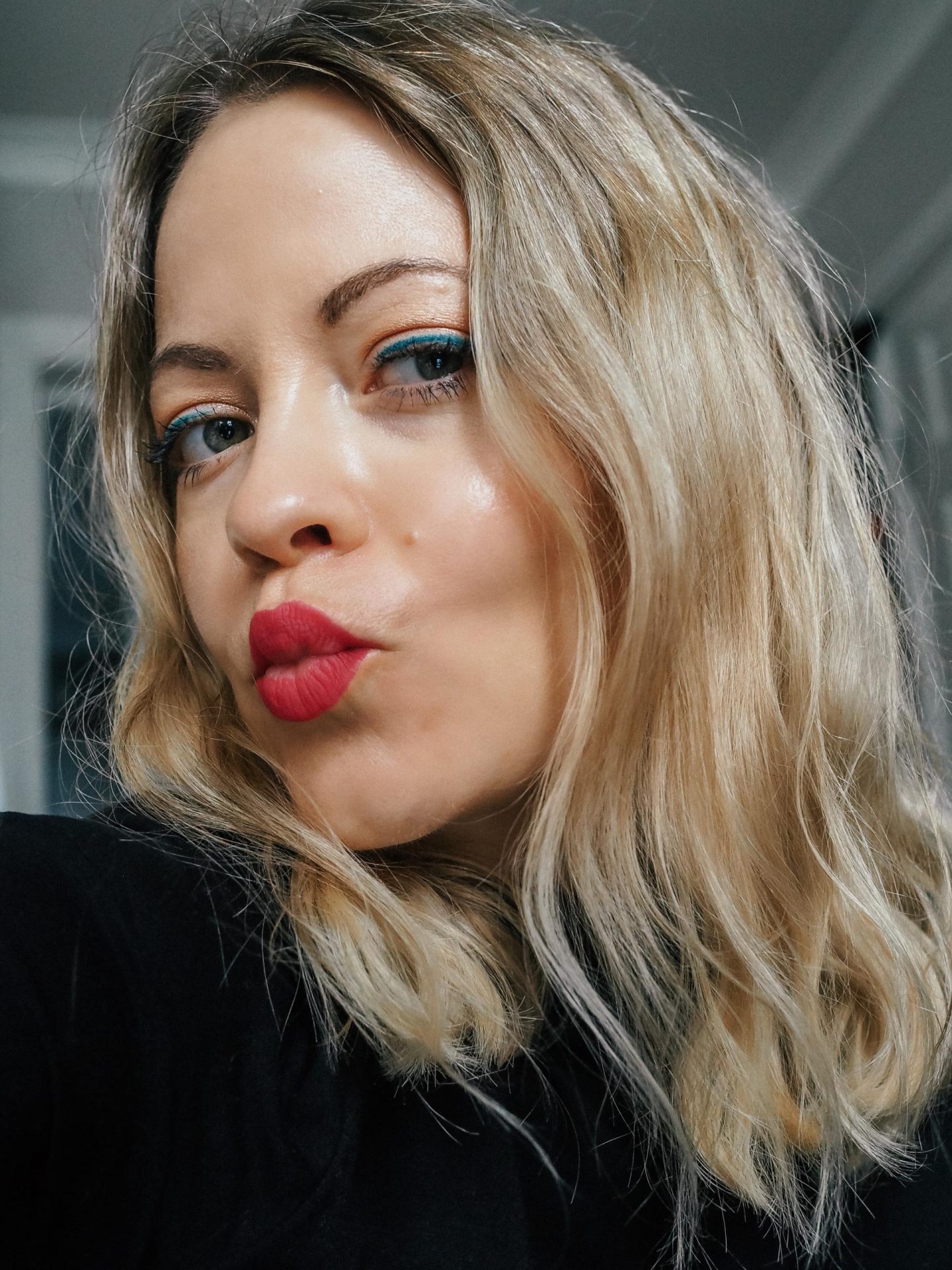 The products are inspired by the fragrances, textures and colours of Thailand – apparently Bangkok is one of the most visited cities in the world. I went to Bangkok years ago and I still remember the sights, the sounds and the smells. I visited golden temples, drank ice cold mango smoothies whilst browsing the busy night markets and basically ate my way through the city. Thai culture is so full of colour from food to nature to fashion so this is what the Bangkok Edition collection is all about. Artistry Studio has also released collections for other global cities such as New York and Paris – I've written all about the Paris Edition too!
The prices of the Artistry Studio products are on par with the prices of other luxury beauty retailers such as Charlotte Tilbury and I have to say that the quality is excellent. When you do look at the price point just know that you are getting some great quality products in return. Also lipsticks, eyeshadows, etc. last so long so it's nice to splurge every now and again on classic shades you know that you are going to wear time and time again. It's a bit like fashion – spend money on the key staples you know that you are going to wear for ages and won't go out of style – i.e. trench coats, nice boots, cosy sweaters in neutral colours. Then if you want to pick up a key trend piece to add to your wardrobe – like a lime green top – then you can pick it up from the high street and save some money. It's the same with make-up – it's the shimmering brown eyeshadows, the red lipstick, the highlighter that doubles up as eyeshadow – these are the products that last a lot longer.
The packaging is super-cute on the Bangkok Edition, designed by sister artists Nualtong and Pattreeda Prasarnthong. I've tried a few of the products from the range and I'm featuring my top favourites from the Artistry Studio Bangkok Edition in this post.
First up I am IN LOVE with the Face & Body Shimmer Gel (£37.75) which gives such a lovely dewy glow to the skin. It's a shimmer liquid highlighter that gives that extra pop of glow. You can add it to your foundation or do what I like which is just dab and swirl a bit on the tops of your cheekbones for an extra pop of illumination. I also like to use it to light up the whole eye area – you can use it as a crème eyeshadow. It's a lovely rose gold shade (called Paradise Shimmer) as well that would be perfect to add to shins and shoulders on your holiday too!
Another product I never knew I needed but now I can't bear to go without is the Mascara Base Primer (£16.70) which literally made my lashes look so much longer! I had been thinking of getting a lash lift and then I used this and thought twice. You simply have to apply it before applying mascara and it makes your lashes look 80% more volumized than if you wore mascara alone. It really does lengthen and thicken as well – I am SO impressed by this product. It's one of those items that you never knew you needed and when you get it wonder how you went without it.
I'm a lipstick girl through and through so the Artistry Studio 2-in-1 Matte Lip Crayons (£19.10 each) are amazing. They are a lip liner and lipstick in one and the formula is so light that it doesn't even feel like you are wearing anything. So when you hear the word 'matte' just know that it's the smoothest type of matte you can get with a super-velvety texture that glides on and leaves no clumps. It's so lightweight and it doesn't feel heavy or drying at all. The lip crayons come in five shades: Rose, Ruby, Spiced, Sunset, Fuchsia.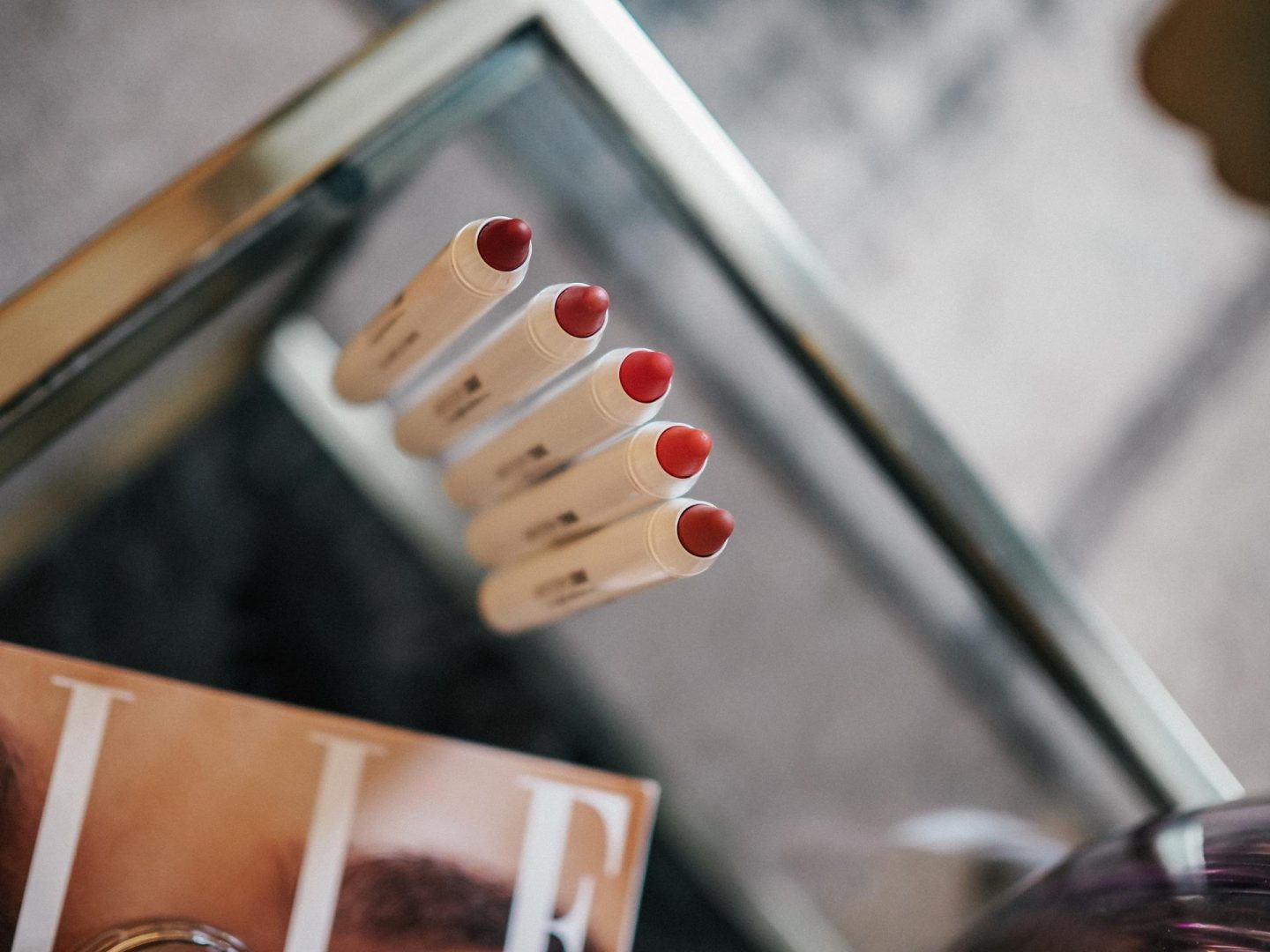 Another product I absolutely love is the Shimmering Cream Eye Shadow (£21.50). OMG let me tell you that the pigment on these are amazing so you get what you pay for. I love crème eyeshadows because they apply so much more smoothly than a powder and I like to just apply them with my finger so they melt into the skin. The eyeshadow are inspired by the nightlife of Bangkok but you can use these for either day or night because the formulas are buildable. If you like a sheer sweep of colour you can go for that with one swipe or build up the colour for the ultimate eye look. The Shimmering Cream Eye Shadows come in three shades of Gold Crush, Smoky Nights, and Silver Violet. I have to say my favourite one is the Gold Crush – I've been wearing it non-stop since I got it. It's also got a built-in primer to help make sure your shadow doesn't budge!
Sometimes I'm scared to experiment with colour on the eyes but I've been inspired by Instagrammers lately who are rocking amazing teal shades on their eyes. I was so excited that Artistry Studio also launched the Kajal Eyeliner (£19.10) as part of the Bangkok Edition collection. There are two shades – Emerald Garden and Deep Violet. I've got the Emerald Garden shade and I absolutely adore it! It's literally mistake-proof as well with the pointed end so it's a great way to rock colour without having to be a professional make-up artist. I used it as eyeliner to create a look and it really makes your eye colour pop as well. The formula is super pigmented and I found that the colour lasted all day long.
And of course I love to travel so the final product I want to tell you about is the Artistry Studio On-the-Go Palette (£47.75). Now this product can be classed as pricey but I do think that it's got so many products in one. There are 3 eyeshadows, 2 mix-and-match blushes and a highlighter – so 6 products in total. When you think of it that way the price justifies itself. I love a palette because I really am always on-the-go and often I'm limited by what I can take with me when I travel due to luggage and weight restrictions.
Therefore, this palette is all you need besides your normal foundation, powder, a mascara, lip product and brow enhancer. Again, the pigment payoff in terms of the shadows are amazing – you really won't be disappointed!
Also, if you are a skincare girl like me you will be excited to know that Artistry is launching a range of amazing Signature Select Masks (I've been lucky enough to try them out myself) in October. There are 5 different masks that you can use to multi-mask (each mask is a different colour so it's easy to identify which is which!) which in turn gives you about 25 different masking solutions. There's a Artistry Signature Select Hydrating Mask (Green) which I think is great to apply on my cheeks, however I also love the Artistry Signature Select Purifying Mask (Yellow) on my t-zone. And the best thing? Each mask only takes 7 minutes to work. Keep your eyes peeled when those drop!
*This post is part of an ongoing collaboration and sponsored partnership with Artistry Studio but all opinions, thoughts and creative control are mine as always.