So recently I was lucky enough to be invited by Benefit and Mona from Mona's Eyes to a mini getaway to Osea Island. Where is Osea Island you ask? Well it's an island in the estuary of the River Blackwater in Essex. The island is private but can be hired out for events. There are lovely little cottages dotted around the island and it really is a bit of a sanctuary but only 2 hours by London. Perfect, I know!
The hardest thing when you go on a getaway like this is what to pack? You know if it's Benefit that you better first have your brows in check (or they will fix them for you which is what they did for me!) but also that you need to wear PINK. I actually subconsciously chose all pink items and I didn't even mean to – I must be a Benebabe by heart.
For a one night getaway I packed everything into my Mahi Leather Holdall from Not On The High Street (conveniently named Doctor Holdall – how cute is that?). And yes, it was modelled after the traditional Doctor Bag and it's perfect for a weekend getaway. And if it fit three pink outfit changes and an endless supply of Benefit make-up for the getaway then it's fine for normal people who don't pack as much stuff as I do to take away for the weekend! Inside there is a zip pocket for valuables and also the shoulder strap is detachable. And the bag is suitable for guys and girls so be careful of your boyfriend stealing this from you!
So upon arrival to Osea Island we were greeted with tropical cocktails and a shower of confetti (I would expect nothing less from Benefit). With drinks in our hands, Mona and I checked into our little cottage which was super cute. The cottages on Osea Island have a real rustic feel to them with deep claw-footed tubs, fireplaces and four-poster beds.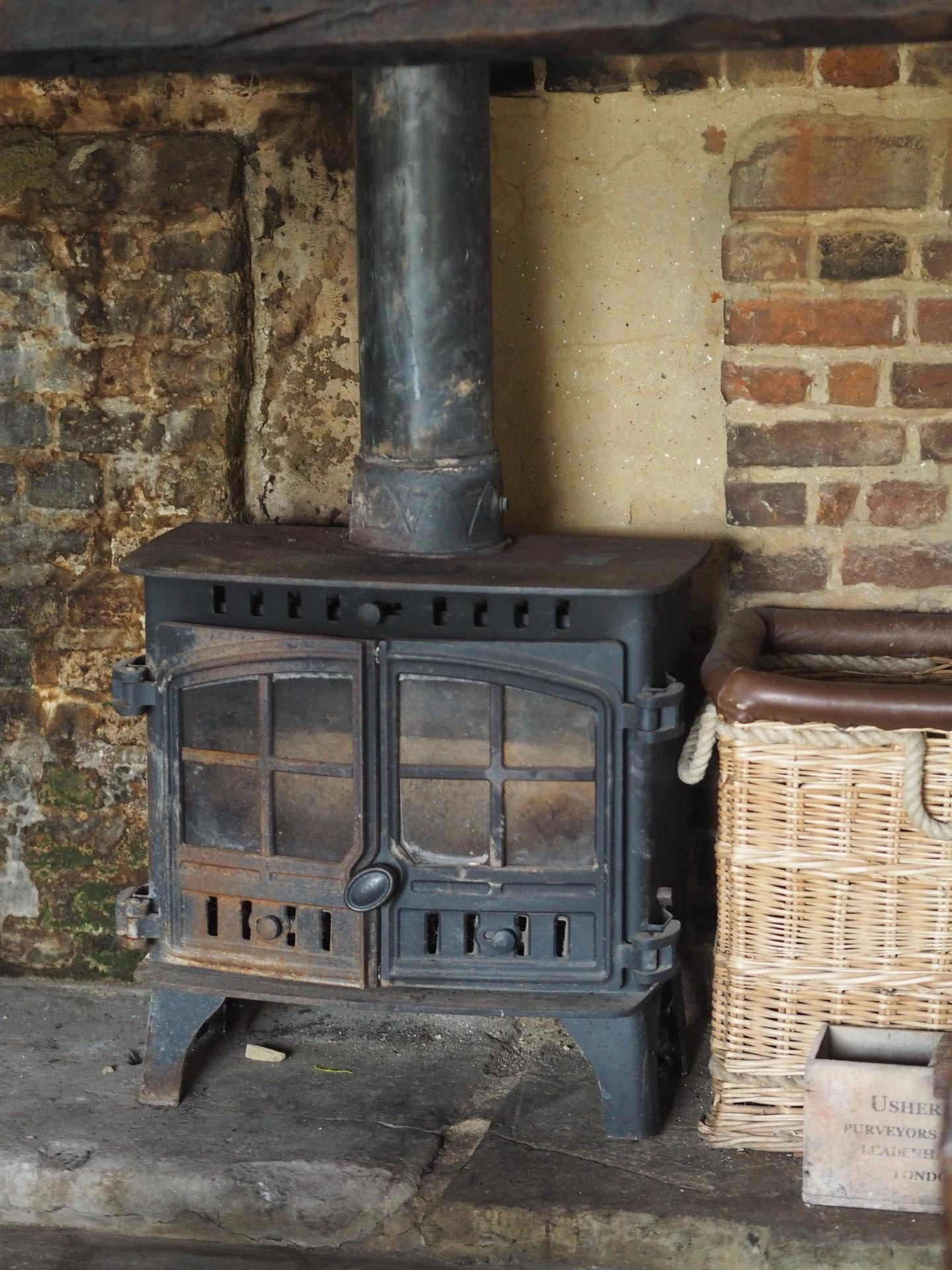 Again Benefit had gone all out with real attention to detail – from the little door sign with our names to an incredible goody bag waiting for us that had everything we would need for the stay on Osea Island. This included everything from a hangover kit (complete with paracetamol and instant coffee) to Slydes pool sliders, personalised Hoola bronzers to new GHD Platinum Tropic Sky Stylers. Honestly they had thought of EVERYTHING!
All of these products saw me through the ULTIMATE pool party with a DJ, singer, pool floaties, food and endless cocktails (including fresh pina coladas in real pineapples – I mean how do you top that?).
The day was then spent listening to music, taking photos and getting our Hoola bronzer topped up at the Hoola station. I also got my brows done and you know that no one does brows like Benefit.
The night came quickly and it was off to pre-dinner canapes at sunset and drinks. I went for the prosecco and Mona and I (being as bloggers are) had to take multiple photos!
Dinner was in the Twinkle Tent and felt like prom in the best possible way – lots of twinkling lights and everyone dressed up. We then sat down to a fantastic three-course dinner. And the best part? The personalised Dandelion Twinkle as a place card holder. Seriously could they have thought of anything else?
Turns out they could! Dinner was followed by smores over an open fire, an open bar, an Irish coffee station and a pop-up club so you could show off your moves. There were even pink blankets for everyone to snuggle under as the night got colder.
Walking back to the cottage at night in the dark it got a little scary as everyone was scared of the dark. And the Woman in Black was filmed on the island – go figure.
The next morning after an amazing breakfast it was time to head back to London…
So when you are spending 24 hours with Benefit you better make sure your make-up is on fleek. Here are my top five Benefit products I used throughout my stay…
So if you are going anywhere with Benefit you will want to make sure your brows are looking fine. Benefit know how to do brows and Benefit brow products are known for being the best. One of my favourite Benefit brow products is Gimme Brow which is a volumising fibre eyebrow gel. This makes it super easy to create thicker-looking eyebrows. I sadly wasn't born with amazing brows so need a little help to make them look thicker. The tapered brush makes it really easy to apply with precision and sweep through the brow and it doesn't take long before your brows look thicker and fuller.
Large pores got you feeling down? Well, when you need to look flawless I turn to Benefit The Porefessional. This is a smoothing primer that skims over pores and essentially fills them in so it looks like you don't have any! Genius I know. And when you are spending all day taking selfies by the pool then this is a must-have product. You can also use this over make-up for touch ups on the go. I kept this in my purse during the entire getaway and used it for mini touch-ups during the day.
So again Benefit had thought of all the little details when I found a personalised Dandelion Twinkle as a place setting at dinner in the Twinkle Tent that night. Best places setting ever I think! This has to be my favourite highlighter ever because it still makes you look natural. Some highlighters for me are too shimmery or too much but this one just makes you glow girl. It's amazing what a bit of this will do if you are looking tired or your skin is looking slack and dull. I use this to simply sweep across my cheekbones and into my hairline as well as over the tops of the brows and over the cupids bow on my lips. It's just a hint of glow but it's natural and GORGEOUS. And since we were partying so hard on Osea Island I really, really needed this.
So here I was, partying with Benefit all day and night so it was no surprise that the next morning I looked like death on a stick. Enter in the Benefit Hoola Contour Stick which with one swoosh across under the cheekbones made me look much more alive! This is a cream-to-powder make-up stick and it's super easy to use on the go or when you aren't feeling particularly well after having one too many glasses of prosecco the night before (ahem). This also blends like a dream as well making contouring super easy.
Benefit Dream Screen Silky Matte Sunscreen for Face SPF 45
Being out all day at a pool party means that sunscreen is in order so I was delighted to find the Benefit Dream Screen Silky Matte Sunscreen for the Face in my Benefit goody bag. The great thing about this sunscreen is that it is matte – yes I said matte and sunscreen in the same sentence! You know how usually sunscreen makes your face all greasy and shiny? Well not this one – it slips on like a dream and it's invisible and so lightweight you will not even notice it's there.
Don't forget to follow me on Instagram @beautyrocksblog for all my latest adventures and scroll back through my feed to find some pics from the Benefit pool party!
Here's a BIG THANK YOU to the whole Benefit team for an amazing getaway!
Shop the post here: